Most of all, lined up in a suburb of Houston, due to the sale of the famous terracotta warriors found in the Chinese province of Shanxi.
Buyer chose ceramic warrior in the park Forbidden Gardens in Katy, Texas, during the sale. The park is closed and in its place will build the highway.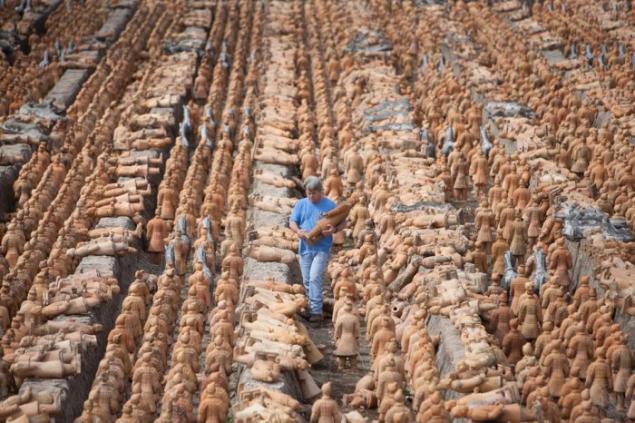 The park is about 6000 copies of miniature terracotta warriors guarding the tomb of China's first emperor more than 2,200 years.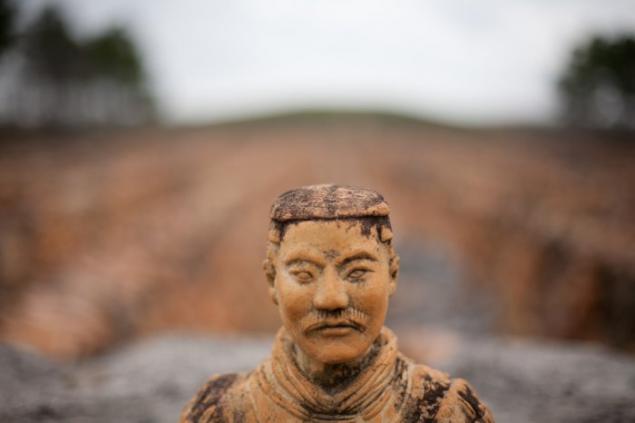 Tina Gutierrez from Pearland chose his soldiers. Little soldiers sold for $ 100 apiece.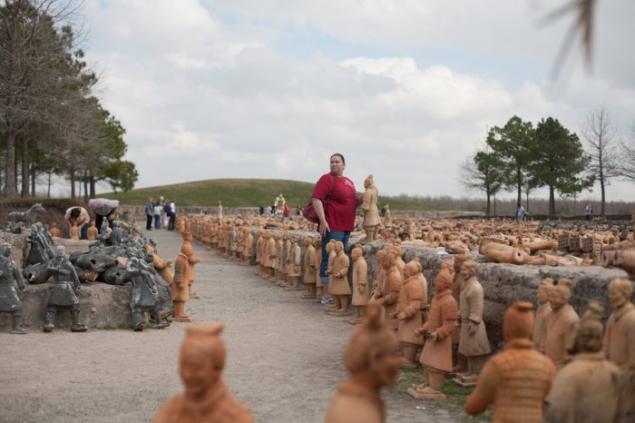 This sale has become a difficult task for seven park rangers, who began to take measures to save valuable pieces from the scorching sun, humidity and attacking wasps.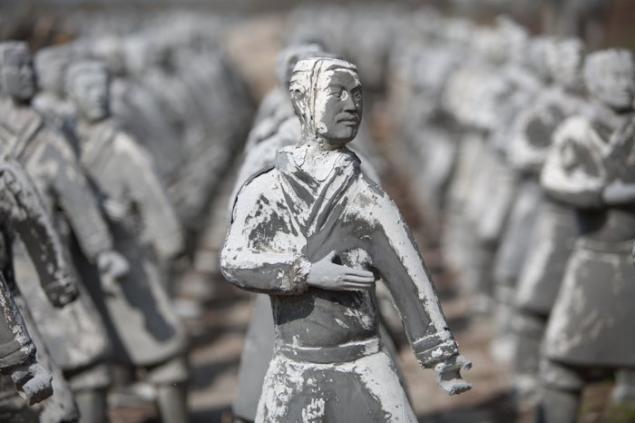 One buyer even took a wheelbarrow to withdraw purchased.