Gasometer, Vienna was built in 1896-1899 years in the district of Simmering. They were created in order to provide the city gas, which previously supplied the British company Inter Continental Gas Association (ICGA). At that time, these gasometers were the largest in Europe. However, due to technological change in 1984 gasometers were stopped and gradually abandoned as the city switched to natural gas, which does not need such large tanks. Since then, the Viennese gas tanks were used for a variety of purposes - for example, as the scenery for one part James Bond, "The Living Daylights».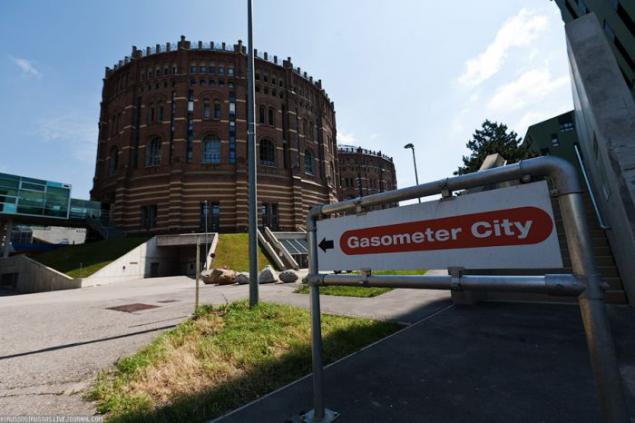 View of the gasometer City from the metro station Gasometer.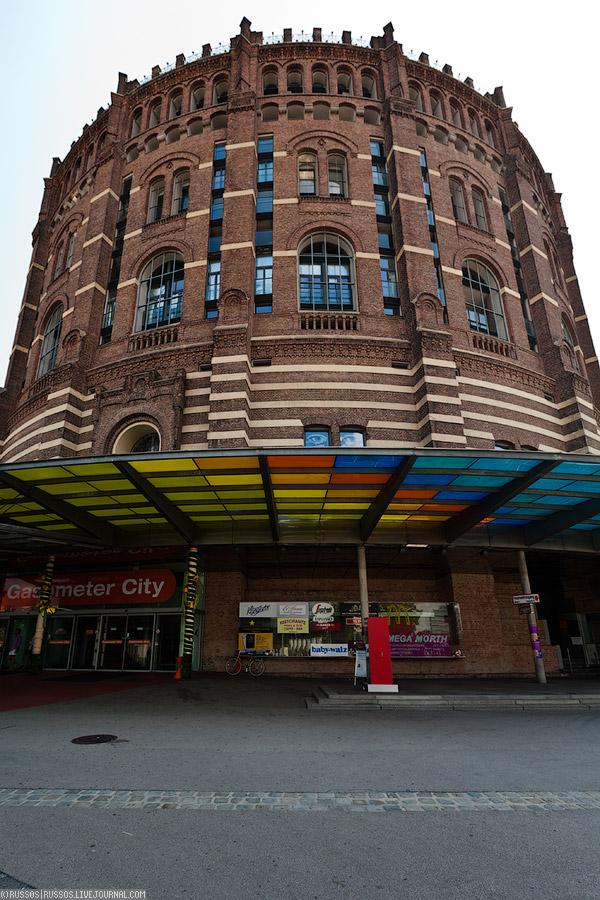 Monument some valve.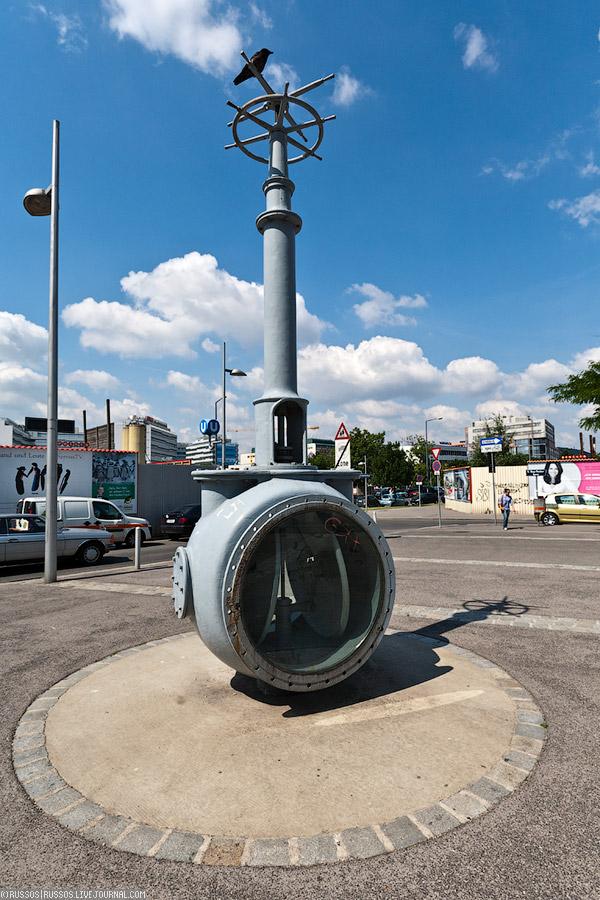 In 1995 he was declared a contest of ideas for the restructuring Gasometer. As a result of restructuring of the four Gasometer got four architects: Jean Nouvel, William Holtsbaueru, Manfred Vedornu and architectural office Coop Himmelb (l) au.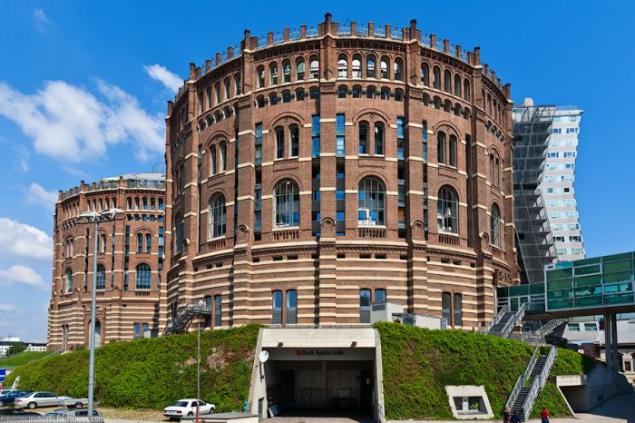 Nearby is a quarter of the few modern buildings falling green. You can submit a quarter in Moscow? I - no.