Bromo volcano - the most memorable of all the three and a half month trip. I still remember with a shudder - will survive this natural delight again.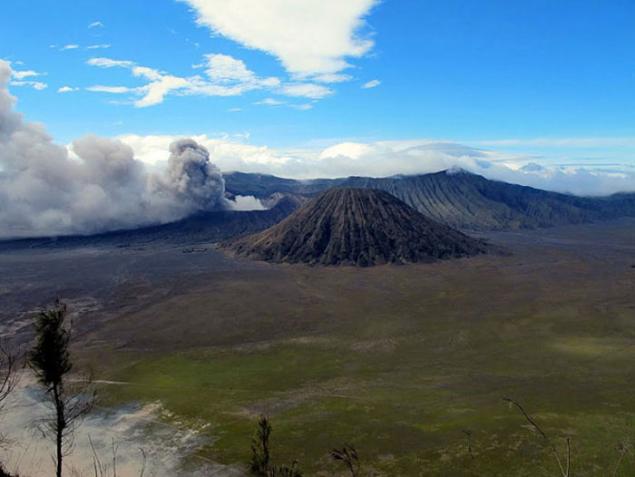 To the foot of Bromo we arrived in the evening. Reluctantly climbed into the local broken-down bus, in which the through holes in the floor can be seen broken asphalt, and went upstairs. The higher the climb, the colder it became. Gradually we moved in a very dense fog.
Houses on either side of the road had disappeared, she herself became a single sideband. My hunch is that the edges of the road opens, but I tried not to think about, because already it was terrible. A few minutes later it started to rain.
They came to the first Guest and rejoiced: entrance to the city near the volcano is closed. Erupting volcanoes, flying stones, falling roof, flying ash. You can here only here for 5 km to the city. And in the yard, the night, the wind howls, the rain comes, nicherta not see a guest opened the only one people and there is no choice in general, and not. I had to stay.
We asked for a room about three hundred rubles, including 15% tax, which is basically normal. Around no cafes, no shops, so it is very convenient that in the guestbook of a normal cafe, even porridge and potatoes. However, very cold and hot shower in a separate house. But thank God that at least he is, cold water, as usual, it would be impossible to wash in the street at the time was 12-15 degrees. Electricity on the generator, the light died out sometimes. In short, it feels like a cheap horror film. Could not sleep for a long time: the wind howled like a madman, earplugs are not saved, we had to sleep in fliske since under three blankets were still cold.
At 4 am we were awakened by hiking to the volcano were going to meet a dawn, but we sent them together, as it was given to us the dawn, and the rain poured down. We fell asleep on up to seven.
In the morning though normally looked at a guest.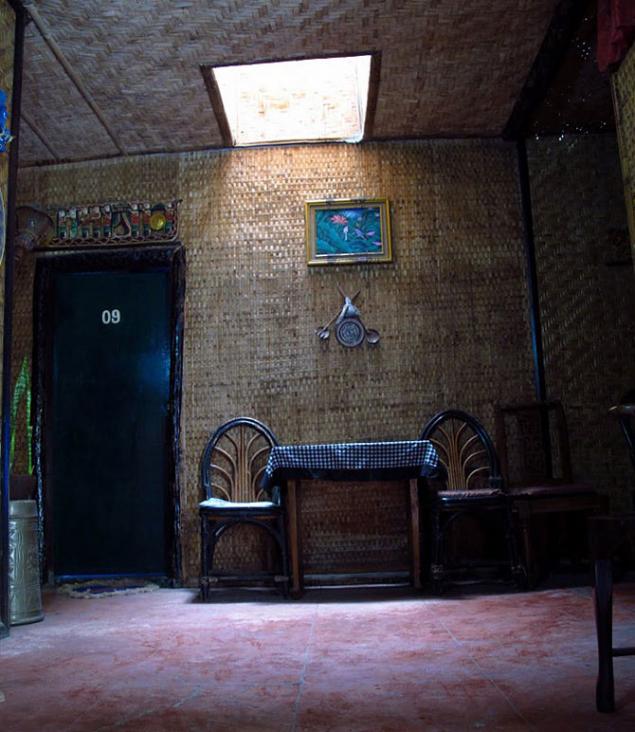 The ceiling shines and sometimes leaking. But basically comfortable.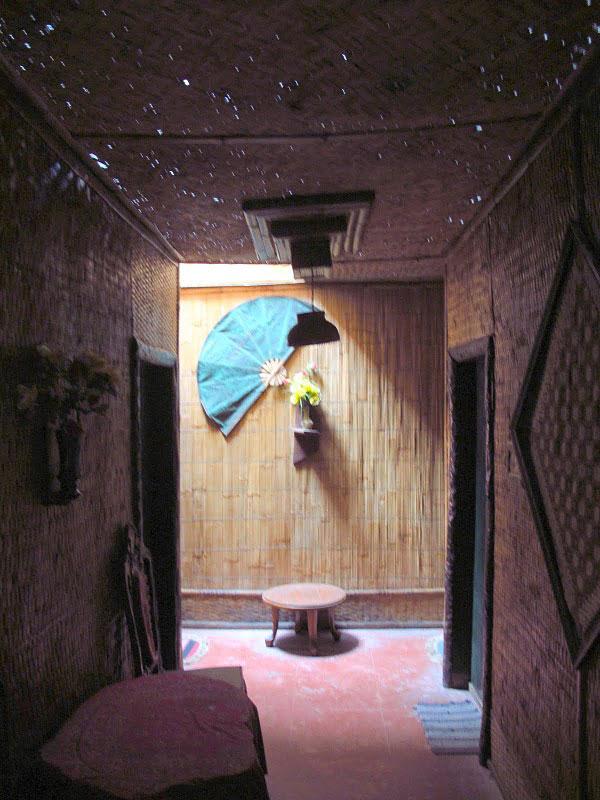 The ceiling shines and sometimes leaking. But basically comfortable.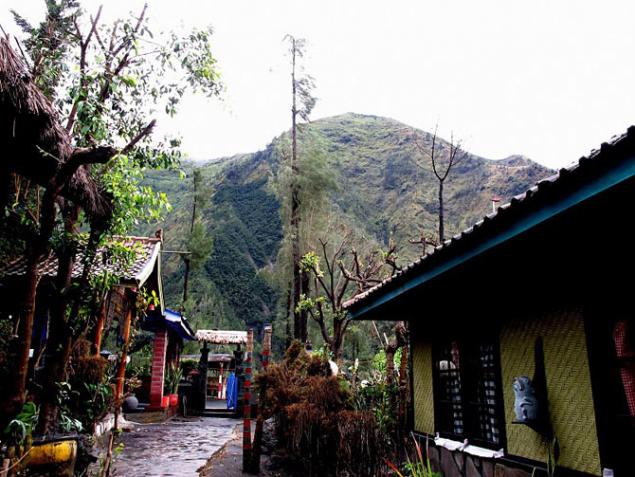 Did not ask people how they roll up at 4 am ... breakfast, packed up and went to the volcano on foot. The roar of the wind did not stop. All fasten the kind of thing which could find.
The first thing that struck: the ashes. Everything around them is covered. It and vegetables grow.