About 1,500 active volcanoes around the world recorded in 2011. This year, major eruptions recorded on volcanoes Puyehue Chile, Shinmoedake Japan, Lokon in Indonesia, Grímsvötn Icelandic volcano Etna in Italy, and more recently Nyamulagira in the Democratic Republic of the Congo.
The flow of lava flows from Kilauea volcano cracks, Hawaii.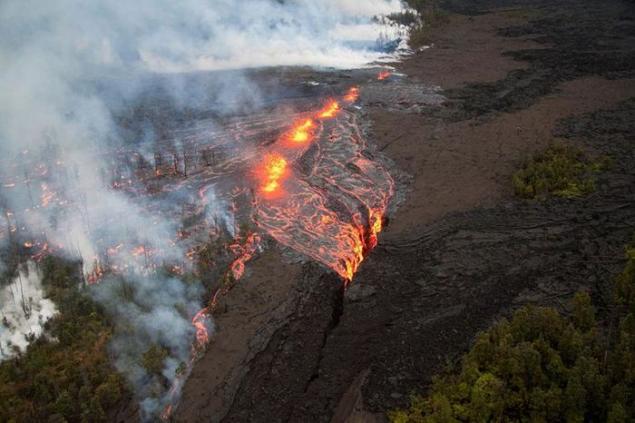 The ash cloud and the Chilean volcano Puyehue is colored by the setting sun on June 5, 2011. The volcano erupted for the first time in the past half century.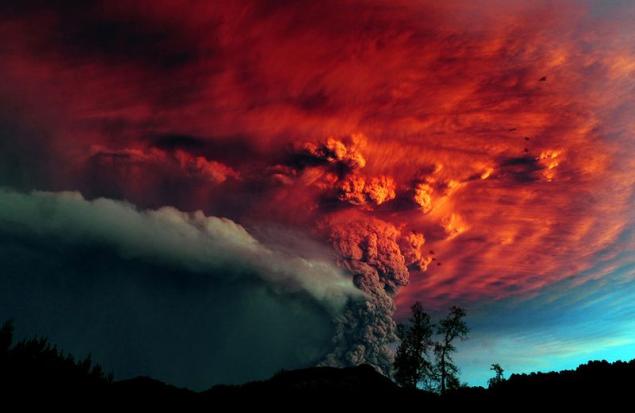 Shinmoedake in Miyazaki and Kagoshima prefectures January 28, 2011.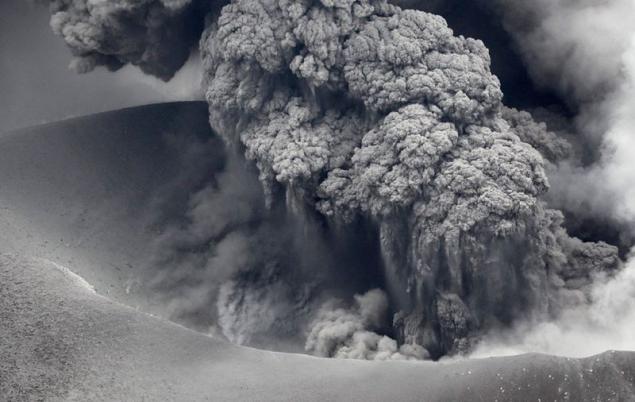 The fountain of lava spewing volcano Kilauea in Hawaii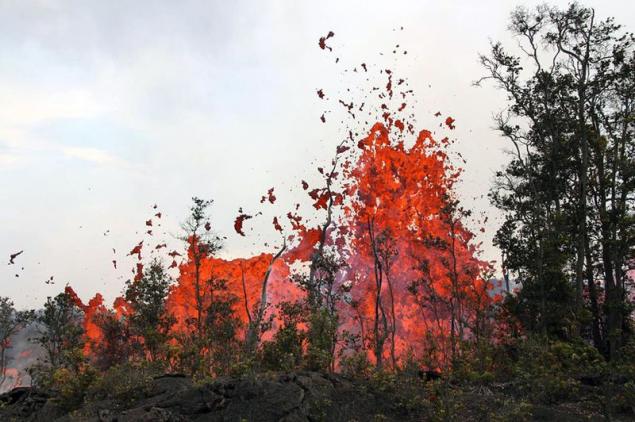 Home volcanic eruption Bulusan, Philippines February 21, 2011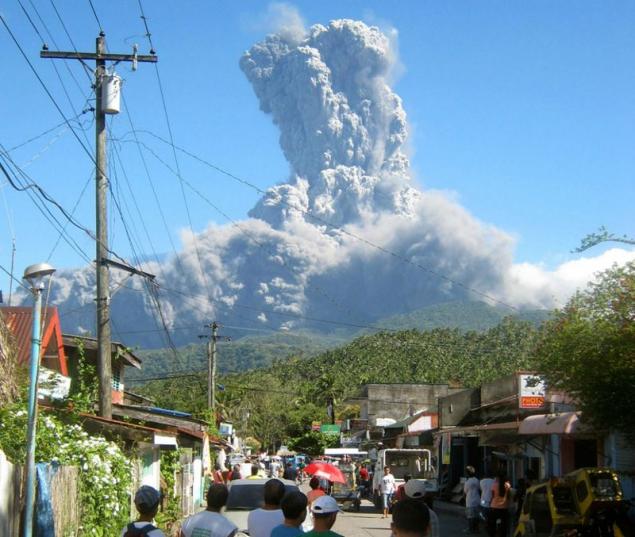 Lightning in ash cloud volcano Shinmoedake, Japan January 27 2011.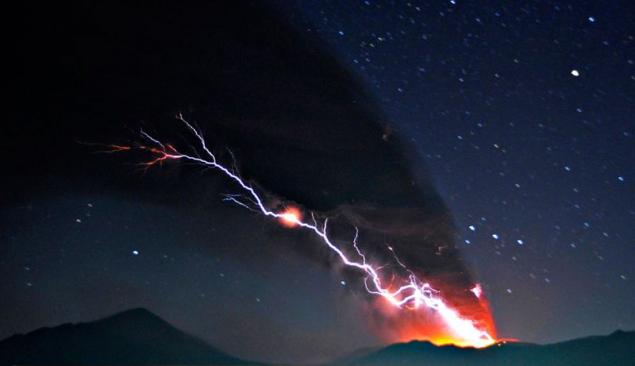 Eruption of Bromo in East Java province, Indonesia January 28, 2011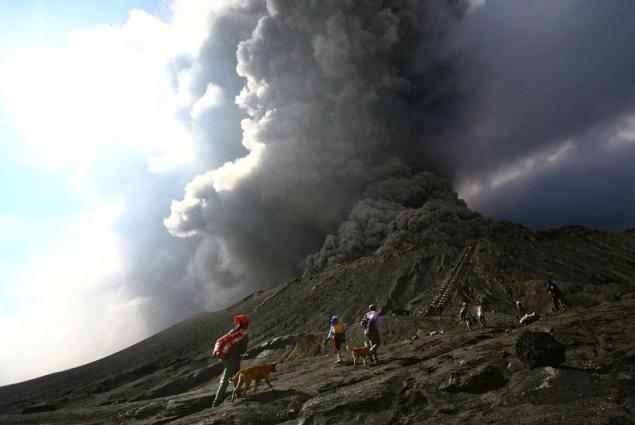 Oblyako smoke and ash volcano Grímsvötn, Iceland May 21, 2011. The cloud reached a height of 11 km.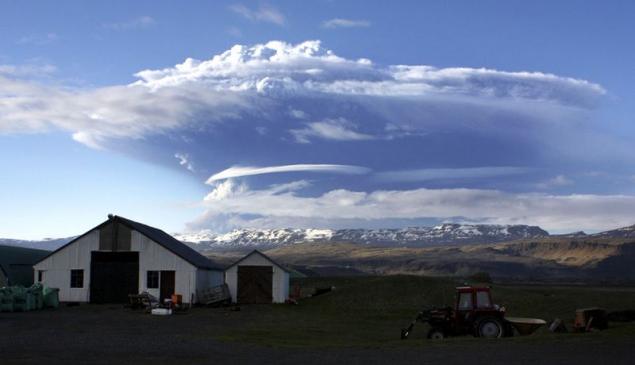 Iceberg covered with volcanic ash Grímsvötn May 26 2011.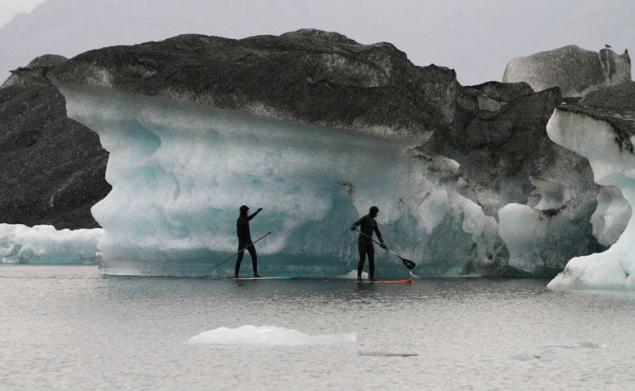 Puyehue volcano eruption on the border of Chile and Argentina, satellite photos NASA, June 4, 2011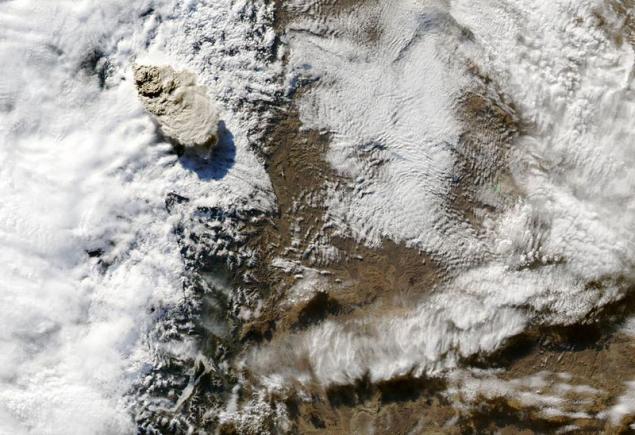 Caulle volcano ash cloud reached a height of 10 km, and fanned by strong winds headed to Argentina.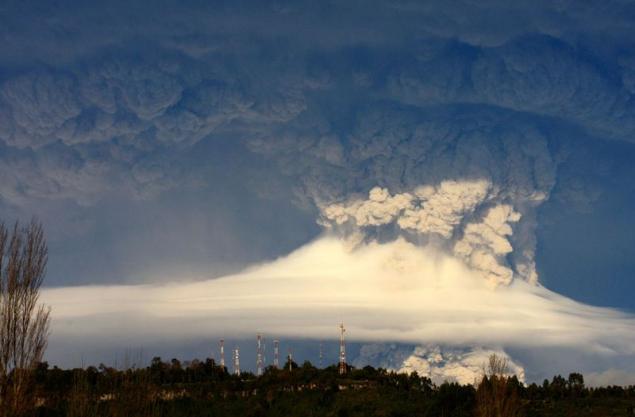 Lightning permeate the ash clouds of the volcano Puyehue, near the city of Osorno, 5 June 2011.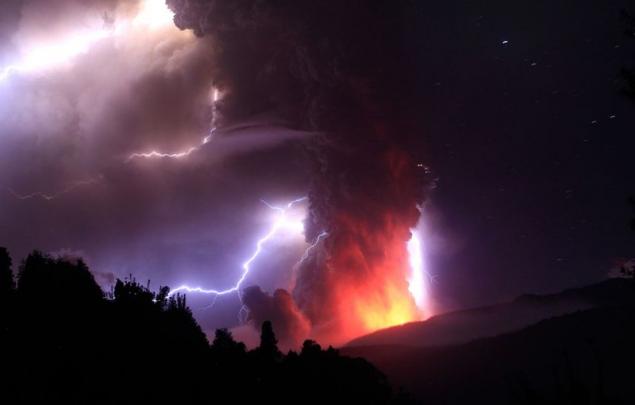 Houses and trees are covered with volcanic ash on the shores of Nahuel Huapi Lake in Villa La Angostura in southern Argentina, all the ashes brought here the wind.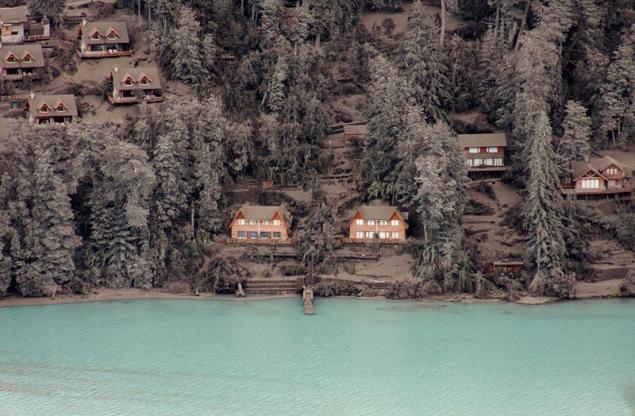 The coastal strip covered with ash from the volcano Puyehue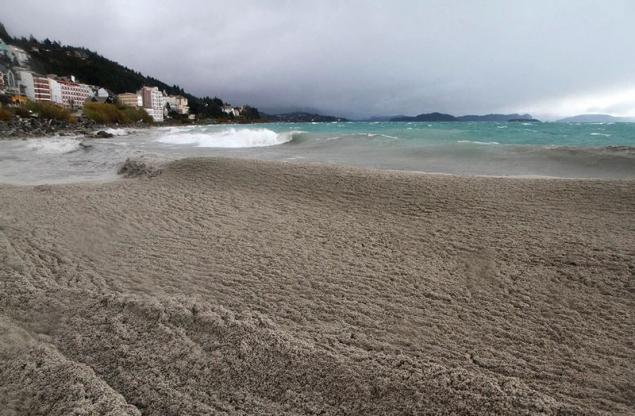 Aerial Photo erupting volcano Puyehue, June 5, 2011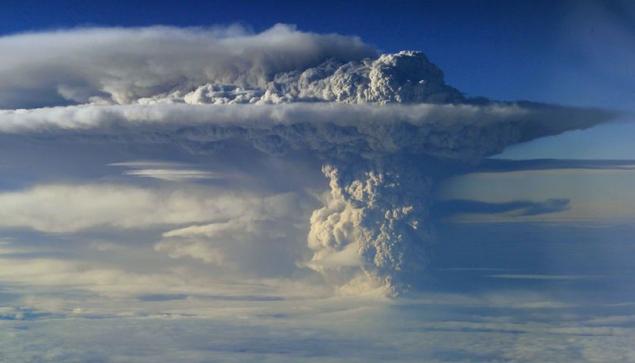 Lightning in ash cloud volcano Puyehue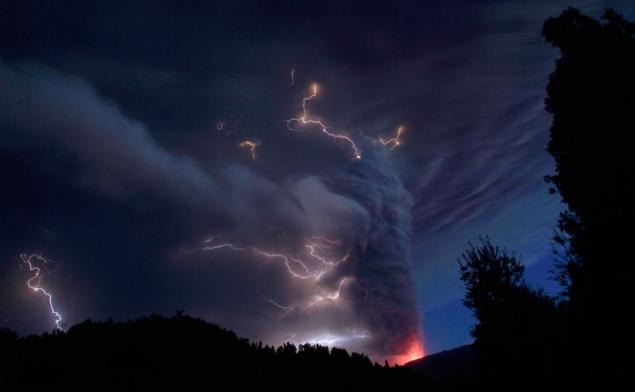 The fish died due to lack of oxygen in one of the lakes in Argentina after the lake was covered with ashes.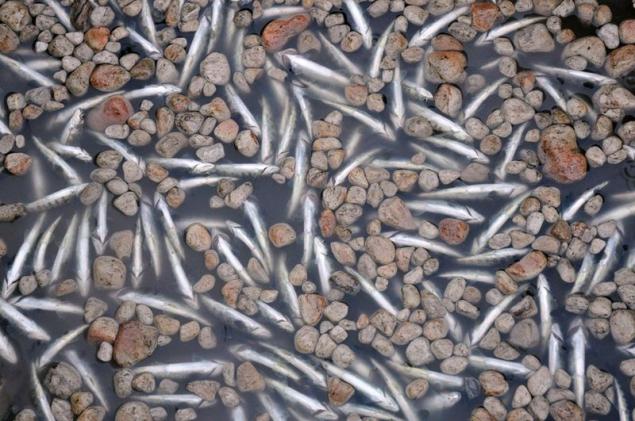 The eruption Lokon in Indonesia July 14, 2011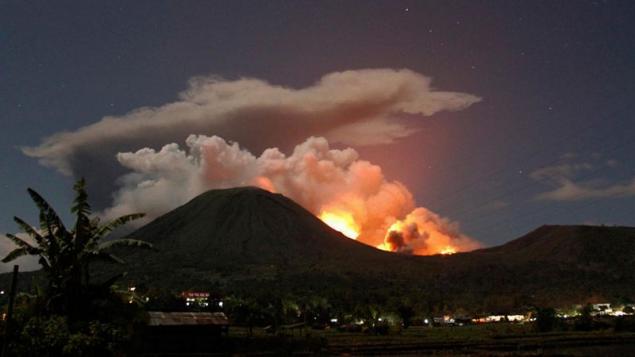 Etna spews lava on the southern Italian island of Sicily, August 6, 2011. Etna is the highest and most active volcano in Europe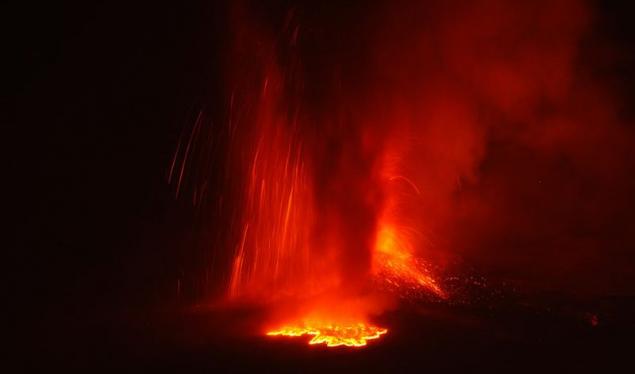 Lava flows from the crater of Mount Etna on July 30, 2011.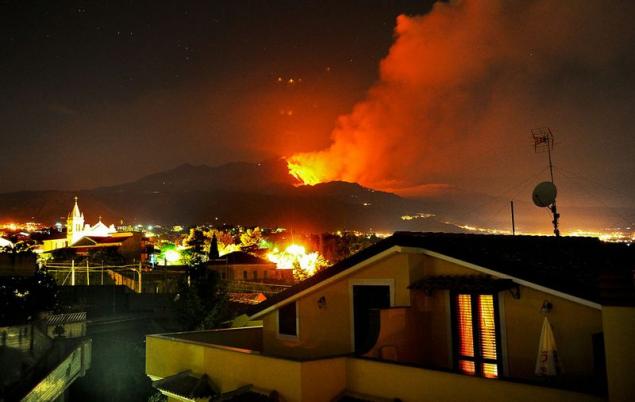 The eruption of Mount Nyamulagira in eastern Congo, November 11, 2011.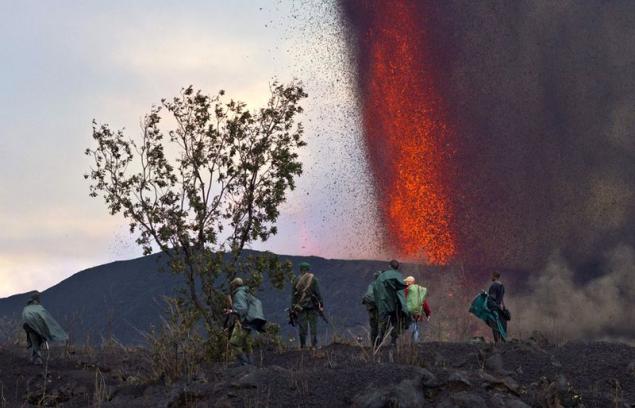 The eruption on Mount Nyamulagira in eastern Congo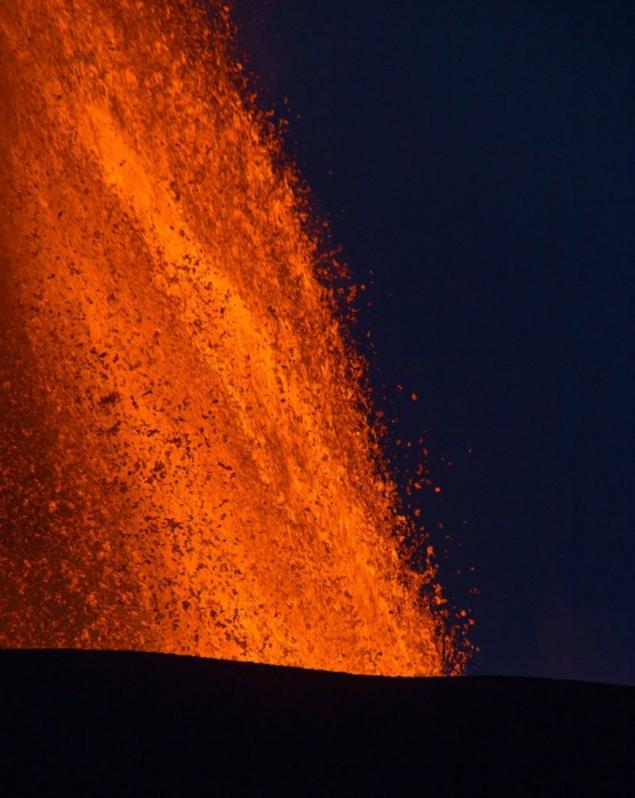 Hudson Volcano, near the town of Coihaique south of Santiago, Chile, October 27, 2011.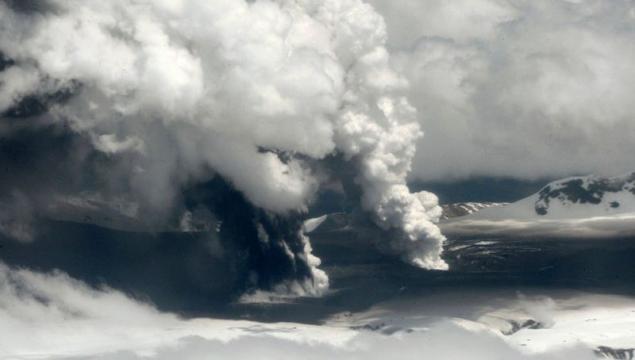 Volcanic activity in the sea off the Canary island of El Hierro.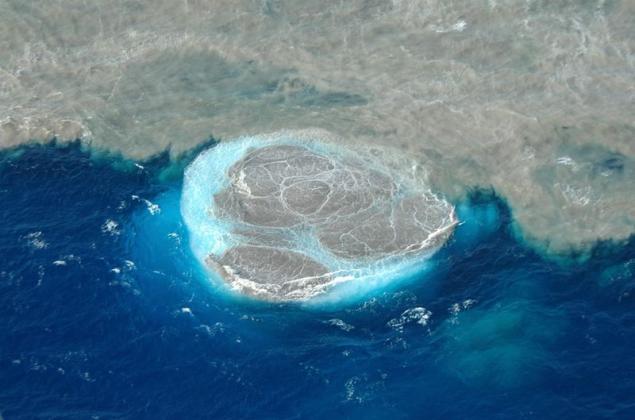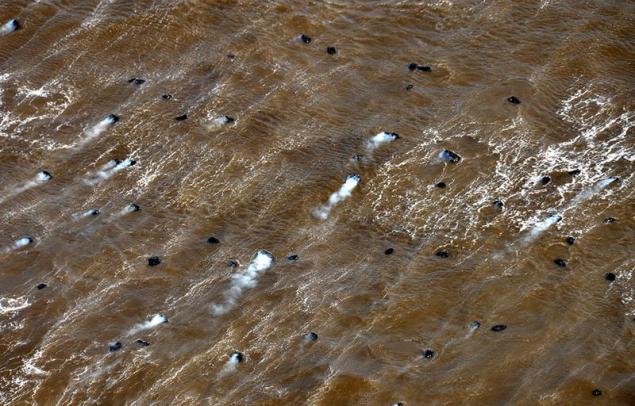 Eruption Nyamulagira, 22 km from the town of Goma in the eastern Democratic Republic of the Congo, November 6, 2011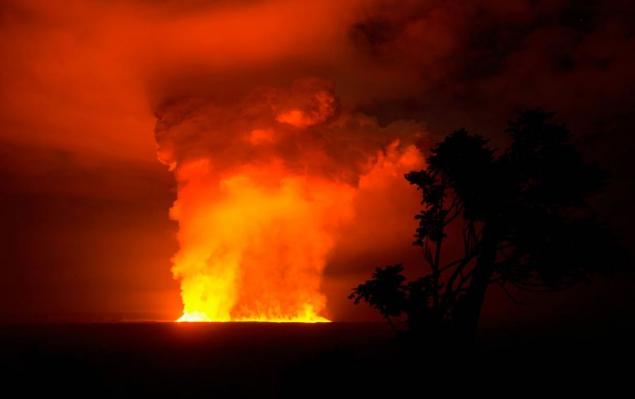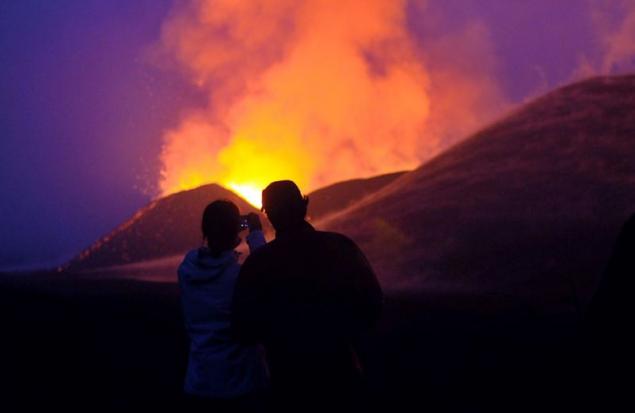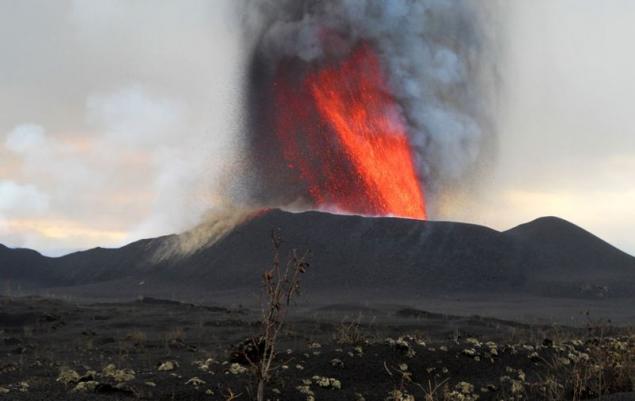 Tungurahua volcano eruption began on November 29, Ecuador.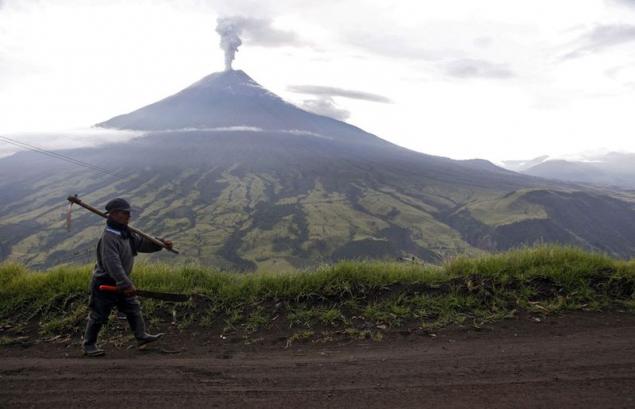 Tungurahua volcano seen from the city of Guadalupe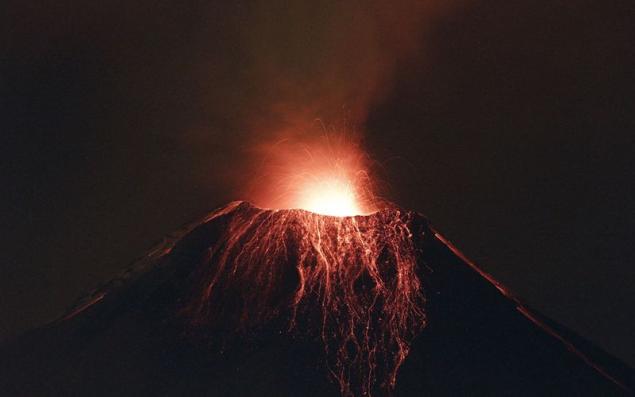 Popocatepetl volcano emits steam, on the outskirts of the municipality of San Andres Cholula, in Puebla, Mexico, November 20, 2011.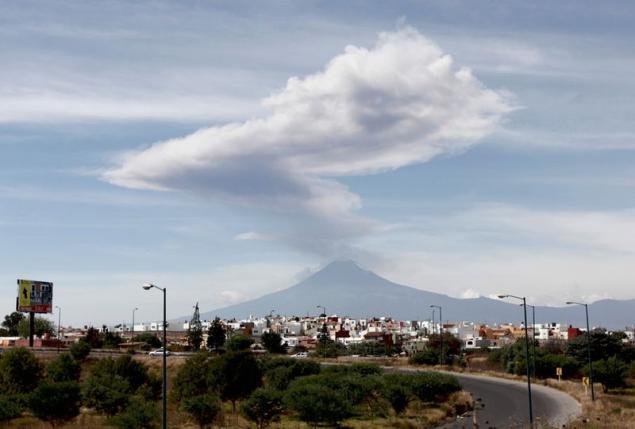 Tungurahua volcano emits a red-hot rocks into the sky, the view from the nearby town of Runtun, Ecuador, December 4, 2011.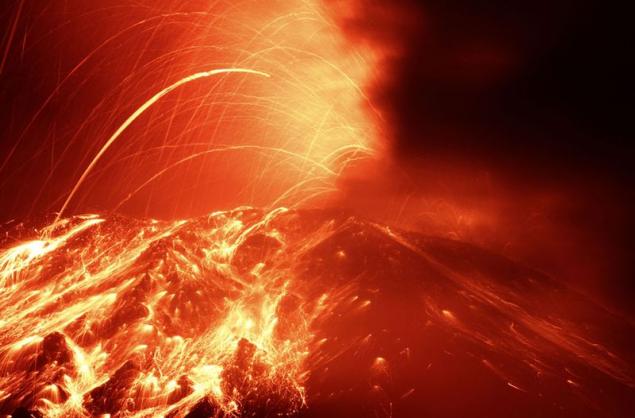 Source: trasyy.livejournal.com