Martin Ritz - an amateur photographer who is known that travels around the world and takes volcanoes in different corners of the globe.
This week in several British newspapers came out of it notes. One of his photos (the first ever in this collection)
got even in the APOD (Astrofoto days), and here's why: during the eruption of lava, the photographer was able to capture the electrical discharges,
who are interested in the scientific community. Martin calls himself not just a tourist, but an experienced observer.
1) Sakurajima volcano in southern Japan.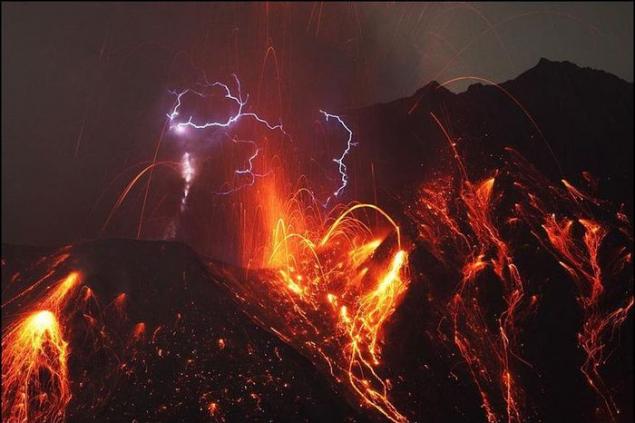 Sakurajima - an active volcano and the eponymous island. This is a complex volcano with vertex split into 3 peaks, Kitadake (North Peak), Nakadake (central peak) and Minamidake (South Peak), the most active.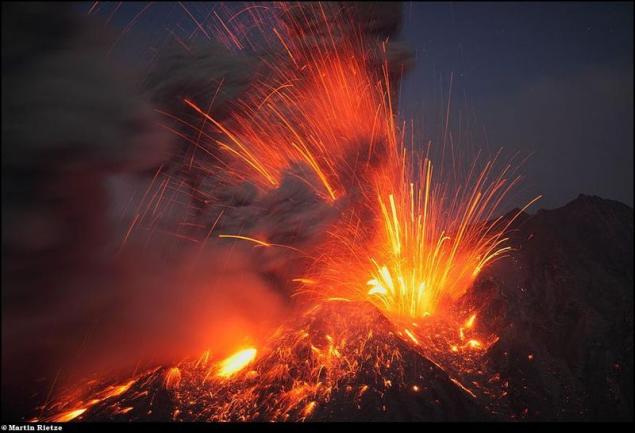 In 1914 there was a great eruption of this volcano, lava filled the strait between the island and the mainland, because of what became the Sakurajima peninsula. Volcanic activity is still going on in the volcano, releasing large amounts of volcanic ash into the environment.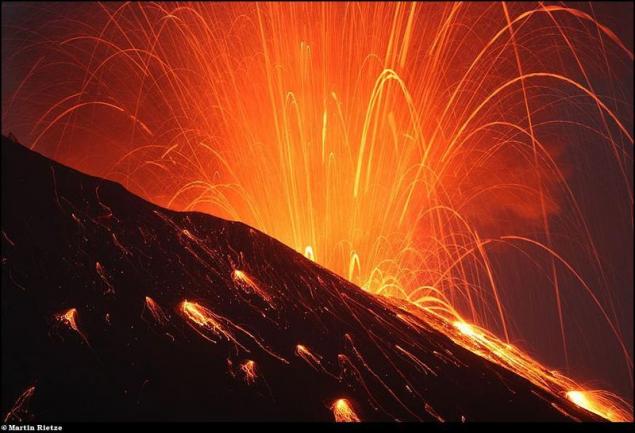 Soufriere Hills volcano on the island of Montserrat, which is located in the northern part of the Lesser Antilles.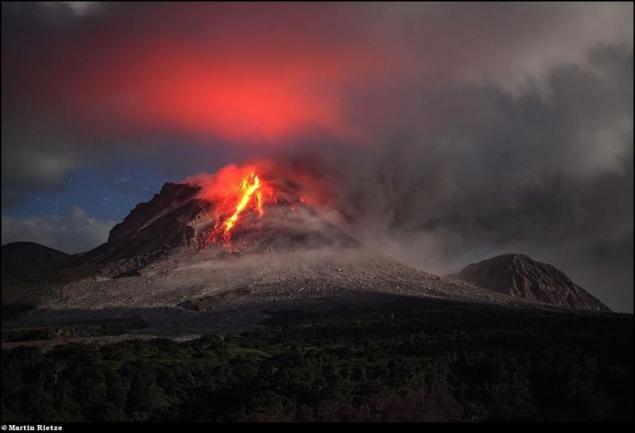 The island of Montserrat is only 16 km in length and 10 in width. On the island there are four different age volcanic center (array): Silver Hills (Silver Hills), the central hill (Center Hills), an active volcano Soufriere Hills (Soufriere Hills), South Soufriere Hills (South Soufriere Hills).