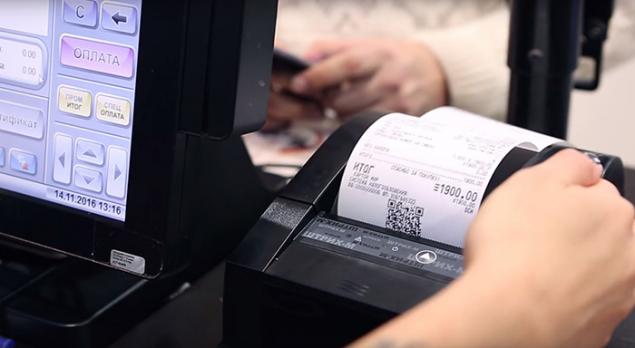 Since the second half of 2017 have already begun to act the changes introduced in the law 54-FZ, which is called "On the use of CCPS". KKT stands for is quite simple: the cash machines. Now most of the entrepreneurs have to go to work with the new TCC. We are talking here about the so-called online cash.
What does it mean?
In fact, online cash represent the same cash registers, designed to secure the payment and issuing checks. But they have a built in special fiscal drive that entrepreneurs have dubbed the embedded "state agent". It needs to transmit fiscal data about all the operations that are performed on this machine. So this CCE should be connected to the Internet.
Online checkout should be the following:
the fiscal drive;
device for printing receipts;
network card.
Using a small network cards are connected to each cash register to the Internet. She needs to be connectors for both wired and wireless Internet. With regard to the receipt printing device, it is not necessary for such retail chains as online shopping. But this is not a paper check is issued, it must be in electronic form.
How does the online ticket office?
The entrepreneur can choose which ISP to deal with. The most basic condition that must be met is a continuous operation of the cash register. After all, if during the month there will be problems with your Internet connection, the cashier will simply be blocked.
The principle of the online cash very simple and intuitive. It is not complicated.
Buyer makes payment for the goods or specified service.
Payment may be made in different ways: in cash, by credit card.
The buyer has to say, he needed a check issued in electronic format.
The cashier entered in a cash register data regarding the purchase.
And then everything happens automatically. A receipt must be given to the buyer. But the online cashier makes an electronic copy to send to the tax. Simultaneously, a copy is sent electronically to the customer who purchased the product or in the form of TEXT messages on his phone.