Avtopro annually holds an exhibition SIA-AutoTechService'2017, collecting companies interested in the sale of spare parts or related services. This year the event was held in Kiev. The specialists of the marketplace boasted improvements on the site. The change in functionality affect performance, expanded opportunities for sellers. Conducting a 20-week sprints have resulted in deference to the wishes of users, fixed bugs.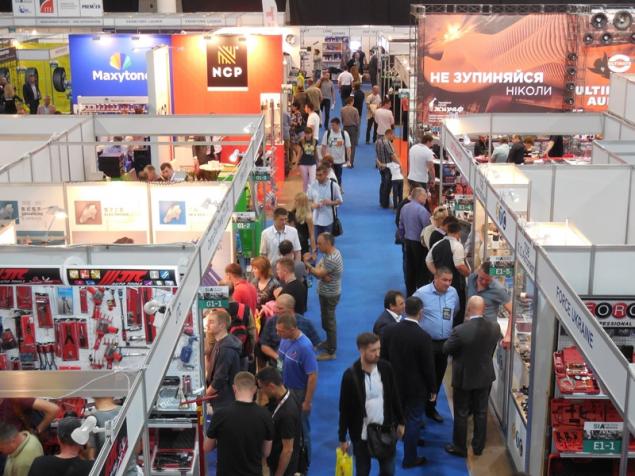 Avtopro website for the sale of spare parts No. 1
Despite the popularity, https://vehicle.by continues to take steps to attract users. First of all we are talking about SEO optimization. Thanks to the work over the past 10 months the traffic increased by 47%. Specialists are not scared and the load on the website through the optimisation of the system the issue was resolved with the speed and acceleration of loading pages. Now the time is 4 seconds (compared with the September figure at 12 seconds), but in the future it is planned to achieve results in 2-3 seconds.
Who is the website? For buyers and sellers of spare parts. In Avtopro work for both categories. For buyers, we have developed a convenient search engine that helps you find the products, even if people do not know its exact name. For private sellers, who rarely use the website offered a number of free features, but for regular customers, interested in the growth of sales, we offer special rates tailored to all their needs. In particular, the site offers:
Aggregation of data;
System analysis and reporting;
Upload in Excel.
Detail by month, year;
Convenient CRM system;
Remote control.
Improvements affected not only the web, but also mobile apps, because to manage business processes, take orders, process data from outside the office.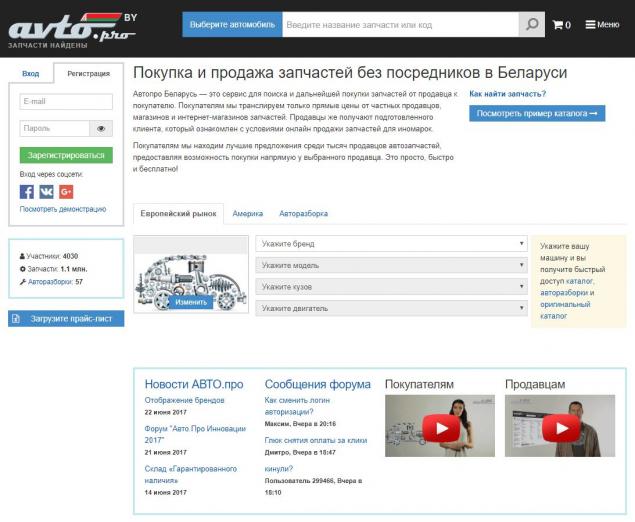 The new pricing
One of the main innovations on the website was the change in pricing. Many sellers offer original spare parts which are imported from abroad, and therefore their cost is often exhibited in foreign currency (usually dollars, euros). But paying customers in hryvnia, because in such transactions could be speculation.
To ensure transparent pricing in the marketplace has developed an internal algorithm convert, which is based on the official interbank rate. Under the law, the sale currency on the territory of Ukraine is the hryvnia, because even if the seller specified the price in dollars or euros, the price the buyer will be displayed in the national currency of Ukraine. But the buyer also can set their own currency prices, and then he sees the hryvnia equivalent value.
These and other questions were discussed at the forum held in the framework of SIA-AutoTechService'2017. The participants were not only sellers of spare parts, but also representatives of PrivatBank. Discussed new ways of verification through Bank ID, and automatic payments that allow you to write off the money for the use of the website, directly from the user's account.