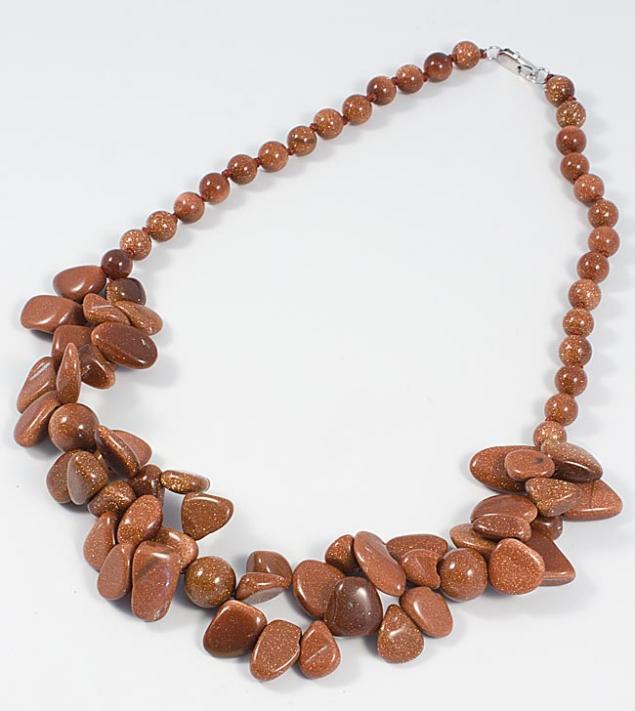 Today, women's jewelry offers its clients a huge choice of jewelry from natural stones. When it comes to one or two stores, it is still possible to choose something. But we should start to examine the range of more than three stores (especially online), as due to the large number of products and price spikes begin to disperse eyes — it is hard to figure out what you do like.
Therefore, it is useful to know what jewelry will be popular in the second half of 2017, and to focus only on them.
This summer in Central Russia was cold. Until the middle of July and beginning of August we had to wear warm clothes. Therefore, women had much less opportunities to showcase all the colors of their summer collection of jewelry from natural stones.
To somehow rectify the situation, the autumn collection of necklaces, bracelets, rings and pendants all products are painted in bright summer colors, from red coral to the multi-colored pearlescent luster!. Even the necklace of pearls will be painted in all colors of the rainbow.
Manufacturers of jewelry, too, has decided to please their customers and began to sell bracelets, rings and beads in bulk with a good discount.
Models should pay special attention to the decoration with small semi-precious stones. They are elegant, and will add lightness and Shine to the owner even in cloudy autumn day. As these natural stones themselves have a fairly significant weight, models from small items are hardly noticeable on the skin.
Special popularity will use studs and rings from a scattering of different gems that play with all the colors of the rainbow.
If we consider the specific natural stones, then you should opt for toned agate, aquamarine, turquoise, and pink mountain crystal, coral, blue-tinted mother-of-pearl and, of course, in the summer stone — the amber.
And now narrowed down the range to search for optimal decoration. Now just go to the website of the online store and choose products that will Shine like a bright summer sun, clear blue skies, or lush green trees.
And that choice was expensive, never stop your eyes on one store. Rate the different offers, compare prices.
We all know that the goods in online store is cheaper than usual. But in usual store you can try on or other decoration, and the Internet cannot. There is a solution! Try beads in conventional stores, but then buy the exact same model via the Internet.