In the interior the copper looks great, so it is widely used for decoration, as well as details of furniture and accessories.
Outdoor clothes rack
from copper pipes is simple to implement, well furnished and very practical.
The wording
"So Simple"
tells
how to make a hanger
for 15 minutes. Follow this instruction and your house will appear very useful and stylish piece.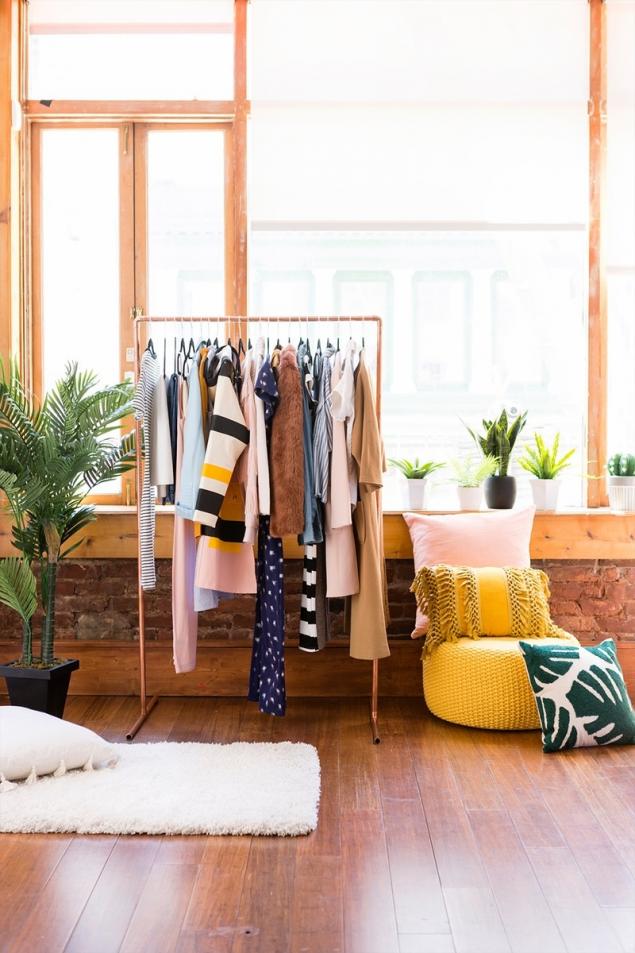 Clothes hanger your rockumentaries
2 copper pipe of length 150 cm
4 copper tube with a length of 60 cm
1 copper pipe with a length of 90 cm
2 copper tee
2 of copper area
epoxy adhesive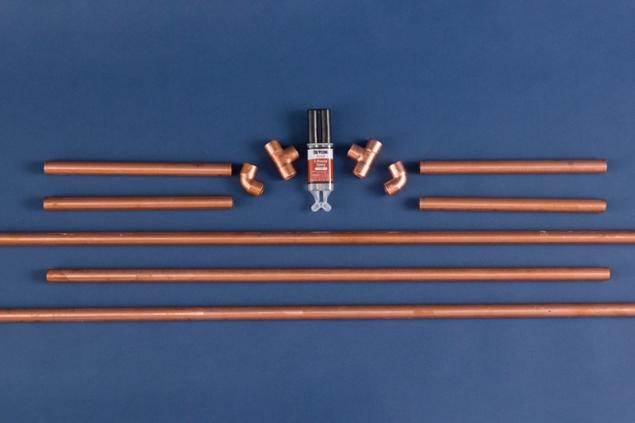 Manufacturer
Provide a basis for our hanger. Take two 60-centimeter copper pipes and connect them together using the tee. Repeat this action with two other pipes.





Wait until the epoxy glue dries.





Next, take two area and attach them to the 90-inch pipe.





Put two 150-inch pipe to the tees, and the upper part of the pipe connected to the corners.




Leave to dry.




After some time the hanger is ready!




Use it to store outerwear in the hallway or as a mini-closet in the room.




This piece of furniture is very functional, it can be easily moved from place to place.




Now you don't have to hang the clothes on the backs of chairs! Home-made furniture will not only make your apartment more comfortable, but will in spite of them.
Share this article with your friends in social networks!
The author

Julia Nikonenko Julia feels the music by heart and loves to attend concerts. Trying to understand modern art, so she is a frequent guest on art exhibitions. At the same time in the beautiful girl gets the love of art and steel willpower: Julia — candidate master of sports in karate, practices MMA (mixed martial arts). Wants to try all the fruits of the world and write a novel. Favorite book Julia — Henry Miller "tropic of Cancer".