In the spring it is impossible to ignore flowering plants, which beckons with its intoxicating aroma. It's great when a Bush is growing right in your garden!
Ornamental shrubs
decorate the site, will improve the hedge and transform tracks. But to choose a suitable plant is not so easy, because the variety my head is spinning! Here are 10 of the most beautiful shrubs, which are suitable for our climate.
Shrubs for the garden
Honeysuckle
Both decorative and fruit-bearing shrub. Large blue berries with a slightly bitter taste but rich in vitamins. Bush honeysuckle will enhance any area. Some gardeners use honeysuckle as a hedge.





Hydrangea
This water-loving plant will amaze you with the variety of types, shapes, blossoms and a rich color palette. Hydrangea delight you with its magnificent bloom from July to September. In ornamental horticulture it is usually planted in shady gardens and near terraces. Also from lush shrubs to make a beautiful flowering borders.





Forsythia
Popular in Europe decorative shrub that heralds the arrival of early spring. Forsythia blooms gold openwork from March to April, and then there are the oval leaves. A magnificent sight!





Kalina
Not only beautiful but also very useful plant. May-June viburnum to decorate the garden with his gorgeous white blooms, and in winter will appreciate the delicious red berries.





Heather
Perennial evergreen shrub is an excellent honey plant. It blooms from July to September. This low-growing shrub that creeps along the ground.





Rhododendron
To grow such a gorgeous Bush, you should try. The plant likes shade and moisture, and do not tolerate frost. Rhododendrons are usually planted next to the conifers: firs, pines, thujas. Bright flowers against the dark green impressive!




Spiraea
The graceful curve of the branches and a spreading crown make spirea one of the most beautiful ornamental shrubs. Of the many varieties you can choose a shrub that will fit perfectly in any garden.




Chubushnik, or Jasmine garden
The most popular among gardeners shrub with a divine scent. Mock orange blooms in early and Midsummer. It is hardy and can grow in different soil and in any light.




Lilac
This beauty has long captivated all with their fragrance and beauty. Who as a child was looking for a flower with five petals, who did not bring the mother an armful of fragrant twigs? Lilac will fit into any landscape design.




Briar
The wild rose Bush in may is covered with delicate flowers of pink and white and purple shades. Its fruits are used for medicinal purposes.




Imagine as you inhale the delicate aroma and enjoy the gifts of nature every day. Create the garden of your dreams with your own hands!
Now everyone can publish articles
Try this first! To WRITE an ARTICLE the Author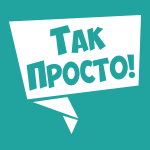 The editors of "Site" Is a real creative laboratory! The true team of associates, each a specialist in their field, United by a common purpose: to help people. We create content that's really worth sharing, and a source of inexhaustible inspiration are our favorite readers!