Startup from the UK is planning to create the world's fastest electric car on solar energy. To do this, the Solar Team Great Britain launched a campaign on Kickstarter, which should help to raise the money necessary for the construction of machine tools. So the British want to become leaders in racing solar cars, World Solar Challenge, which are held annually in Australia.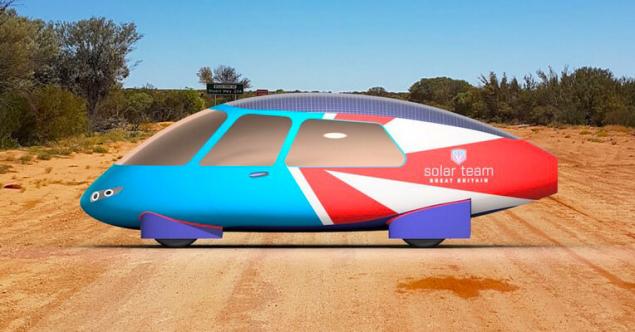 With the help of national funding enthusiasts are going to collect 20 thousand pounds. The team has no doubt of success, since the development of the solar electric vehicle was created by the best British engineers in the field of alternative automotive technologies and energy efficiency, as well as groups of students from leading universities in the country.
Collected Kickstart funds will cover only part of the necessary Finance for the production of electric vehicles. The main contribution is made by the team members and sponsors. But the project is on crowdfunding site also performs an additional task is the maximum dissemination of information and promotion of sustainable transport.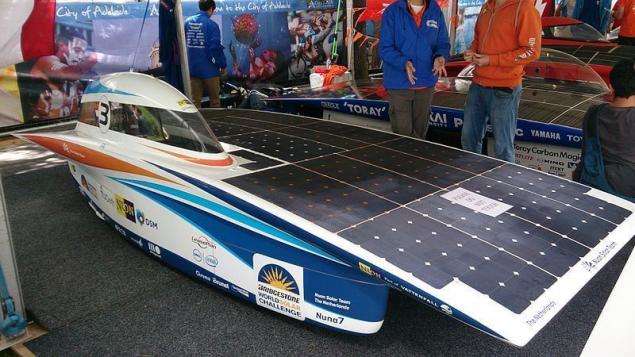 "Solar" rally the World Solar Challenge will be held in the month of October, and 2017 will be a jubilee – the race will celebrate its 30th anniversary. The British team will compete in the category Class Cruiser (family car), which should create not only fast, but economical electric vehicle. "Green" racing have to ride from Darwin to Adelaide, to cross Australia from North to South and to overcome thus more than 3000 km. published  
Source: ecotechnica.com.ua/transport/1993-samyj-bystryj-elektromobil-na-solnechnoj-energii-khotyat-sobrat-britantsy.html