BMW and Nissan announced the teaming up with a company EVgo development in the United States a network of fast charging stations electric and hybrid vehicles.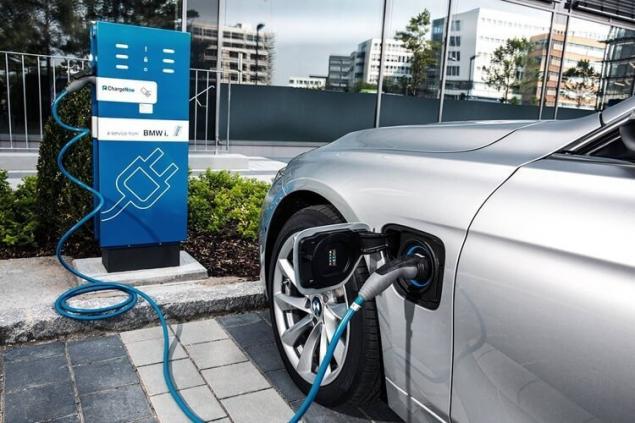 Currently, the infrastructure EVgo has about 670 plants scattered around the United States. The new partnership suggests that this year will be commissioned another 50 sites.
At all charging stations located installing the European CCS connector and with the Japanese CHAdeMO connector. This ensures the opportunity recharge electric vehicles of different types from different manufacturers.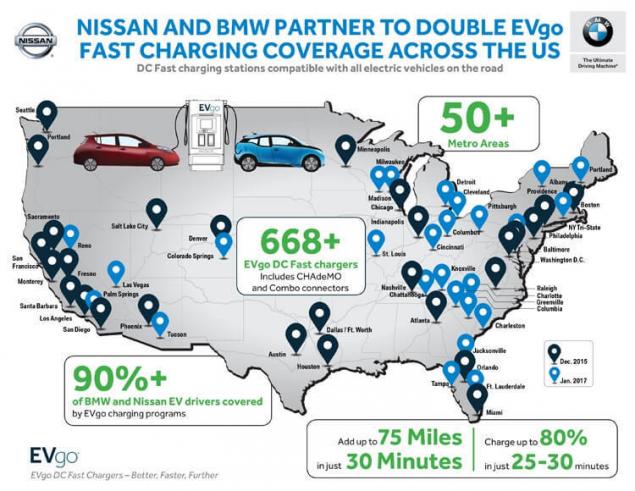 It is alleged that setup allows you to charge battery packs of electric vehicles, Nissan and BMW to 80 percent capacity in approximately 25-30 minutes. Stations are located in convenient locations — in particular, close to shopping, restaurants and major highways.
It is estimated that in 2015 the world was sold approximately 462 thousand electric cars of various types. This is 60% more compared to 2014. In 2040, according to forecasts, sales of electric cars reach 41 million units. published    
Source: 3dnews.ru/946475