These wireless headphones may be of interest primarily to fans of unusual gadgets, as well as those who do not want to charge Apple AirPods every 5 hours of music. The development of British engineers from the company's Third Skin compares favorably with competing solutions.

What is revolutionary about these headphones? First, they are practically invisible when worn on your ears and look at your face in the front. They can be seen only if to look at you in profile. The earphones are attached behind the ear and inside the ear shell has a flexible hose on the end of which is fixed a fancy design. The sound is provided via a unique hybrid speaker, providing a vibration of air, and the ossicles. In this case the speaker is only responsible for the middle and high frequencies, but the bass creates the two piezoelectric elements and transmitted directly through the skull bone.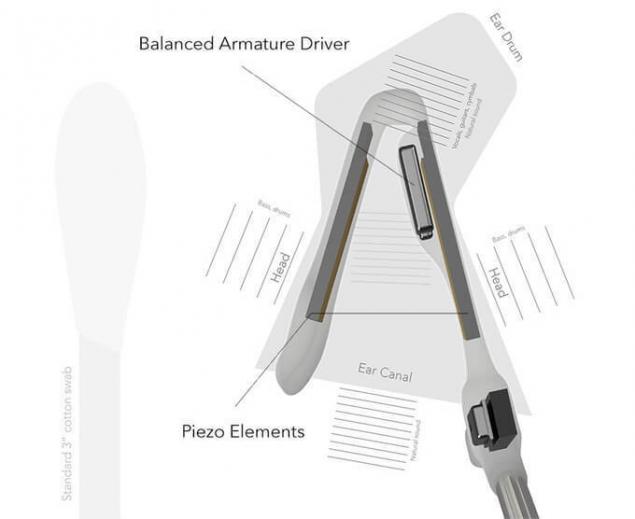 Headphones equipped with active noise-cancellation headphones, so that will isolate you from any noise of the outside world. Also, the gadget in embedded sensors to read your temperature, heart rate, and also any sports activity that can replace you fitness tracker. Not without built-in microphone, so you can use "Hy" as a headset for chatting with friends on the phone. And infrared sensor will allow you to control the headset with gestures, without touching it. The most pleasing in this case that the headphones mounted two battery capacity 260 mAh, which will ensure their continuous working in the mode of listening to music for up to 18 hours.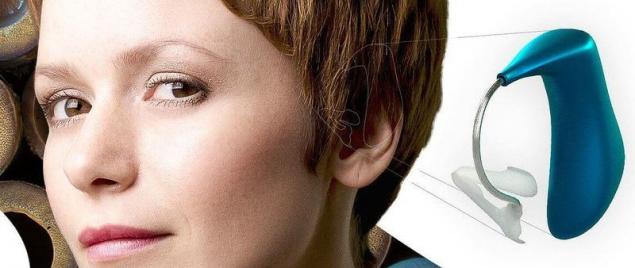 If you decide to support the project right now, Hy the headset will cost you £ 119. When the device goes on sale in the first quarter of 2018, it will cost 40% more. Developers have managed to collect about 10% of the required amount for 2 days of the campaign. We can only wish them success in achieving this goal. published    
Source: hi-news.ru/gadgets/unikalnye-besprovodnye-naushniki-rabotayushhie-18-chasov-bez-podzaryadki.html