REMINDERS FOR PARENTS:1.
Children from birth carry good intentions. The child is not angry, but he could quickly learn bad habits.
2.
Love should not overwhelm the child, it is important to create conditions for the development of spiritual powers and abilities. It is important to combine the tenderness of love, with the severity of the debt.
3.
Careful education opens up opportunities of education. Education will be complete, if at its core will contain the greatness and appeal of the spiritual and moral. Talk with your children about spiritual things. Look at the conversation about the spiritual as in the practical exercise of the heart. You must clear the mind as the path to prosperity. Even one conversation can help the child to understand many things, to brighten the world of the child. Children are sensitive to bright human qualities. Use such examples in their conversations with children.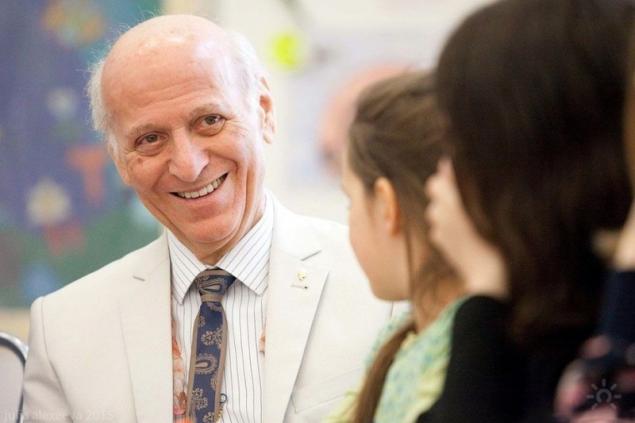 4.
Every child has its own character. It is important to see it in time, perhaps, for individual traits hidden talent. Missed opportunities are hard to fill at a later age. All children need motherly love and affection. The love and care the family will prepare the child to many challenges of modern life. The situation in the house also places a seal for life. Children are sensitive to the atmosphere in the house, the entire home structure.
5.
Child can everything! It is important to allow him to do something, and better transfer his attention to the more attractive and useful. Many adults impose on children the game on your own, instead of having to watch where directs the child's attention. Kids love to dismantle a toy to apply them in their own way.
6.
Basic information the child receives up to five years. After seven years, much has been lost. It is important for the child to show the infinity and the immensity of the world around him.
7.
In the education of children is not permissible lies, rudeness and ridicule.
8.
Involve the child to all his business, all possible for him. Kids love to "work as adults."
9.
Teach children to look for the positive in every moment. Denying the poor and claiming the rich. Ignorance is the mother of denial.
10.
Teach children to be careful. Without care, observation is difficult to learn, to learn new things, to discover the laws, to perceive the world in all its beauty. In education, the first place belongs to the perception of beauty. Teach your child to see and hear great.
11.
Rude humiliates man. Every effort should be made to eradicate cruelty and brutality. Children are not cruel until they encounter the first cruelty to yourself. Only a few are willing to resist the flow of dark chaos.
12.
Learn to be patient without duplicity and connivance. In the case of misunderstanding we sit together in silence and think one thought, understanding will come. Will soon realize how silent this tip useful. published  
©Shalva Amonashvili  
P. S. And remember, only by changing their consumption — together we change the world! ©
Source: vk.com/ekoduh?w=wall-21293291_78639