For adherents of the aquatic landscape architect Giancarlo Zema (Giancarlo Zema) and Ecoflora (EcoFloLife) has created a houseboat solar panels, guided by the principles which minimises harm to the environment. The house is created from recycled and eco-sustainable materials and 98% used for its construction materials can be subjected to processing.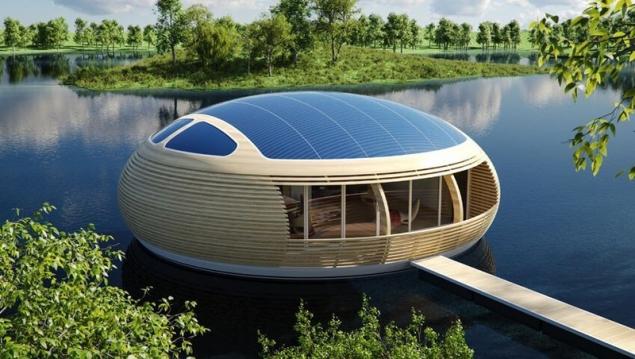 The object can be located on any calm water surface.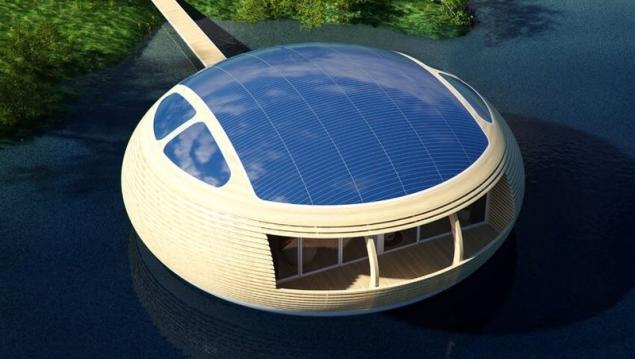 The area of the house is 93 sq m, diameter 12 meters, height 4 meters. Spherical design consists of recycled glued laminated wood, plating of underwater part, from recycled aluminum. The curved roof photovoltaic battery 60 sq. m., capable of generating up to 4 kilowatts-peak.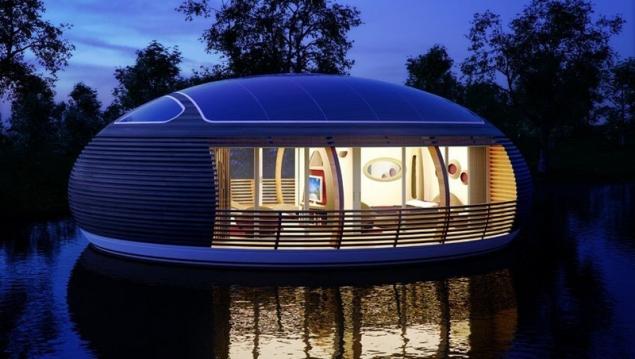 The developers have created as "a complex system of internal micro-ventilation and air-conditioning" to make the building "low energy consumption". "Waternet 100" (Waternest 100) internal design allows you to adjust the premises for your various needs. If the owner doesn't want to use it as a home, you can organize an office, lounge bar, restaurant, shop or exhibition area. published  
Source: greenevolution.ru/2016/10/20/plavuchij-ekologichnyj-dom-na-solnechnyx-panelyax/