Li-Ion batteries are finding new applications. At the exhibition of commercial transport in Hanover (Germany) on 21 September, Nissan introduced The Nissan Navara Concept EnGuard, durable all-wheel-drive pickup designed to work as a vehicle for rescuers working in harsh and extreme conditions.
EnGuard Navara Concept Packed vital equipment used in emergencies and disasters, equipment included, including the quadcopter.
The pickup has received a number of improvements for traffic in terms of absolute off-road. In particular, increased ground clearance, improved suspension and a snorkel.
In special compartments in the body has two uninterruptible power supply (UPS) having the same design as used on the electric vehicle Nissan Leaf. In the Parking lot of the battery are constantly in the mode "charge", using the energy produced by the 2.3-liter 190PS twin-turbo diesel engine of the truck to be ready to work in emergency situations.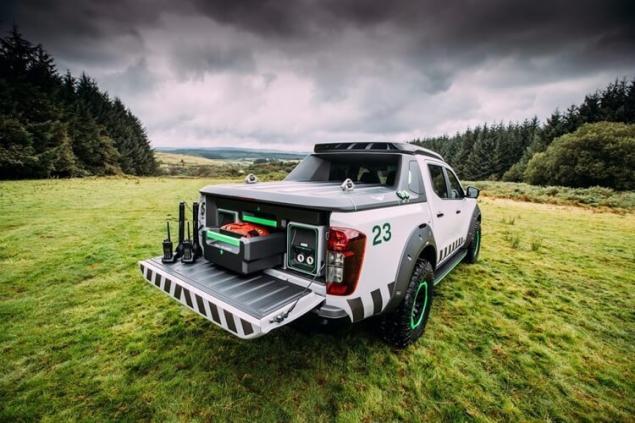 If necessary, the UPS can be retrieved from the landing slots and use them for power or other electrical equipment. This can be a saving tools or devices to sustain one person. Each of the battery blocks includes two sockets for 220 volt and three USB ports.
These have been specifically designed to provide an efficient alternative to the petrol generator. With zero emissions and not having flammable fuel, portable batteries can be used in enclosed spaces such as buildings or caves.In the body as the pull-out trays, hidden among the equipment that may need rescue helmets, ropes, flashlights, radios, etc.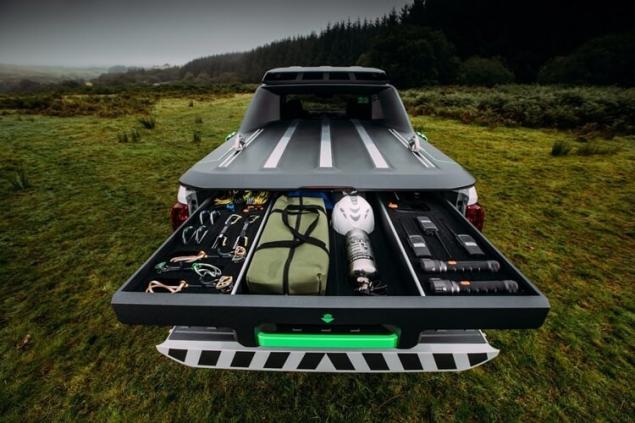 Drone DJI Phantom 4 has a ceiling of 6000 meters, can fly at a speed of 20 meters per second for almost 30 minutes, passing the image back to a concept car on the screen from the side wall of the body.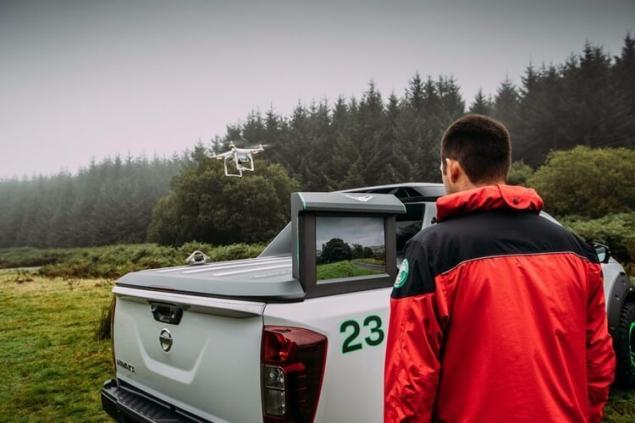 The choice of colors and illumination of the truck also not random — they were selected after very careful consideration, because studies have shown that fluorescent green is the most visible color in daylight and most easily identificireba people affected by color blindness. published  
Source: www.electromobile360.ru/2016/10/nissan-li-ion.html