Personal menagerie Spanish designer MAXIMO Riera (Maximo Riera) consists of several stylish conceptual chairs in the form of animals, known as series furniture Animal Chairs. And recently, the zoo added yet another instance. To the existing Octopus (Octopus Chair), Rhinoceros (Rhino Chair), Walrus (Walrus Chair) and Elephant (Elephant chair) joined the miracle Yudo fish whale (Whale Chair).
However, you visible not the whole kit but only the rear part, that is, the tail. Maybe it's really a whale, dense at sea, but stuck halfway. Maybe the author was inspired by not this huge mammal, and the mysterious inhabitant of the depths of the sea and ocean waves, prekrasnoye girls mermaids?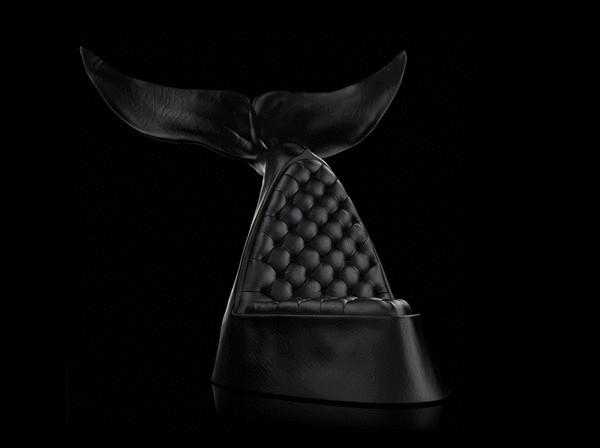 Chair in the form of a whale, as well as other members of the series of animal chairs, Animal Chairs, made from high quality, expensive materials, which automatically raises development to the status of luxury furniture available and understandable not all and not everyone. This chair is not enough that we are not made for any office, apartment or entertainment, is to afford it will be able to buy some. Whale Chair consists of a sturdy steel frame, polyurethane and expensive black leather.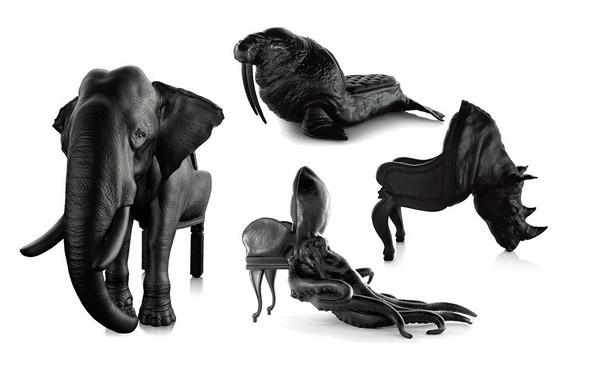 Probably further additions to this menagerie of expensive luxury seats will be said much more on the website of the author of the project, the designer MAXIMO Riera (Maximo Riera).
Source: /users/78