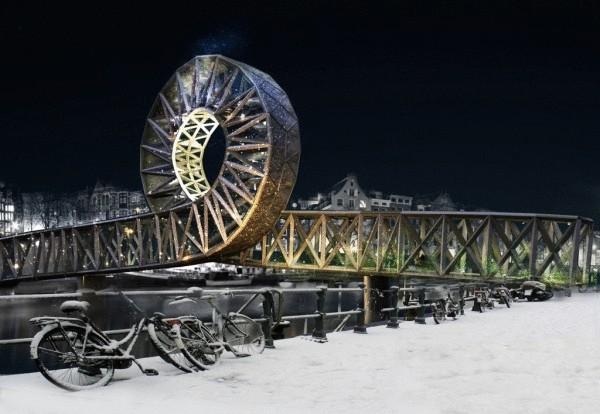 The aim of the international competition Amstel Loop Iconic new landmark bridge in the centre of Amsterdam (the Netherlands). The architecture of the pedestrian-Cycling bridge was supposed to reflect the latest architectural trends.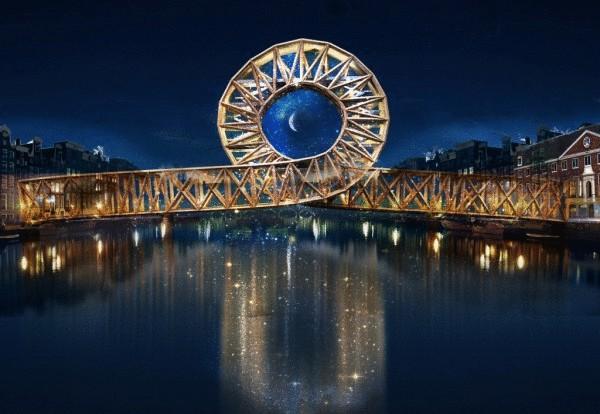 The project authors – experts from the architectural Studio of Evgeni Leonov Architects. The bridge is not intended for vehicle traffic, except for bicycles, is the art object.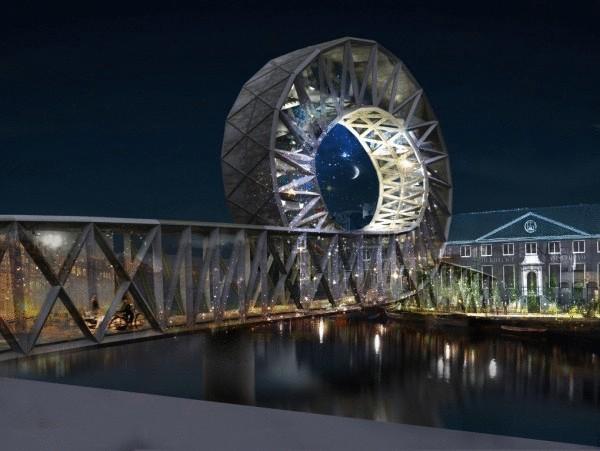 A distinctive feature of this project is to create vertical accents, while the other offers offered only horizontal solutions. As a result of vertical development, the bridge can be seen from different points of view, so it has all chances to become a visual highlight of the area.
The main advantage of this project was the observation deck located on the top of the cycle and opens vacationers picturesque views of the Amstel and the prospect of the Bay. The observation deck also includes a café and located in the uppermost part available even for people with disabilities. Steel indoor farm, twisted in the loop protect pedestrians and cyclists from the wind, snow and rain.
Source: /users/78