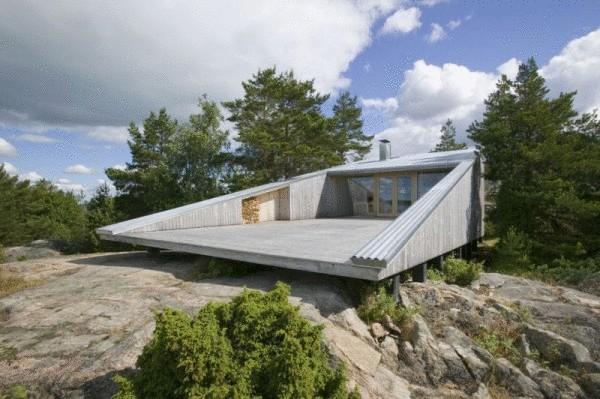 Finnish architectural Studio and Huttunen–Lipasti–Pakkanen Architects has built an amazing Villa Mecklin, located in one of the most beautiful tourist destinations of Finland, Naantali.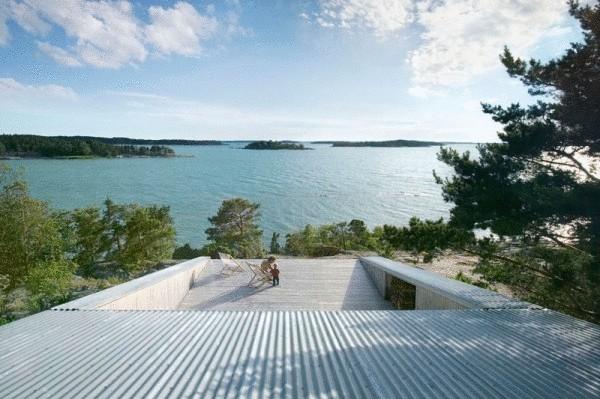 About 70 square meters rocky landscape put a modern country house designed solely for rest and relaxation. According to the authors of the project, the Villa was built at a leisurely pace, so they had the opportunity to improve the design, created in the difficult conditions of the wild nature.
The Villa is located on the rocky Eastern shore of Cape Finnish Islands, dominated by bare rocks and low vegetation: moss, grasses, Heather and juniper bushes. Spontaneous construction took place almost in the absence of working drawings, any problems were resolved after discussion that often took place over dinner or even in the sauna.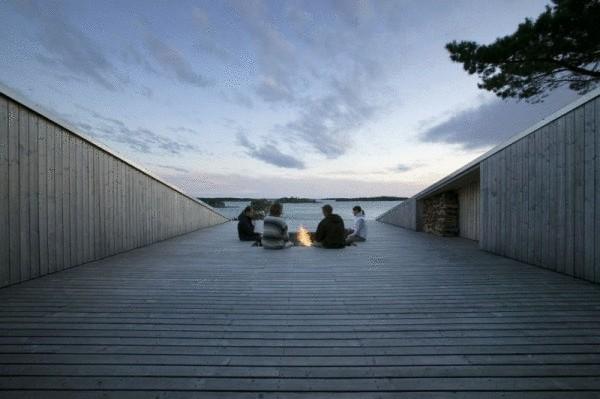 The terrace offers a panoramic view of the expansive landscape of the West coast. The fireplace was recessed into the center of the spacious terraces, which can be used as a place to relax in good weather or even as a dance floor. The house also has a comfortable sauna.
Source: /users/78