Drawing the outline is what the artists are given very easily, the ideas can come in a variety of places, and usually the authors use their records or albums of sketches for future projects. Typically, such sketches are performed by a pencil, charcoal or pen. But this is a small accessory, called the Sketch with your Finger, designed to help illustrators, designers, architects or other people to gain invaluable experience of drawing your own finger.
Sketch finger is designed to reduce the friction between the hand and the surface of the paper or other material in the process of writing and drawing. Thus, the image is brighter and clearer. This concept was born as a result of extensive observation and research, and is an innovative product that aims to recover the memories of childhood, when the fingers acted as a pencil or pen.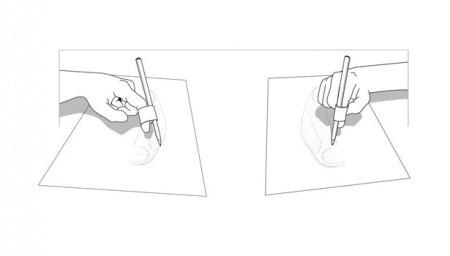 The artist, of course, know better, but a lot of sense in this fixture ignorant man quite difficult to find. This strange attachment to the finger with a hole for recovering tool looks handy too. Why invent something like that if everything is really nice and comfortable already invented? Except that in the experiment, because creative people are the only draw their works, waiting to surprise the audience or to achieve some special effect. Well, maybe artists will appreciate this project.

Source: /users/104