The building in the centre of the French town of Louviers was a difficult fate. Having survived for over four centuries, several functional transformations in our time it has become a children's music school. The reconstruction was carried out of the Paris office, OPUS 5.
The Franciscan monastery was built between 1646 and 1659 years. In 1789 two of the residential wing was turned into a prison, and the Church – the building of the Tribunal. In 1827 m Church destroyed by time, and in 1934 closed the dungeon, as the southern wing of the monastery was in ruins. In 1990 the building was given to the school of music.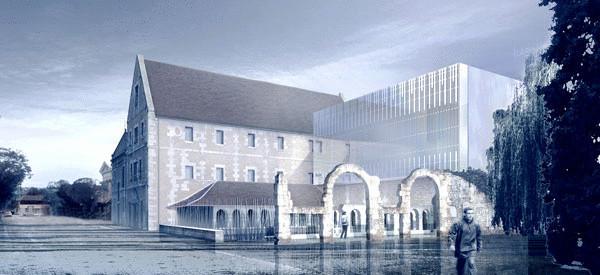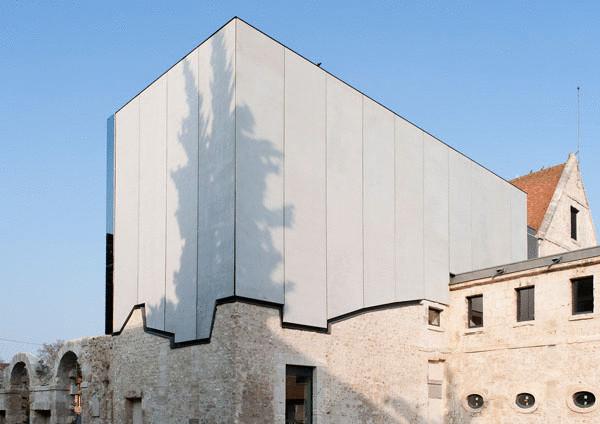 On the one hand, the authors of the project the goal was to prevent further destruction of historical buildings, and with another – to give the city an attractive, modern, functional school. The program provided for the arrangement of the 24 classrooms, library and two orchestral rooms.
The architects decided to build a three-tier superstructure on top of the walls of the South wing of the monastery, turning her glazed front on the North side of the river and city blocks. Rectangular volume element, constructed of precast concrete panels with a width of 180 cm and a thickness of 8 cm, but of different lengths.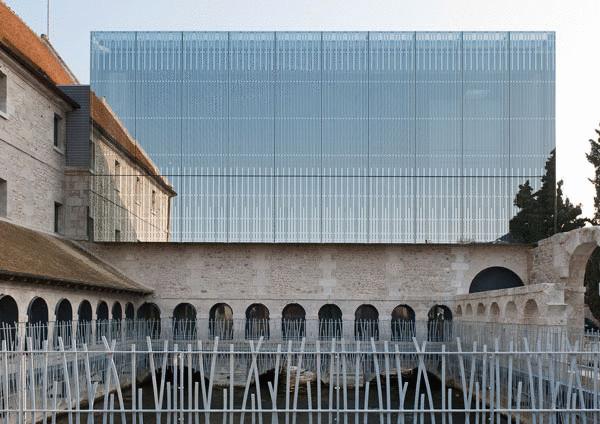 Panel laminated glass, alternating in the plane of the facade belts chrome-plated metal, fixed on the beams of the mirror-polished stainless steel with a thickness of 10 mm. Beams, in turn, support the main carrying beam size 450х900 mm, inside the duct for ventilation of the main orchestral halls. The ceiling in the hall also features a mirrored curved metal panels.
The entrance to the added volume is of the former monastery courtyard surrounded by Cloitre.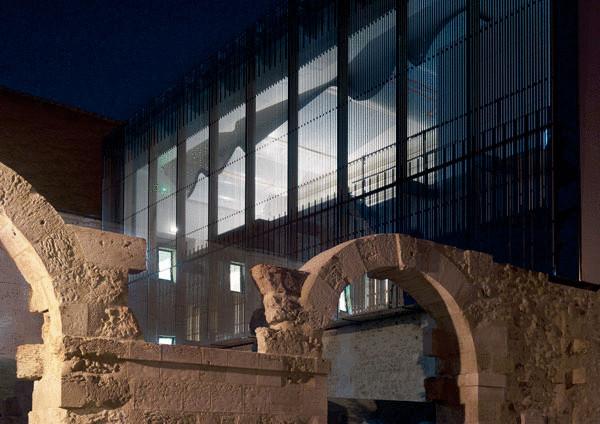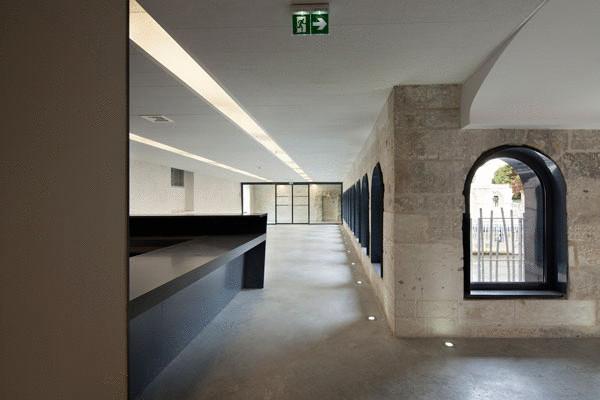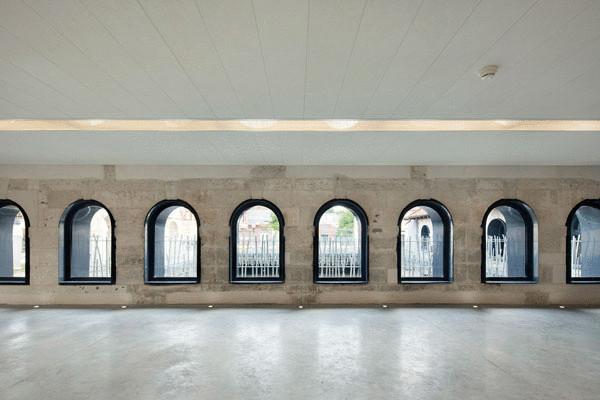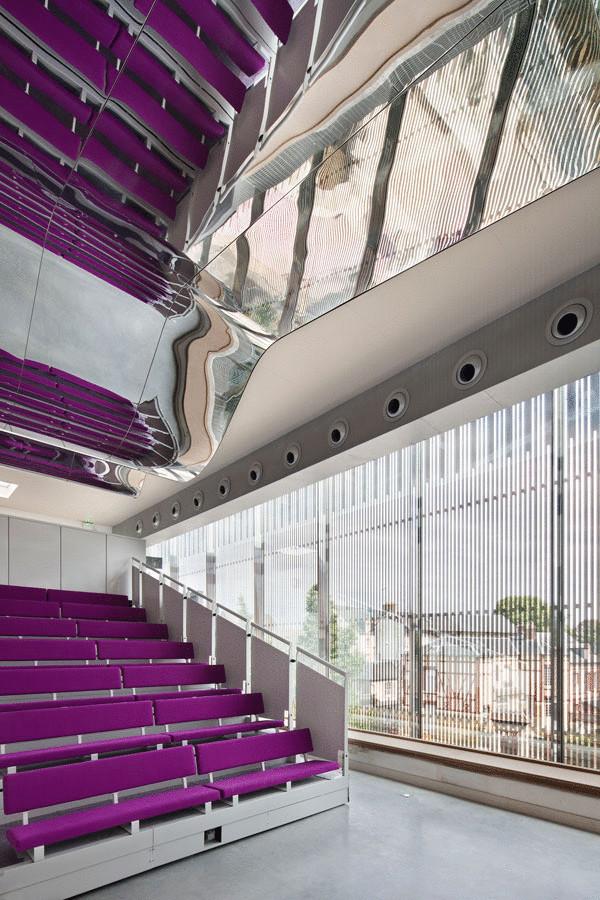 Source: /users/104