In San Francisco, at the intersection of 16th Ave. and Moraga, is a unique art project, decorated staircase, which is called the longest such construction.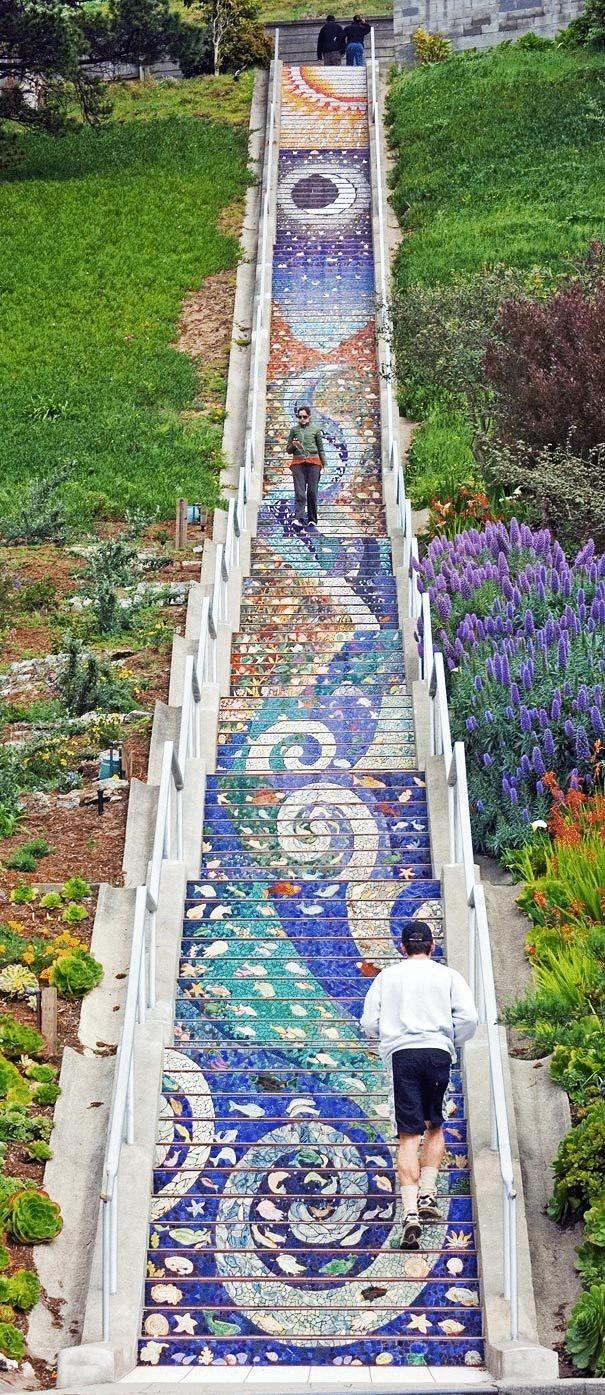 The project is called Tiled Steps, and despite the fact that he is almost 6 years, residents and visitors of San Francisco continues to make trips to this place to admire and take photos with the development of the creative Duo, consisting of designer ceramics and Colette Crutcher mosaic artist Aileen Barr. Mosaic Tiled staircase has 163 Steps steps 2000 decorated with ceramic tiles made by hand, and the tiles are decorated with 75 000 pieces of colored mosaic, glass and mirrors which are huge colorful murals.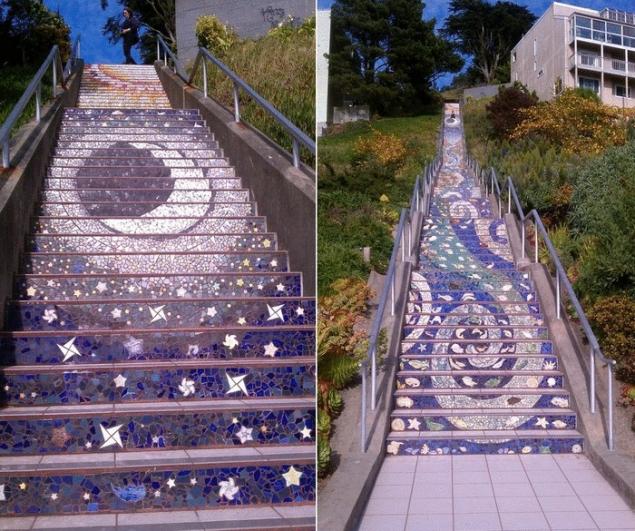 Picture of the mosaic shows us the life underwater and surface world, the inhabitants of the seas and rivers, forests and deserts, the feathered inhabitants of the planet, flowers, trees and grass, as well as the heavenly bodies, the stars and constellations of our galaxy.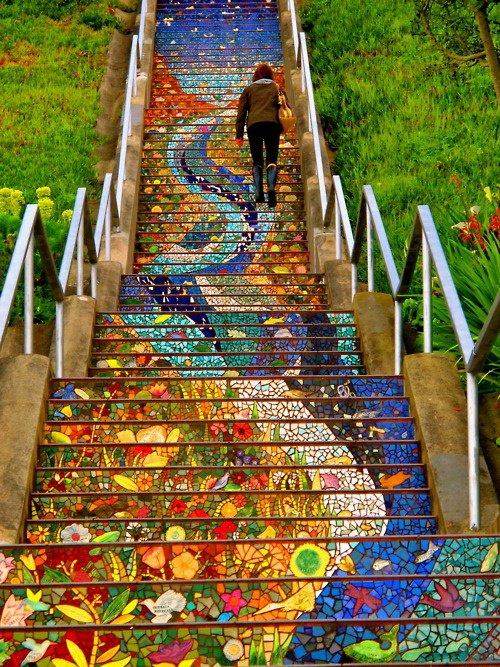 This creative project was created over two and a half years, local authorities have involved 300 sponsors, whose names are interwoven in the mosaic as a thank you for the help and work done together.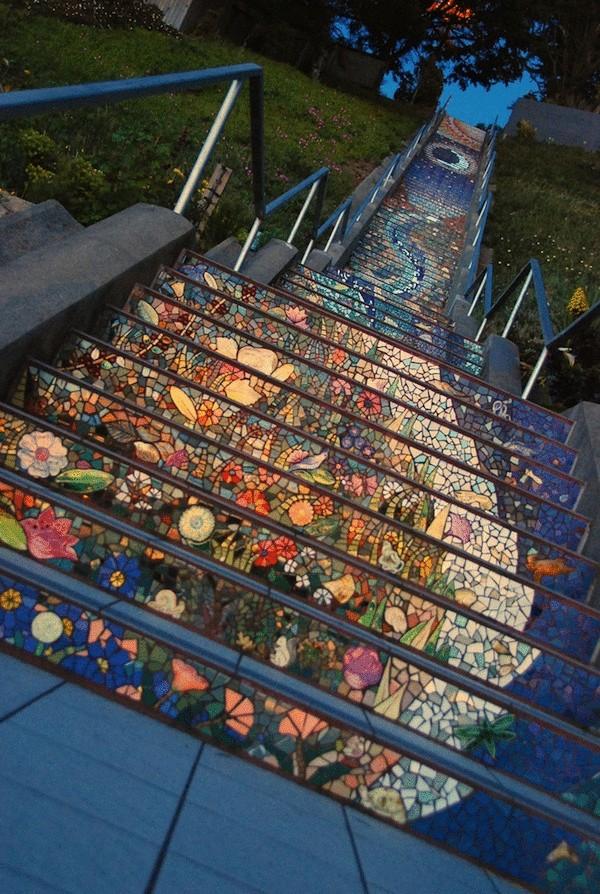 The value of the art project and artistic contribution to the development of the city was evaluated on merit, giving unusual decorative staircase Tiled Steps lots of titles, handed the authors a lot of awards, including special award and honorary diploma of the city of San Francisco.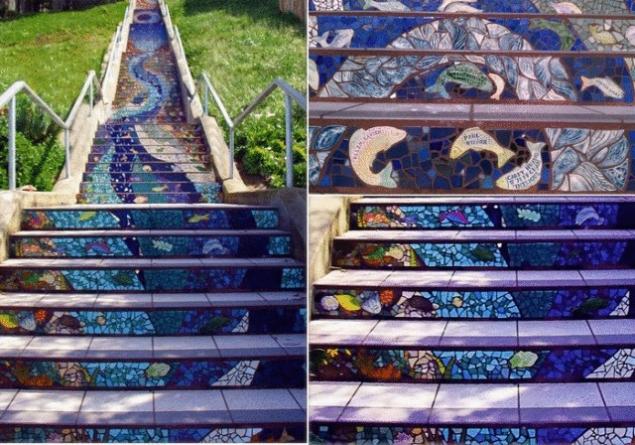 Source: /users/117