The most amazing city on Earth, lace Islands which are connected by exquisite embroidery bridges. There are no roads, traffic lights, cars, motorcycles and scooters, and instead of pedestrian streets, canals, quays, gondolas, Motorboats, water-buses. Guessed, about what speech? Of course Venice. Its canals and bridges.
The length of the main "streets" of Venice - the Grand Canal is 3,800 meters. But the opposite shore connect all four bridges — three old: Rialto bridge, Accademia bridge and bridge Scalzi and one new, built recently, in 2007, Ponte di Calatrava.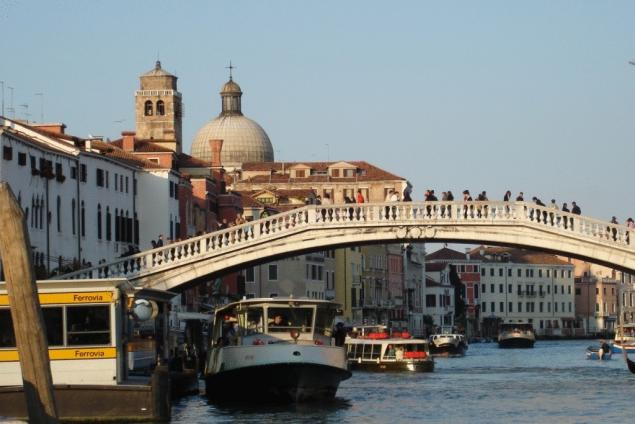 Scalzi bridge, translates from Italian as the bridge barefoot. It connects the two districts of Venice: Santa Croce and Cannaregio. This is the first Venetian bridge, which sees the traveler arrived in Venice by train. Once you exit the station Santa Lucia - before you overlook the Grand Canal and the bridge Scalzi. It's about his stones from morning till night kick roll suitcases and bags on wheels for many tourists, spreading from the station area of Venice.
The bridge appeared in this place in 1934. The name "Ponte Degly Scalzi" means "barefoot Bridge".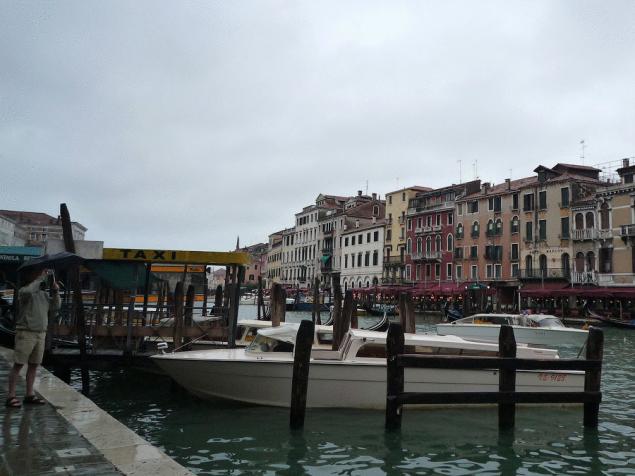 According to one version, the name stuck due to the large number of the poor who lived in this place for another, more likely, because of standing near the bridge, on the left Bank, of the Church of the monks of the Carmelite fathers, who preached austerity and asceticism.
Source: /users/147