When Benjamin and Ingrid Hertfelder first saw an eco-house, designed by green architect Bengt Warners, I immediately realized that this is the house they've always wanted to build one for yourself.
Their Adobe house covered with a transparent dome, it is warm in winter, cool in summer, excellent ventilation and minimal impact on the environment. The most interesting thing is that such a house the couple built on their own and relatively easy on the Sandhora island in Northern Norway.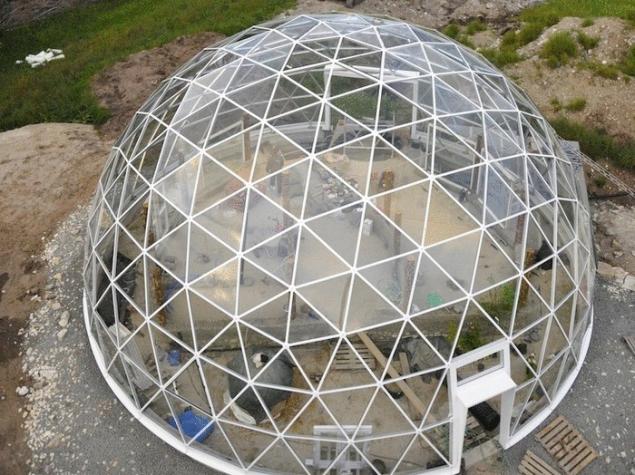 Ardent followers of permaculture, the spouses and their three kids are lucky to be surrounded by people with similar views who often came to help with construction. The family is vegetarian, so the question was urgent to ensure self-sufficiency in the diet, despite geographical location. As a result, they built a small greenhouse, which is irrigated with treated wastewater. They can even grow tropical fruits.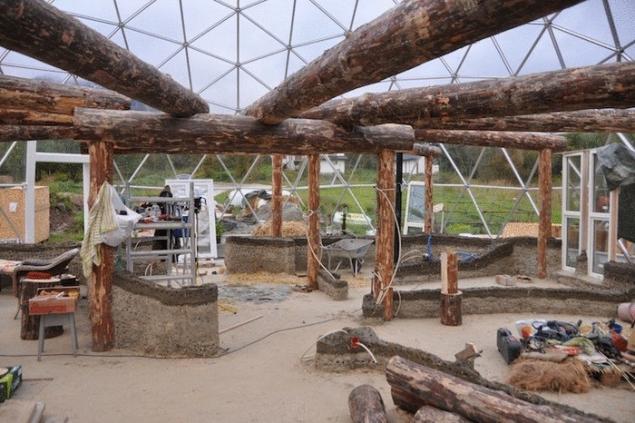 The Foundation was built of Leca – lightweight, porous clay. A system of long underground pipes stretched to the beach and brings fresh air into the house. Due to the fact that the temperature of the earth is constant, these pipes heat the house in winter and cool in summer. The openings in the base of the house, the window on the middle tier and the Windows under the roof ensure constant air circulation. Glass dome minimises maintenance during winter months.
Source: /users/104