China has built a boat, which is more like a space ship. Designed this futuristic trimaran yacht designer John Shuttleworth. The ship provides space for up to 9 passengers who will feel quite comfortable and 6 crew members.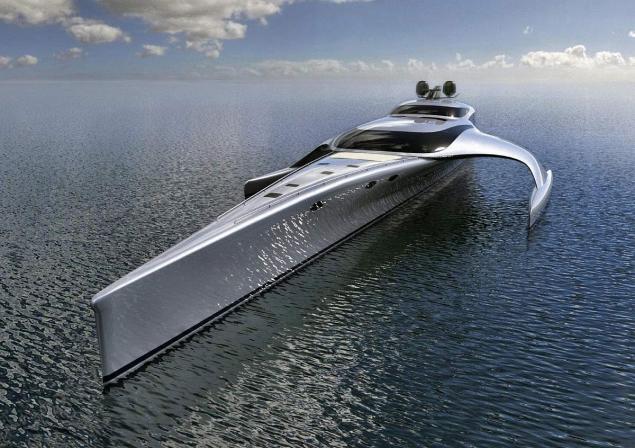 Customers yacht, called the beautiful Adastra, which translated from Latin means "To the stars". By their external characteristics, the boat is 42 metres long, 16 metres wide and weighs 52 tons. The creation of the ship began 5 years ago.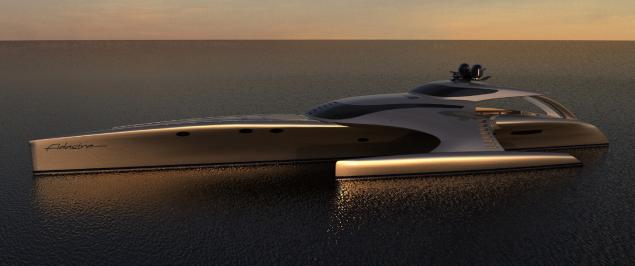 "Superyacht" built with the most modern materials – carbon fiber, the structure of the Nomex honeycomb, and Kevlar foam. The interiors are made using oak. Weight weight is optimized to achieve good dynamic performance. The maximum speed of the yacht is 22.5 knots and range of 4,000 nautical miles at 17 knots.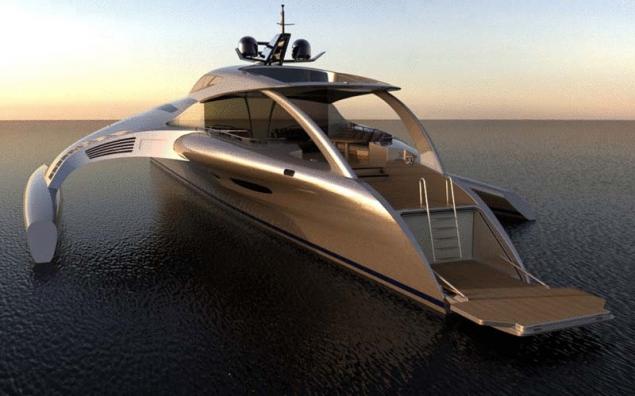 That's enough to travel from the UK to new York. Adastra has an integrated system of marine monitoring, and can be controlled using a special app for smartphones and tablets iPhone iPad via Wi-Fi network in the 50-meter range.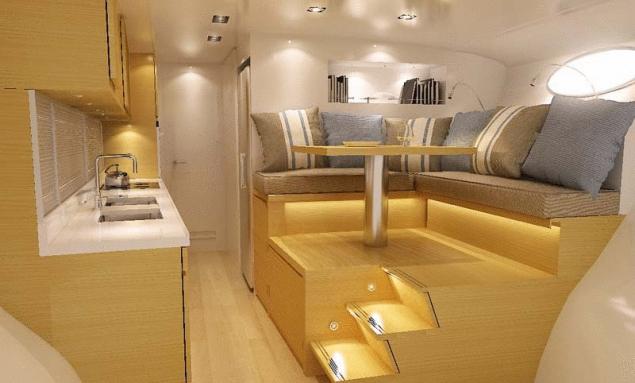 Source: /users/117