There are a lot of craftsmen on this planet who are working in the direction of energy-saving technologies. Their efforts have been published in the form of different concepts and ideas. One such noteworthy designers is the South Korean student designer of the Institute, Jonwo Ryan Choi. This 26-year-old craftsman came up with his concept of energy saving adapter.
This kind of socket, the purpose of which is to prevent energy loss as possible.
Having attended the permanent energy losses in cables, wires and normal plugs, Choy designed his own design adapter, which could be a good solution for small homes. This device could potentially eliminate the common problem of tangling of signals in the electric circuit. This problem occurs quite often due to the design of modern networks. Through a new device, the cord can be disconnected from the network via the power button in order to avoid passive consumption.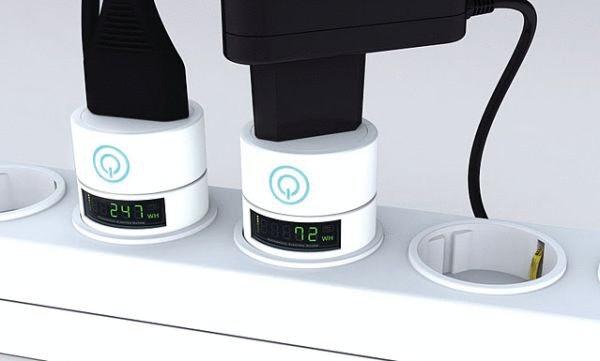 The product is designed for small houses, which often appears the problem of lack of connectors for connecting devices. The circular shape of the adapter ensures flexibility and the ability to withstand tangling wires. That is, it is possible to maintain a certain discipline among your wires. Neat and along with the eco-friendly device saves the energy that previously was lost to nowhere, and continue to use it. Push Up/ Pull Out gives you the ultimate in ease of use. After disconnecting the power cord from the network, energy losses are reduced to a very minimum.
The inventor of the positions your device as the one that is used exclusively at home, however, it is evident that this energy saving technology can be implemented in many offices that filled the modern metropolis. Moreover, it is clear that no event is now complete without equipment, and thus without power. Whether it's a pre-election speech of the Deputy or the Moscow circus on Tsvetnoy Boulevard at midnight, everywhere there are a large number of devices. Even here energy saving adaptor can be good.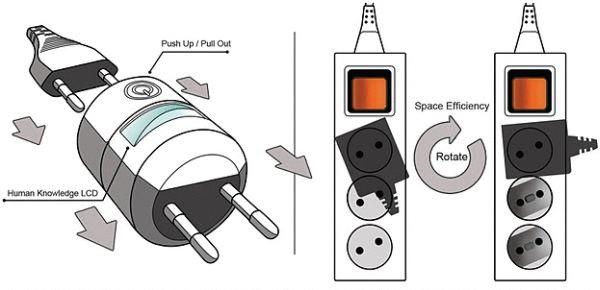 Source: /users/104