iPhone is definitely very fashionable, stylish and comfortable, but it has disadvantages, one of which is the difficulty of entering text via the touch screen constantly turns to push unnecessary letter, or she did not gain wants. In such moments you start to appreciate bulky computer keyboard that you want to attach to the phone and dial, finally, text of human.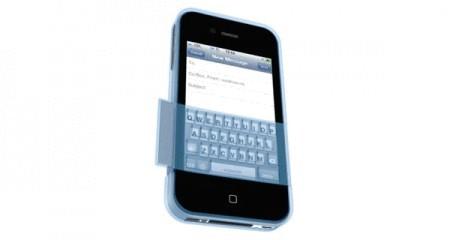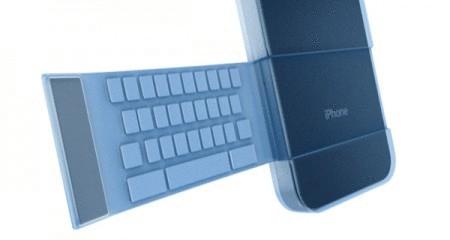 Case Fliptype iPhone, developed by Mexican company NOS is a standard body of transparent plastic material, different from the traditional only a small compartment at the rear of the smartphone, intended for storage of the keyboard. That is, this invention allows users not only to see the letters they are typing, but also to feel them.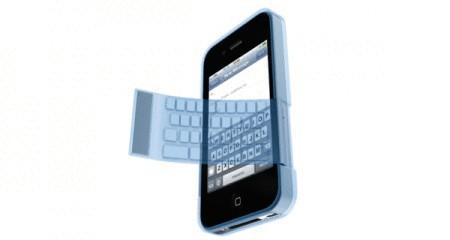 This translucent tactile keyboard provides the extra touch for typing. Unobtrusive strap set when there is no need, also can be easily tucked away back in a special compartment. This housing side is equipped with a small magnet, and the keyboard has a simple metal plate, but this basic system provides a sufficiently good fixing of the keyboard.
Thus, this unusual case performs two functions: it not only protects the smartphone from scratches and other minor damages, but also allows users to enjoy the lack of discomfort, which often causes the text input using the touch screen.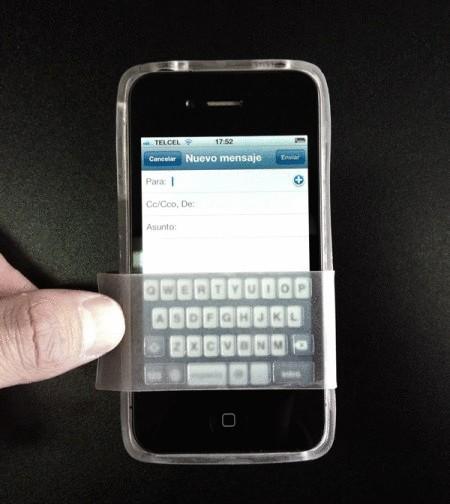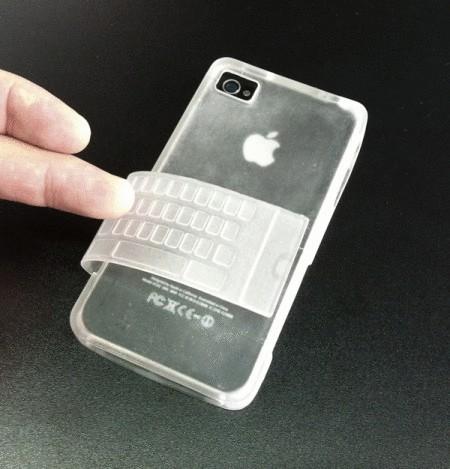 Source: /users/104