Graduates of the Royal College of art London Amos field Reid and Lasse Oiwa (Amos Field Reid and Lasse Oiva) has developed the "Velopresso" – a bike that was converted into a mobile coffee shop, coffee which is prepared by hand power.
In order to grind grain and prepare natural espresso, you need to switch led-coffee mode coffee grinder and a bit of pedal, and when a coffee shop on wheels ready to continue – it again switches the drive mode. Through the simple mechanism of coffee works without any motors or electrical appliances and is an environmentally friendly transport that does not pollute the environment.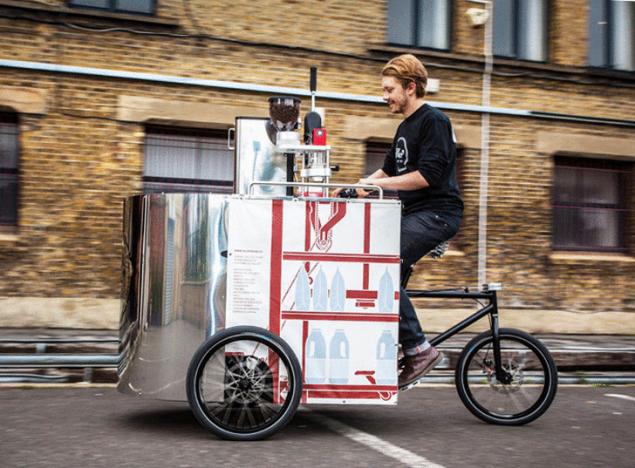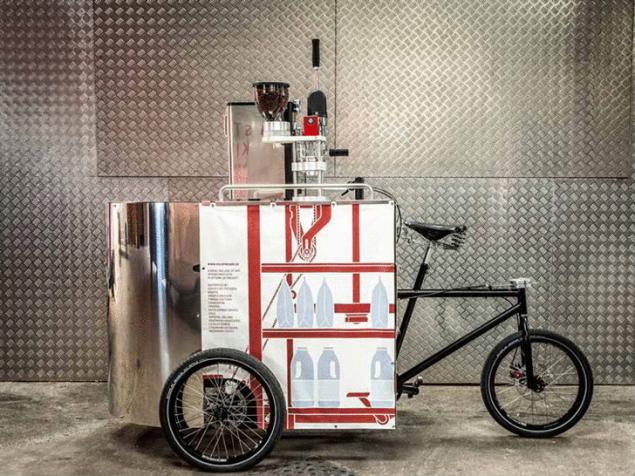 Led coffee shop "Velopresso" rides quietly and makes coffee for each client individually – grain milled on the eyes, and the procedures for preparing a beverage adhere to in accordance with all the coffee rules. Water is heated by a small gas cylinder, hidden in the body of a coffee shop. Street equipped with a color video camera with movement which is recorded and at the request of the driver for security purposes.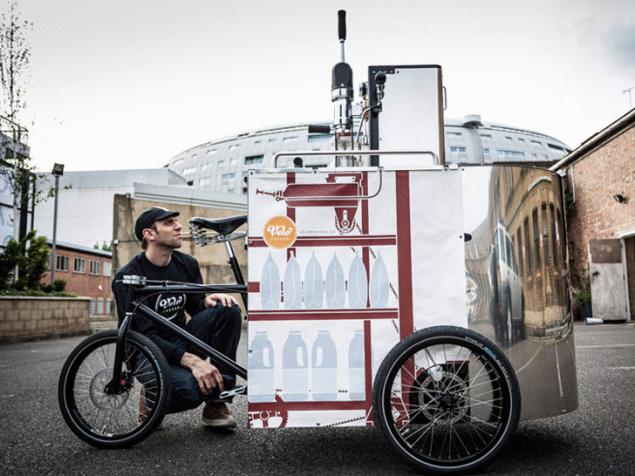 The invention has already won a number of awards, including recognition from the famous Italian design house Pininfarinavia. Quiet, original and eco-friendly coffee shop on wheels hope to start mass production to mobile "Velopresso" preparing of organic coffee worldwide. The authors of the "Velopresso" also now studying the possibility of recycling coffee grounds, which remains from the drink, the ethanol – thus it would be possible to organize a closed ecological cycle of the product, without waste.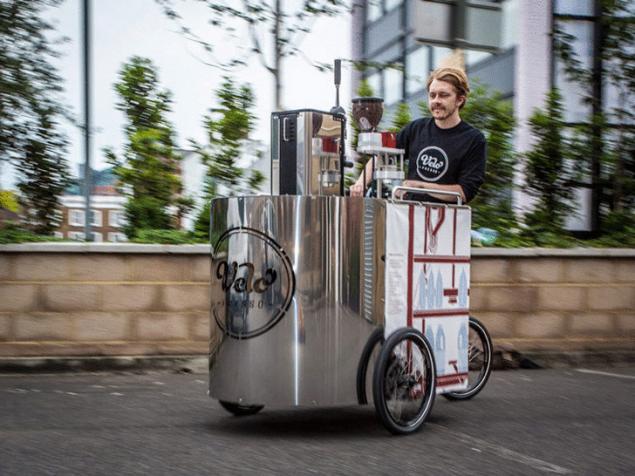 Source: /users/276