Cats – wonderful creatures, they are intelligent, fun and give their owners positive. And they love boxes. This cat features well known to the designers of Fillo-Ogis Ogis Daniela (Daniela Ogis), Ogis, Stefano (Stefano Ogis) and Fabrizio of fillo (Fillo Fabrizio), and therefore developed a cat house called Qcha in the form of several box compartments.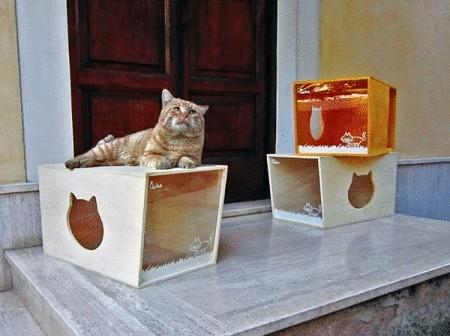 This cat house will provide your pet with everything necessary for games and entertainment. Each boxed element of the house, created out of plywood and having one transparent wall, with several holes in the shape of a circle, rectangle, and cat head.
With round holes several sections can be combined into a larger structure, a kind of maze through which the cat would climb for hours, playing with the masters of hide and seek. Also each box has a carpet that provides a place for sleeping and grinding claws.
If desired, the box can be used separately, but you can buy a few pieces and show imagination, to arrange a Royal feline Palace or high tower. The more that is such a pleasure relatively inexpensive – just €70.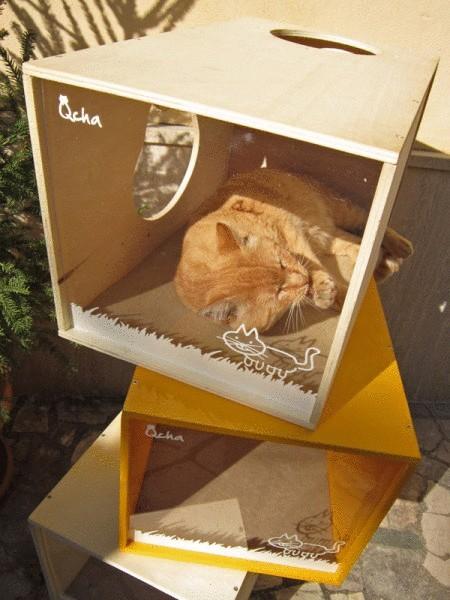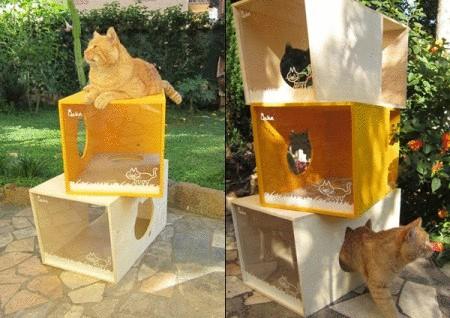 But even if you have no cat, nothing prevents you to get these cute multi-function boxes. They look so attractive and aesthetically pleasing that they can be used to perform other tasks. For example, they can be hung on the wall and arrange them in books. But if you set these boxes in the garden, in which you can store small garden tools and accessories, and round holes perfectly will keep flower pots that serve as decoration.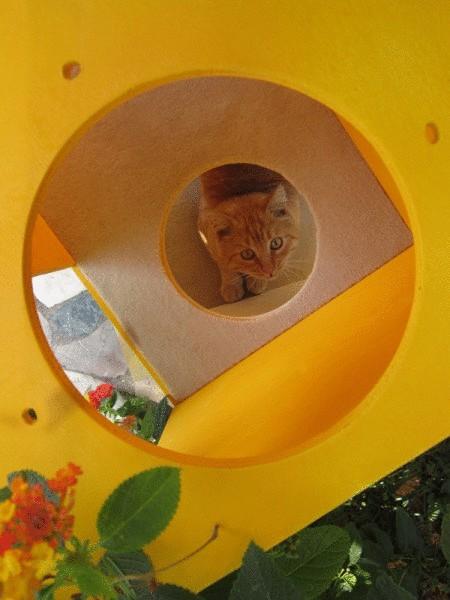 Source: /users/104