A whole day struggling with my camera to capture at least one good shot for all the suffering. While some easily make great photos without combat equipment. However, to constantly carry around a bulky and heavy camera few people want. So really to make good pictures, you need high-quality, but heavy and large equipment? The concept of the camera IO Camera says: "No."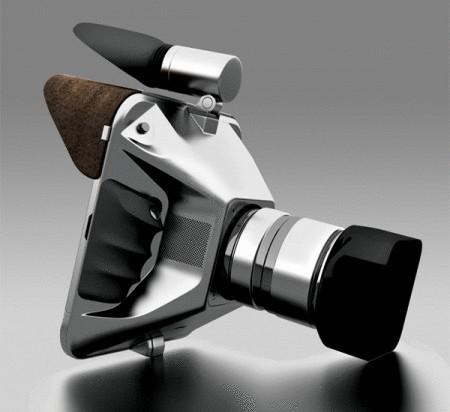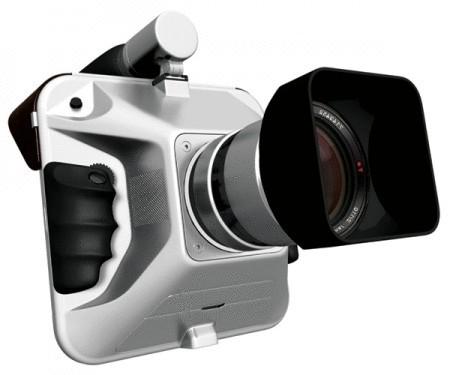 This concept from designer Andrey Pohojee (Andre Pokhodzey) is a clear proof that the wide angle camera it may well be quite ergonomic. This camera supports the major format of a matrix (up to 90x120 mm and even more), but because of its flexible removable bayonet it supports most lenses medium and large format any available on the market of the manufacturer. It is also possible to support the technology shift lens.
IO is conveniently located in the hands, and keep it as left or right hand, and both at the same time, because it is equipped with two symmetrical handles. This concept was created in order to give a typical wide angle camera, and to counteract the stereotype that wide angle camera is always large, heavy and have almost a wooden case. The aim of the project was to create lightweight and elegant camera with a touch screen without abandoning the large-format matrix. This modern technology would give the user the ability to image with high resolution, shallow depth of field and dynamic perspective control using shift lens.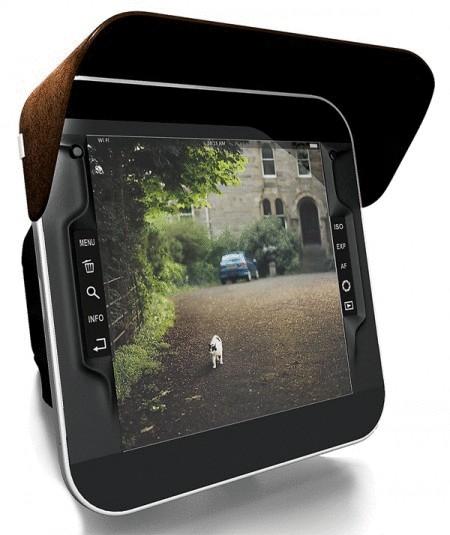 This absolutely soundless and lightweight camera is equipped with AMOLED-display (active matrix organic light emitting diode), and a shutter installed in the camera body so that the user can use shutterless lenses (from focal shutter systems). There is also a sensor in the cooling system, which is extremely important for mirrorless cameras (as the sensor is working permanently). Large sensitive touch screen allows easy control of the camera, so the photographer eliminates the need for the laptop to examine the smallest details.
This innovative camera is the winner of Red Dot Award: design concept this year, which is not surprising, because it really can revolutionize the market of large format cameras.
Source: /users/104