Among the Seven natural wonders of Ukraine is the places about which they know very little of the Ukrainians, not to mention the people in other countries — Podilsky Tovtry. Towarami called remnants of coastal reefs located parallel to the ancient shoreline. These stone remnants anywhere in the world is no more. Only in the US and the UK, there are similar geological structures of rocky ridges. Sometimes Tovtry compare with the Great barrier reef in Australia.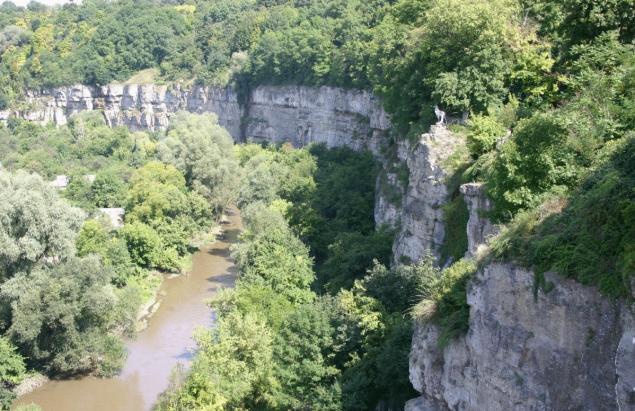 However, the uniqueness of our reefs is that they are on land, not on water. In 1996 on the territory of three districts of the Khmelnytsky oblast (Kamenetz-Podolsk, Chemerovets'kyi and Horodok) was created by the national natural Park "Podilski Tovtry". Within the Park arc-shaped ridge reaches a height of 400 meters above sea level. Its something called Tovarami. What is Tovtry? The so-called picturesque hills in the Khmelnitsky region. With them begins the Ukrainian Carpathians. I can only imagine: green hills — one after the other like waves. Climbing one of the most high, see the green sea of the most various trees. And I want to touch a delicate velvety surface of the forest. Then dare to go down deep into the undergrowth and feel the freshness, clean with a damp autumnal aroma of pine needles. Incredibly roditelniy the air penetrates into every cell.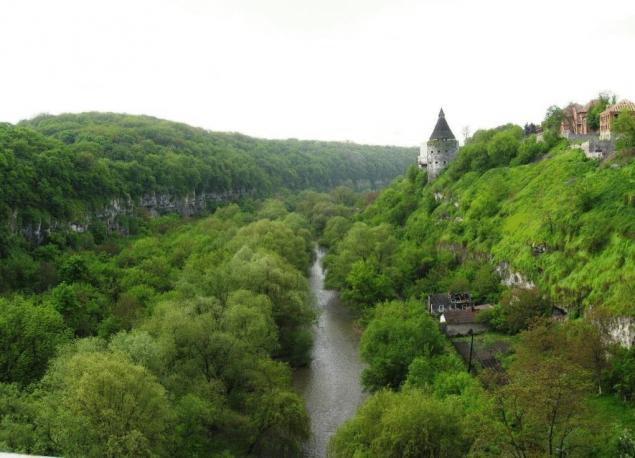 Among these hills there is another natural reserve "Medobory", with its variety of living creatures. It is forbidden to kill even insects. At the reserve inhabited by rare species of birds, plants and insects. But most of all here attracts a very clean spring water. Many small streams of the rocky gorges in a hurry down the hills and fall into the river Zbruch. Its width is 5-15 m, depth from 0.5 to 5m, depending on the time of year. The healing properties of all the sources has not been studied. Each has its own taste downright divine! Local people say that among them there are the sources that heal the stomach, eyes, and one even brings calm the nervous system.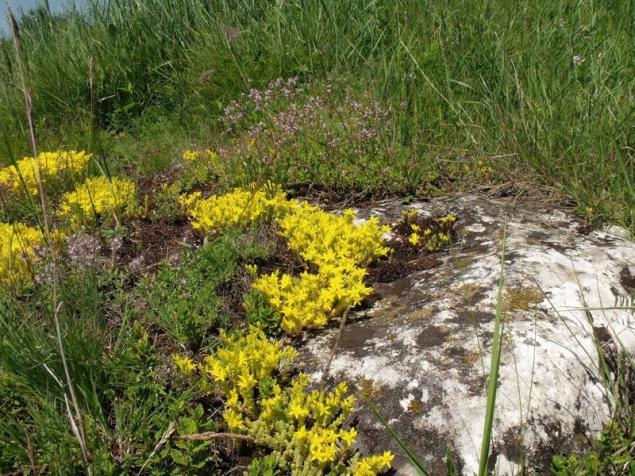 Podolski Tovtry — a great place for tourism. Park which covers nearly 12% of the territory of the Kamyanets-Podilskyi district, be fully suitable for Hiking with a backpack on his shoulders. Also, there is easy rafting on the Dniester river on kayaks and catamarans. The place is suitable for drive or on horseback. In winter the local slopes to ski. Along the Dnister reservoir tours on ships. Also do here on the Delta and paraplanerism, even fly on the balloons. Amazing place. Why travel hundreds of thousands of kilometers, if such an extraordinary beauty is in their native lands?!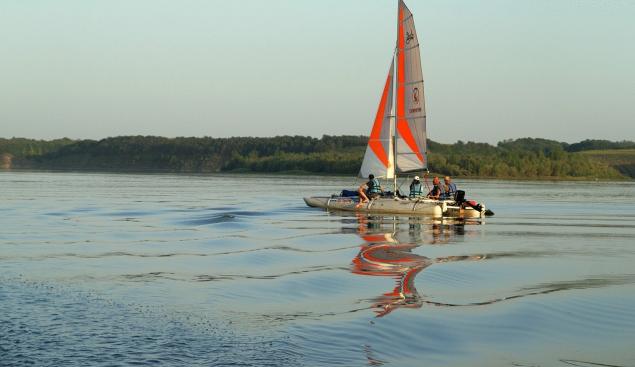 Source: /users/147