Recently was introduced to the world project called "Citroen DS BiRotor". He merges the aesthetic attention to detail brands with efficiency and economic sensibility of modern hybrid-drive vehicles.
The developer was a brilliant student from University of Guadalajara, josé Eduardo Sanchez.
The French company Michelin, which produces tyres held a competition to "Design a modern car" (2013), where Sanchez was the award finalist.
Then the Michelin company became the General sponsor of the project.
The car has laser headlights, a center console with multi function monitor based on the technology of AMOLED, the parts made of carbon fiber. The roof and glass of the car from the light-sensitive polycarbonate that can absorb solar energy. But that's not all...!
The main innovation of the Citroen DS BiRotor is rightly considered the tires. They are able to adapt to any climate and road conditions, due to the narrowing or expansion of the surface. The tires themselves are made of colored soft and more durable black rubber.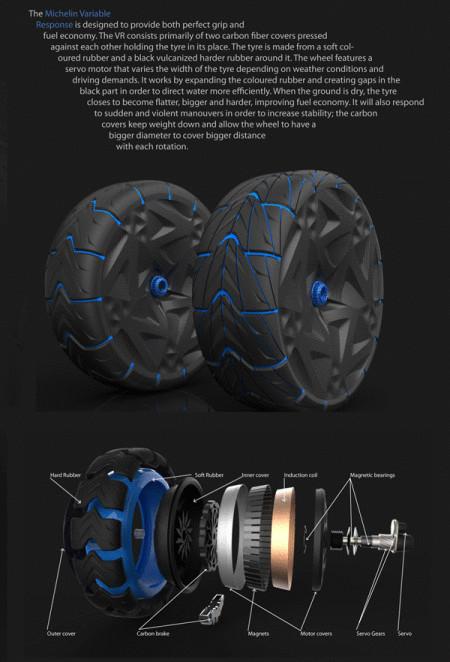 During expansion of the tire colored rubber increases, and create gaps in the black rubber. This allows you to increase the volume of the tires. When the road is dry, everything is exactly the opposite tires are narrowed and become smooth, thin and heavy. Color and black rubber tightly pressed against each other. Bus hold two caps of carbon fiber. They pull the wheel down, thereby increasing its diameter with each rotation. This contributes to a better grip.
Overall Mexican development is a quadruple, a sports coupe with elegant design and efficient transmission of maximum optimizing fuel consumption. Of course the main emphasis was placed by the developers for convenience, mobility, efficiency and practicality.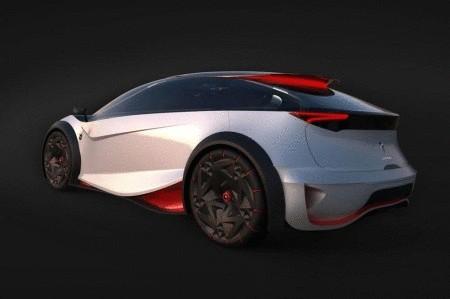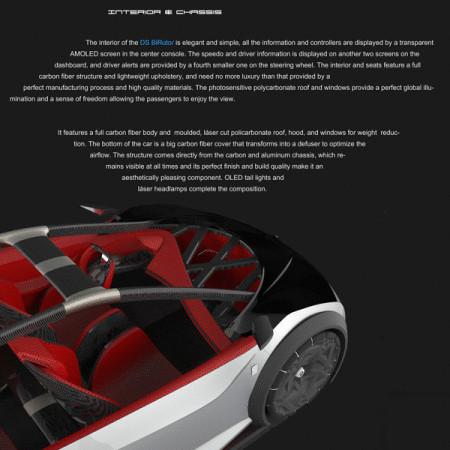 New Citroen DS BiRotor is another leap into the future of cars. Of course this will fly in a decent penny, but safety and comfort are worth it.
Source: /users/104