Chilean marble caves of lake General Carrera is a real miracle of nature, a unique formation, the likes of which the world is difficult to find.
General Carrera (Lago Carrera Genеral) – the second in the area of the lake in Chile. It raspolagetsya surrounded by the Andes of Patagonia and became famous for the wonderful natural attraction – the Marble caves (Las Cavеrnas de Mаrmol).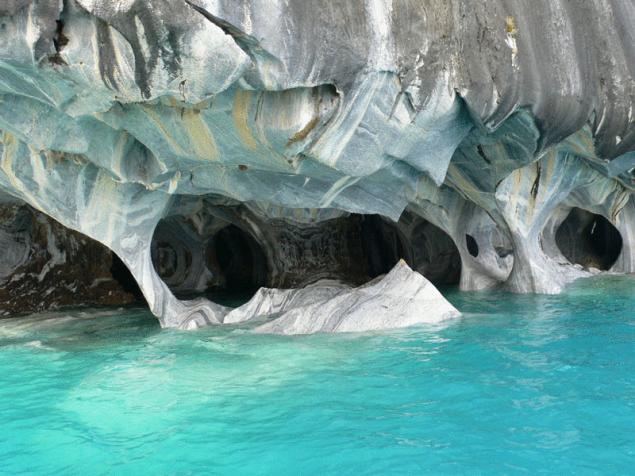 The lake belongs to two countries – Argentina and Chile, and in Argentina has a different name – Buenos Aires. Differences not only in the names – the beauty of the lake went to Chile. It is on the territory of the fantasy of mother nature played out during the entire: over the millennia, the effects on rock lake water have created here the true magic – the Marble caves, the maze of the most beautiful caves are located, surrounded by water.
The most famous and popular tourist three rock formations of the Marble Cathedral, Marble chapel and Marble cave. They are all part of the island, and was once completely hidden under water. Over time, the glacier that filled the lake melted, the water level dropped and the world was a miracle. Unique caves of various shapes are reflected in the turquoise, azure, emerald waters, creating the impression of something unearthly. On futuristic landscapes play sunlight, and blue sky peeks into the bottomless depth of the lake, as if trying to become one with this marvelous beauty of the place.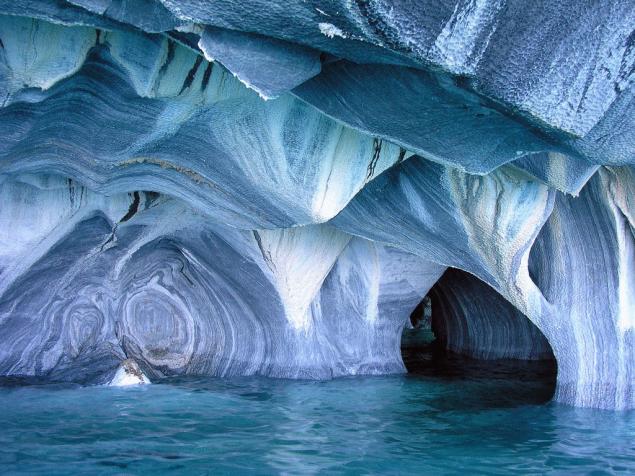 Source: /users/413