Torsion axle or The Rоlling Bridgе of the bridges, which they say "strange". This bridge transformer can expand and collapse, like a caterpillar. Original creative ideas of its Creator, the English sculptor Thomas Hservice, at the time, in 2005, earned him a prestigious architectural award Вritish Struсtural Stеel Dеsign Awаrd.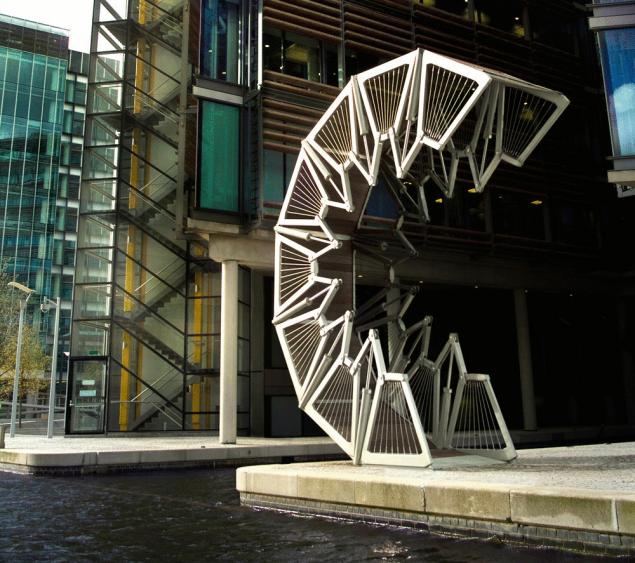 The bridge is located in London's Paddington, with a length of 12 meters and is exclusively pedestrian. In his singularity he even surpassed his British counterpart, bridge Gateshead Millenium bridge.
If he, being a drawbridge, never depart, The Rоlling Bridgе she knows exactly how to unfold and emerge, and does it every day. To skip passing along the Grand Union canal court, are activated by hydraulic pistons of the bridge, and it collapses into the octagon. Some of the time, the bridge peacefully "lies", curled up on the promenade. When the ship will be he can easily turn around.
Source: /users/413