It seems creepy aesthetics of the films Tim Burton has made a great contribution to how the present generation can define beauty: what even 5-10 years ago might seem marginal, in our days find unusual and nice. Despite the fact that this novelty does not apply to the works of Tim Burton, it is suitable to decorate the scene in one of his films. Or it could help anyone who wants to give their home the atmosphere of such films.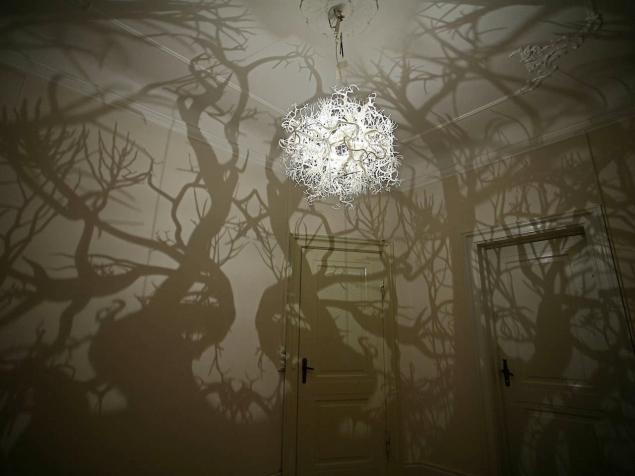 The project Fоrms in Nаture, which was the brainchild of designers Tuga Hilden and Pio Diaz from the firm HildеnDiaz — lamp, or, rather, "light sculpture" that changes the interior with light and shadow. Discarding the other objects shadows in the form of hooked branches, lamp-Forms in Nature will help to create the atmosphere of the night forest, as he is portrayed in horror films.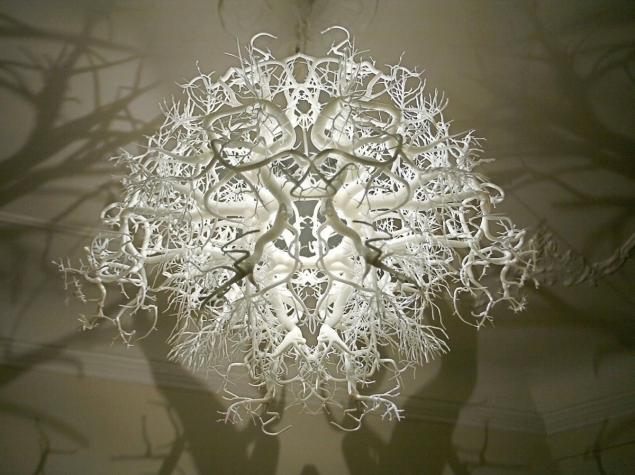 Despite the fact that this new product exists in a single copy, there are rumors about the intention HildenDiаz start it in mass production, by creating a crowdfunding project on Kickstarter.
Source: /users/413