Intel at the ongoing Taipei computer exhibition Computex 2013 presented the prototype of a USB drive that supports Thunderbolt technology. Created from a flash-drive capacity of 128 gigabytes, made in the form factor for data transfer speeds many times greater than the analogues.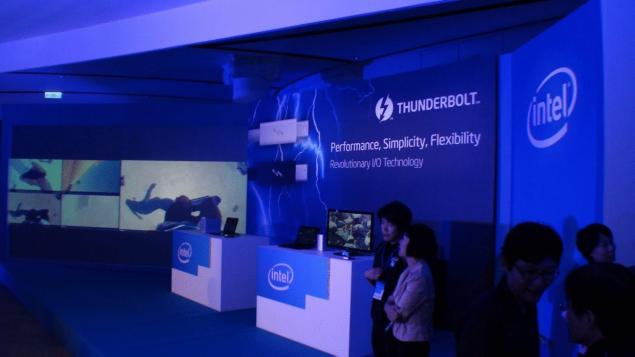 As stressed by the Intel engineer Oren Huber, Thundеrbolt is the fastest technology for data transfer between peripherals and computers. The information is transmitted by the interface speeds up to 10 gigabits per second, or twice as fast as USB 3.0 port.
Inside the "drive" is the Intel SSD SanDisk for data storage. The company also said that busy developing a low-power Thunderbolt technology for data transfer from mobile devices to peripherals.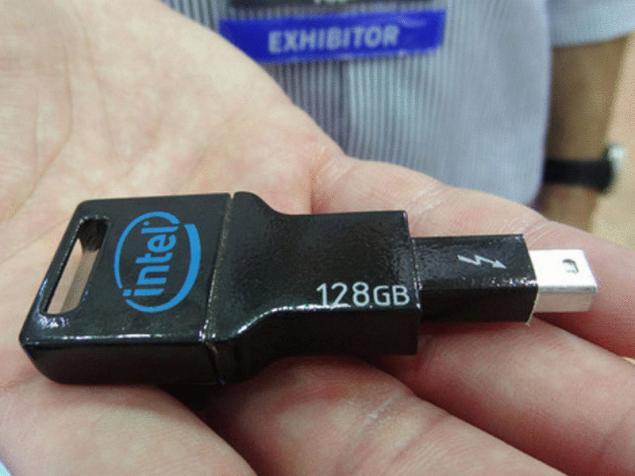 Earlier this week chip maker explained the details about Thunderbolt 2. In the new generation interface, saved backwards compatible, so no adapters to connect hard drives, sound cards and docking stations to buy do not have to.
Speed data transfer Thunderbolt 2 was doubled to 20 GB per second in both directions, allowing transmission of video in 4K (3840x2160) and simultaneously display it on a discrete monitor.
Source: /users/413