Israeli startup Ovsam starts selling the same name of an electronic system, the purpose of which is to facilitate the daily life of visually impaired and blind people, but also patients with different disabilities.
Ogsm has two main components. The first is a small video camera that is mounted on the side of ordinary glasses. The signal for wireless connection is transmitted to the second unit system is a compact computer that you can carry in your pocket or, say, bag.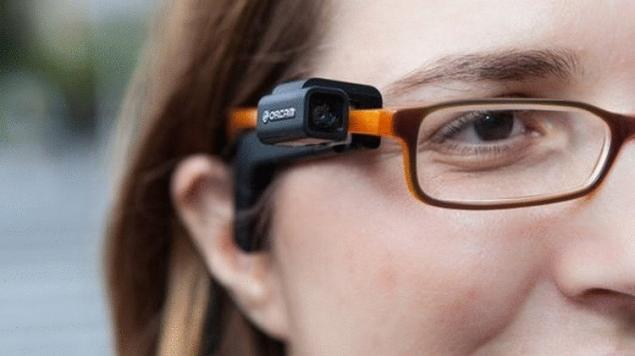 The gadget uses a special computer vision algorithms and text-to-speech: the user will receive some or other voice prompts depending on the situation. In agsam used the audio system based on bone conduction: sound is fed into the middle ear via the skull bone by means of vibration.
Agsam can "read" labels (so far supported only English language), to recognize faces and objects, follow the road signs and traffic signals. The developers came up with the most simple control interface. So, to give the device a command to read a label or identify a subject, you need to point the finger in the right direction.
In the database Agsam recorded data on hundreds of different objects. The training system allows you to add additional data: it is enough to wave a hand or object within the field of view of the camera lens.
Source: /users/413