Novomer – innovative Bicycle on one wheel and to the actuator. In the market it has appeared not so long ago, but was able to get the name "killer Segway x2". Its technical characteristics it can be compared with the Segway, allowing you to move freely as on an asphalt surface, and on rough terrain, but to move the passenger Ecoboomer can be much more comfortable.
The weight of this new vehicle (25 kg) is held on a 15-inch wheel with integrated gyroscope. Control the unicycle, Segway like scooter, it is possible by means of tilting the body in the right direction.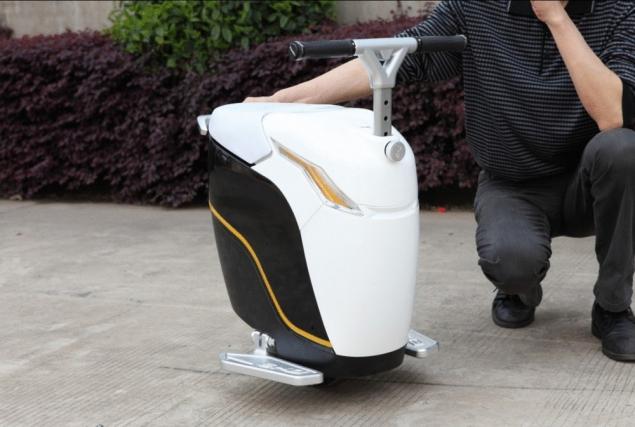 On Ecoboomer iGо is a 500-watt electric motor, which provides lithium-ion battery with a capacity of 8 And\h. Makers of innovative bike misleading that to fully charge the battery will last three hours.
Unicycle can carry passengers and cargo weighing up to 115 kg. the Maximum speed that can develop Ecoboomer iGo – 21 km\h, and a cruising range on a single charge – 30 km.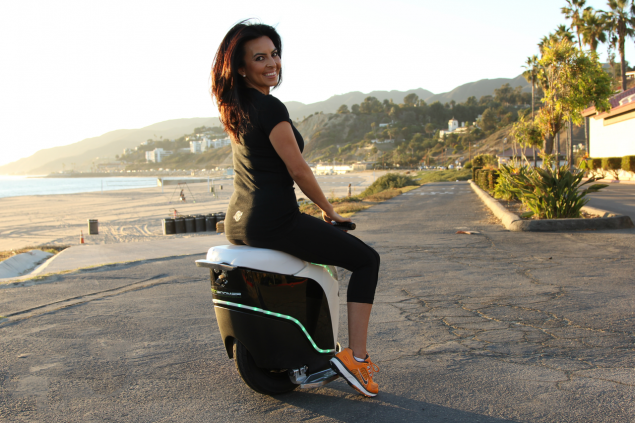 In the case of the unicycle built-in LEDs in the dark twinkle a variety of colors. Buy Ecoboomer iGo is available for $1600 dollars.
Source: /users/413