The European Commission has approved for engine compartment eco housing, shown as ecoinnovative at Mercedes-Benz S. Indeed, due to the thermal building, energy saving, so the Mercedes engineers got the idea for the car.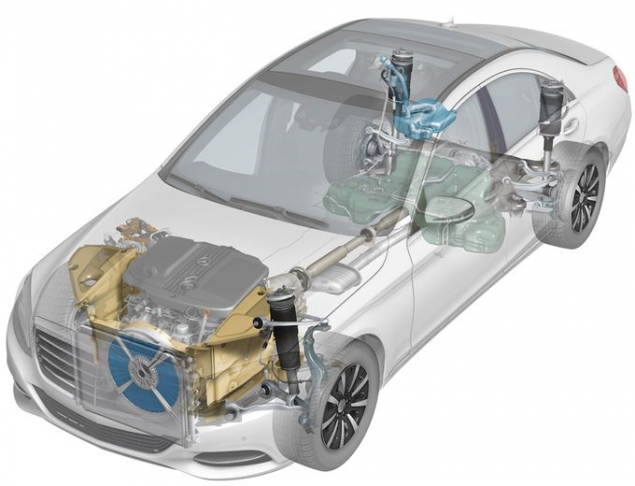 Now inside the engine compartment of the Mercedes-Benz S stored heat by insulating partitions in the engine compartment, and closed the shutter of the radiator while the engine is turned off for a long time. If the engine starts up again, at high temperatures reduces friction in the engine compartment of the engine, reducing heat loss during cold starting, as well as CO2 emissions. Mercedes-Benz has performed a series of tests, the results of which showed that the fuel economy in average is 2.2%, which is about half a litre in semidesyatiletnego tank.
European research center in conjunction with Mercedes-Benz has developed a special procedure of calibration for a potential savings of energy and fuel used as eco-innovations. Therefore, this eco-housing certified as a component that reduces the CO2 emissions. In 2009 the EU adopted legislation ecoinnovation to reduce CO2 emissions. Since that time, it was approved by the EU four innovations. The EU is quite approves innovative technologies that offer energy savings of the car while driving, especially technologies that are not inconsistent with the requirements of the New European movement Cycle.
Under the regulation, technology qualify as eco-innovation, only in the case if they are new on the market, contribute to the reduction of carbon dioxide emissions, not including CO2 emissions emitted by vehicles. Such technologies should aim at the reduction of the energy consumption devices that are mandatory, without much damage to the car and its safety.
Source: zeleneet.com