Cleaning of solar panels – one of the main problems faced by owners and architects of solar power plants. Eccopia Israeli company has created an intelligent robot to clean the panels daily which raises the efficiency of the power plant by 35 %. This week robots have been already installed on the Kibbutz Ketura solar Park, according to Inhabitat.
A hundred robots is on duty every night and clean all 8 acres of solar panels at energy Park, to the rays of the Sun to better penetrate into the coating. They clean with the microfiber cloth and air flows, not using water. Earlier the battery on this power plant was cleaned 10 times a year, as each procedure took at least 5 hours and over cleaning worked very many employees.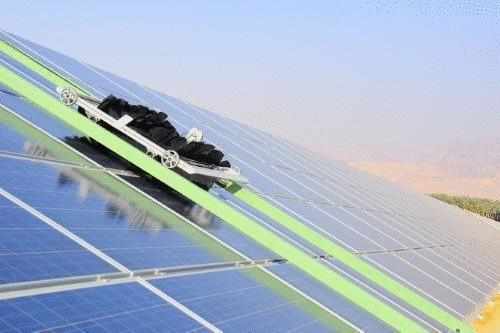 Robots manages several technicians remotely. All cleaners are switched on and off simultaneously with one click, and their food is also provided by solar panels. Now the Park Kibbutz Ketura produces about 9 kilowatt-hours of energy annually. This year, Israel announced the expansion of "green" energy in all directions. This state wants to become the most environmentally friendly in the world.
Source: energysafe.ru