Known in the United States journalist Maria Menounos, I lost a bet
Hey, my colleague Jay Kellouenu and undressed in the air.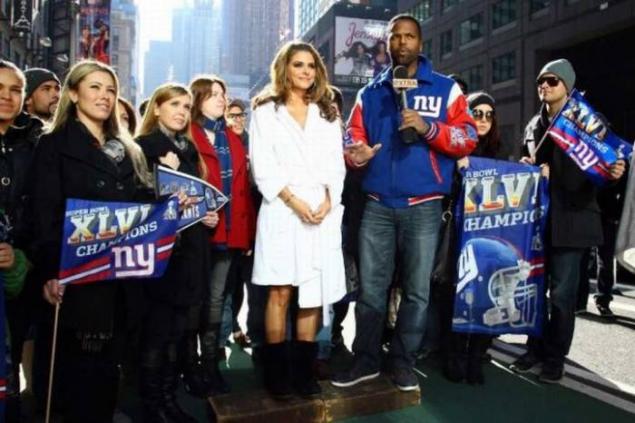 She argued with his colleague AJ Calloway about who will win the final match on the American football - Superbowl.
Mary, who is a fan of the New England Patriots, has promised to take to the streets in a bikini, and in the colors of the New York Giants, if the favorite team loses in the finals.
As a result, the Giants won the Super Bowl, and Maria Menounos, complied with the terms of the dispute, came out in Times Square in a bikini.