Britain, despite its cloudy and rainy weather, out in leaders on number of installed solar panels. All this is due to the stable subsiding sensible policies and public support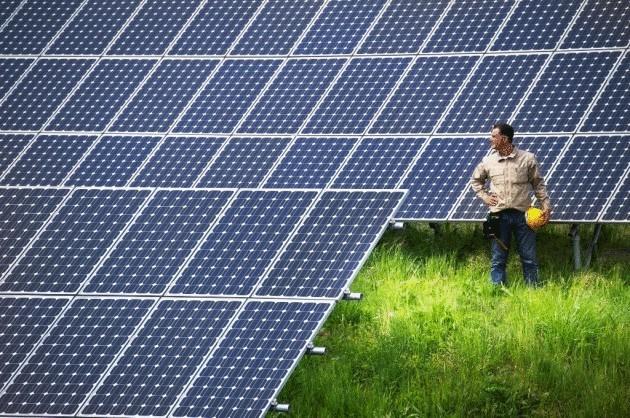 If in 2010 in the UK with the help of solar energy was produced 100 MW of electricity, this figure reached a record of 3.2-4 GW. According to forecasts of the research company Solarbuzz, this year, Britain will overtake Germany and become the leader in the number of installed solar panels. Thus, its share will have 6% of new capacity of solar energy in the world.
Experts say that the solar energy market in the UK is one of the most attractive in Europe.
"The British solar energy may be at the forefront of innovative ways of financing global renewable energy, says Ben Warren, head of environmental Finance at EY (formerly Ernst & Young). Is one of the few areas where institutional investors want to do direct investments".
Some developers to Finance construction issued the "solar bonds". Individuals make investment through companies like Abundance Generation, are using crowdfunding to attract investors to small projects. For example, among their plans is the installation of panels on the roofs of schools. Also in UK spread investing in solar energy funds whose shares traded on the stock exchange (ETF).
Source: greenevolution.ru