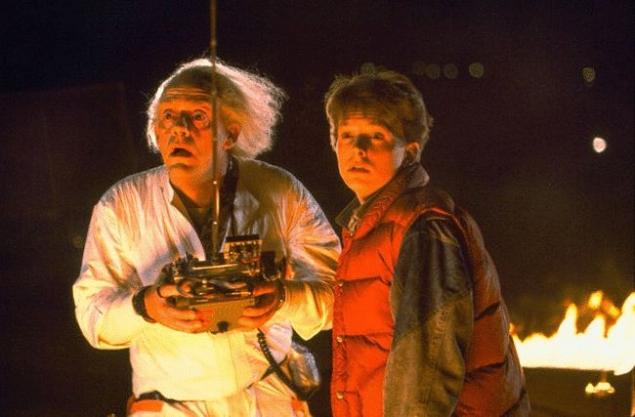 You've probably watched the wonderful fantasy trilogy by Robert Zemeckis about time travel "Back to the future". What can you say about to install in your car a realistic flux capacitor, thanks to which the characters in the film could instantly move through the decades?
The flux capacitor or Flux Capacitor, in different translations of the film was still called streaming storage and energy fluxuation. This device consists of three glass tubes positioned to each other at an angle and converging at one point. Thanks to in-line capacitor of the main characters of the movie, teenager Marty McFly and Dr. Emmett "Doc" brown could travel back in time in his DeLorean car.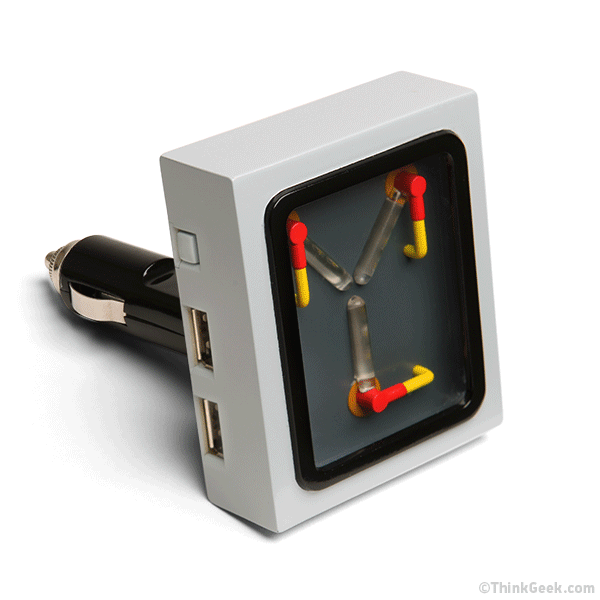 Once the online store for geeks ThinkGeek.com as April fools jokes offered its visitors to buy a flux capacitor. A joke so people liked those for months threw store owners, who were asked to translate the joke into reality. So was born the USB charger for the car, which is one to one copies a device from a science fiction trilogy "Back to the future".
The device is equipped with realistic-looking the flux capacitor, just like in the films of Robert Zemeckis, the glow of which at any time can be turned on or off, as well as two USB ports with a current of 2.1 ampere. This should be enough to recharge virtually any mobile device. What can we talk about how gorgeous looks this gadget in action, when the glass tubes to the center run by luminous discharges of electricity.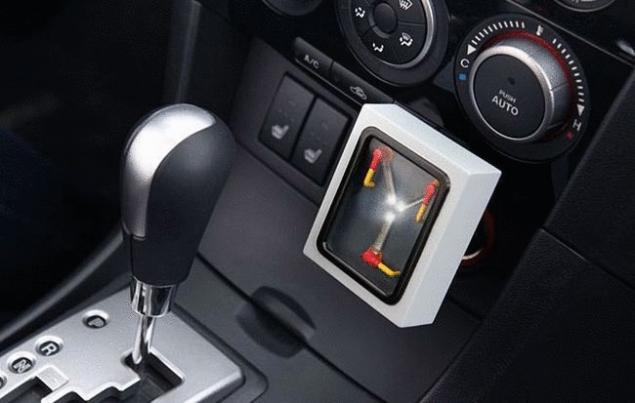 Of course, the device without the need for enriched plutonium and does not have the output capacity of 1.2 billion watts, as it was in the movies. But for just $ 25 you can get a very fun and useful souvenir for your car that will remind you of the beloved trilogy Director Zemeckis.
Source: hi-news.ru