Armenia has joined the list of countries in which there are architectural sites that are certified according to environmental standard BREEAM. On the eve of such a high award was awarded the building of the international boarding school UWC Dilijan College, which is located at the border of Dilijan national Park.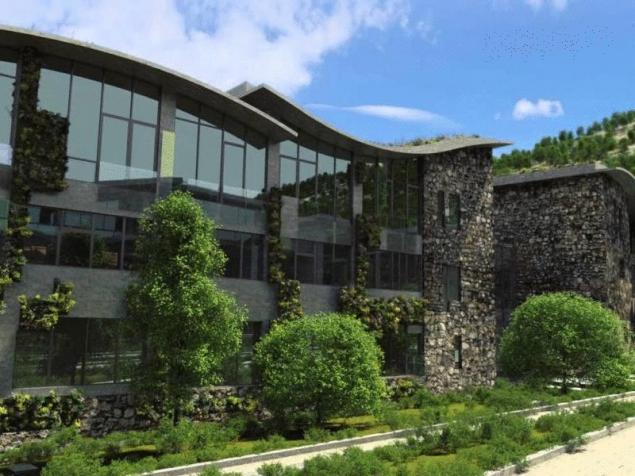 This object was created well-known British architectural Studio TimFlynnArchitects and the Russian company RD construction Management. Before their officers had the task to draft a unique energy-efficient educational buildings, which harmonically fits into the mountain landscape of the surrounding area.
It should be noted that the task of the architects was able to overcome the glory and the green facade and roof of UWC Dilijan College make the building look more like a fairytale castle than a modern University.
That coming here they were not in the middle ages, and in the technologically advanced 21st century, according to innovative technologies, which there are plenty. Resources in UWC Dilijan College is consumed exclusively rationally, waste is sorted and recycled, and the heating system thanks to modern thermal insulation of the building, heats solely the interior, not the environment.
About such technologies as, modern means of air conditioning, heat recovery and comfort for students microclimate details to mention unlikely, as they are by default organized in projects, which are planned to be certified with the BREEAM standard.
The initiators of the construction of the international boarding school UWC Dilijan College in accordance with the environmental standard BREEAM are confident that this project will give impetus to the development of "green" building in Armenia. Investors will see firsthand that the country has possibilities for realization of grandiose architectural projects that with the proper approach will give a great financial return. And now BREEAM certification Commission received a number of applications from Armenia, and funding in the regiment of "green" buildings in the country have to wait long.published
Source: zeleneet.com