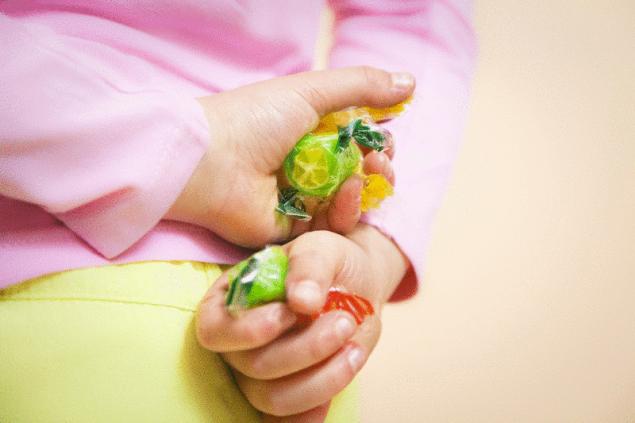 Take 25 minutes for 25 tips how to protect your child from tragedy. Following them, parents, grandparents, teachers can teach children to be wary of potentially dangerous situations and to act in the interests of their own safety.
1 Remember what he's wearing and what mood leaves home. Photograph of the child every 6 months and always carry a recent photo.
2 make Sure that the child knows Your full name, address and home phone number. Help him to remember how to find You at work or by mobile phone.
3 Teach your child when do I need to call the police and tell the responding duty officer. Leaving your child alone at home, be sure that the child knows who he can call if he suddenly becomes scared or do not understand something.
4. the Child should neither open the door nor speak to anyone through it in Your absence. Teach your child to answer the phone calls of strangers.
5 feel free to ask advice. Hiring a sitter, go back home unexpectedly early and make sure everything is in order, listen to the stories of the child conducted with the nurse bottom.
6 the more You know about him, the safer to use Your child. The risk associated with the Internet is, above all, the innocence of a child and the availability of personal information.
7 Monitor how much time he spends in and monitor what sites are visited.
8 Teach and remind them to use personal settings, you know nick your baby and make sure nick was not given personal details of your family.
9 Explain to your child that the Internet is not to post personal information about themselves and family or publish non-public photos — their own, family members, and friends.
10 Know where else the child may have access to the Internet — those places that he regularly visits school, a club, friends, Internet cafes.
11 Convince the child to share with You any situation which it faces and which it is afraid, confused or just unpleasant. Feel your child, be patient, learn to hear it.
12 Pay attention to the landmarks and safe places where a child can go to if he needs help. If the child use public transport, plan plan alternative routes in case of sudden situations (broken down bus).
13 if possible, invite a friend and always stay with the group of people walking somewhere or waiting at a bus stop.
14 Get to know the child's friends and their parents. Know leaders of groups and sections that are visited by the child. Record and file relevant their contacts.
15 to Warn the child never to agree to any offers from anyone without informing and getting permission from You. It is impossible to come close to an unfamiliar car, regardless of who is in it.
16 - for all that he is afraid or confused. Never force your child to kiss or hug an adult if he does not want.
17 Install a strict rule that the child should not, under any circumstances, to leave with anyone without telling an adult. Check the child's location by mobile phone.
18 make Sure that the child will be able to ask for help, acting out a situation when he might need. "What if you fall off your bike? To whom and how are you gonna use?" Practice this for as long as You are sure that the child understands and is not shy about this situation.
19 Show the child who is safest to ask for help — the policeman, the employee of shopping centre, office, staff with a name badge or pedestrians with young children.
20 On the playgrounds, in the car, shop around and even in his own yard, do not leave the child unattended, even for five minutes. Don't ask to watch him around strangers.
21 being in crowded places and parks, just in case you get lost. Be sure that the child knows and can at least call this place, turning to someone for help. Don't let baby out of your sight, hold the hand, never go forward even a few steps.
22 Convince the child to tell everything that bothers him and seems incomprehensible. "Dangerous" adults are paying attention to insecure, depressed, and lonely children. Never, not even in a fit of anger the angry, do not specify the child at the door.
23 talk to your child about potentially dangerous situations when he can be naughty. He should not do what he doesn't like being in the company of adults or by older children, including relatives and friends.
24 Explain to your child that you need to scream, bite and escape if a stranger is forcing him into anything or showing violence in any form.
25 Each time, seeing the child, You must know WHERE he goes, WHO is accompanying him or with whom he should meet and WHEN he should return.published
http://ok.ru/videoembed/16954362429
P. S. And remember, just changing your mind — together we change the world! ©
Source: lizaalert.org/promoart.asp?sf=4&sfp=13&id=39