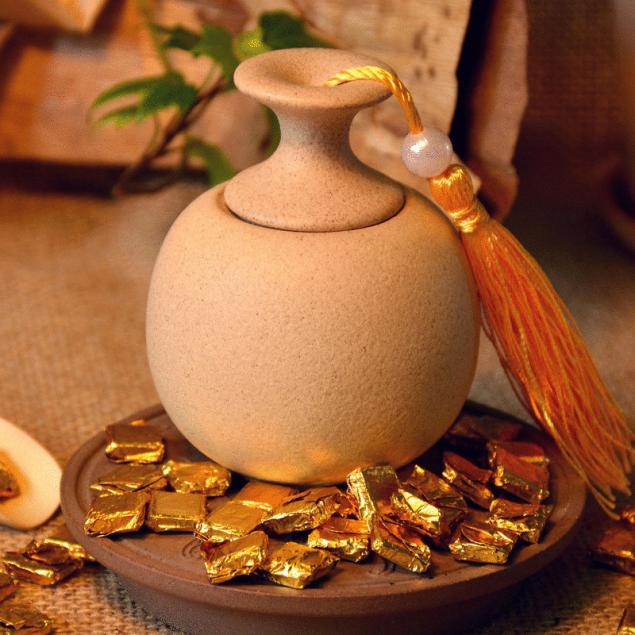 Today there are many types of tea probably know only experienced chewed. Among the varieties that can be seen in our stores, you will find not only traditional green and black teas, but red and blue and yellow... well, everyone who loves tea, can find a drink suitable to him in taste. Among tea as a regular drink and a luxury, such as resin Puer. The fact that it is so expensive and rare tea, which not every resident of China had the good fortune to try it. Make this divine drink a few tea villages in Yunnan province.
Resin Puer has a unique aroma and taste, its color is different from the traditional teas. To obtain such magnificent tea, use the leaves of tea trees, whose age has already crossed a century mark. To receive half a kilo of resin will need more than forty pounds of the original product — fresh tea leaves. In the long course of roasting of raw material and continuous mixing of the obtained granules, which are much more expensive than conventional tea.
Some resin Puer is very simple — two pellets in the teapot and boiling water. To enjoy the true taste through 5-7 minutes. Brewed tea once. Has a whole bunch of unique healing possibilities, including lowering blood pressure, positive effect on the digestive system and also removing the hangover.
Another delightful tea — tie Guan Yin which you can buy in specialized stores. Tie Guan Yin is the undoubted leader among light Oolong, it has a subtle, rich flavor. Tea requires certain skills of brewing, and its full bouquet reveals after the third steaming water. Many of its aroma resembles the smell of fresh currant. But who knows, perhaps you will be able to capture the other flavor notes. Try the amazing tie Guan Yin and you will fall in love with its flavor and unique taste. Experts say that a little drink of this tea you simply will not succeed!
Source: teaunited.ru