3 recipe completely natural, healthy and safe energy drink for the elderly. They are not on the shelves of supermarkets. They are not in pharmacies. They need to prepare their own meals. But their recipes are extremely simple and the ingredients cheap and available to all, even those who have very meager pension.
Recipe 1.
Take 3 litres of milk whey, add 1 Cup sugar and 2 tablespoons of sour cream, stir. The gauze or linen bag add a half Cup of dried herb celandine, and lower in the serum by pushing him up top or after tying a small weight (e.g. a teaspoon) to avoid surfacing. Put the future of the drink in a cool dark place for 7-10 days.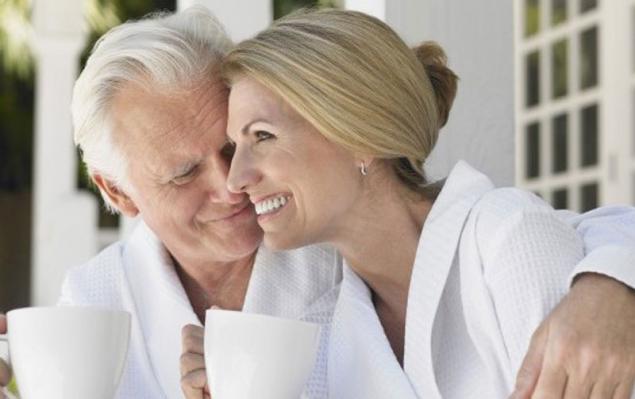 Then drink drain, carefully pressing the bag with celandine, and the finished drink put in the refrigerator. Drink half a Cup 3 times a day for half an hour before meals.
This natural energy drink not only gives strength and courage, but also strengthens immunity, improves bowel function and helps to normalize weight.
You have to drink 3 cans of whey, and then make a break for six months, and then repeat the course.
Recipe 2.
Loop 1 glass of raw oats (right in the husk, this is sold in pharmacies and is cheap), rinse in a sieve under running water. Pour five cups of cold water and put on fire. When it boils, turn down fire and simmer the oats as long as the volume of water not
reduced by half. Strain. Add as much milk as you have broth left after boiling (it will be about half a liter to a pint). Boil oatmeal-milk mixture. Add 4 tablespoons honey and bring to a boil but do not boil. Store in the refrigerator before serving warm.
Take half a Cup every morning on an empty stomach. If you have a stressful job, drink the drink throughout the day before meals. This energy drink will give us strength even in senility and in the recovery period after illness.
Recipe 3.
Peel ginger root and mince or grate on a fine grater. Squeeze the juice of a fresh lemon and add liquid honey (if no liquid, thickened honey melt in a water bath). Now all the ingredients – pulp of ginger, lemon juice and liquid honey, stir well. Add warm boiled water just enough so that the mixture became a drink. All the components can be taken in arbitrary proportions, the quality of the beverage is not affected.
Take cooked energy drink in the morning for a little glass (25-30 g) before eating
pre shake.  
Attention!
– can be perceived to taste like an alcoholic beverage. But we know that alcohol in him there is not an ounce, not a drop. This property of the energy required to drink a ginger – spicy and tangy root.  
Ginger energy drink normalizes blood pressure, increases immunity, tones perfectly.
And if you take it 3-4 times a day, even in the evening and night you will be ready on feats. But if you want to still in the dark to sleep, then in the second half of the day, refrain from taking a drink.
Here are natural, it is extremely useful, invigorating and gives a feeling of youth drinks you can cook at home. Their cost is surprisingly low, the physical cost of their preparation they require virtually no, and the effect will surprise you. published
P. S. And remember, only by changing their consumption — together we change the world! © Join us at Facebook , Vkontakte, Odnoklassniki  
Source: facebook.com/aktivaciaDNK/posts/1041379442550471:0