Every cottager gardener who grows the tomatoes, knows which varieties are the most appropriate for its region, the quality of land and summer weather. They on their own experience decided on your preferred varieties which yield abundant and delicious, and the plants get less disease.
But the thirst estestvoispytateley and a desire to improve something is pushing farmers to experiment. So many people are closely watching the producers-breeders and seed annually planted in their beds a few new varieties of tomato "on trial".
The results of the previous 2015, based on the experiences and opinions of growers-gardeners, you can make little
stars out
.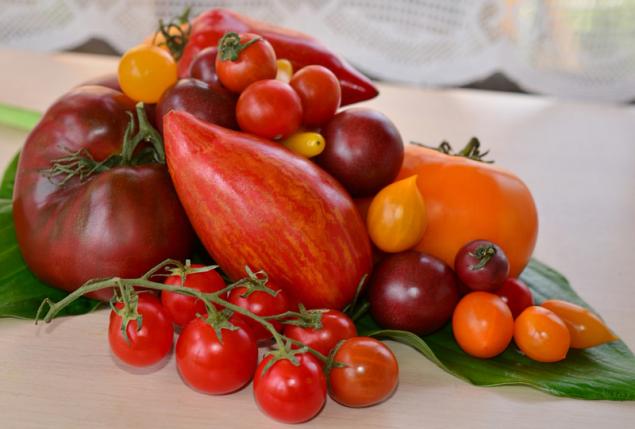 1.Golden raspberry miracle
– development of the company "Gardens of Russia" – a series of several hybrid varieties of tomatoes. Its distinctive feature was their yields, which really impressed many gardeners. The series includes several varieties of United crimson color of the flesh of the tomatoes.
2. Mazarin
– hybrid variety of Agrofirm "Aelita" – in the opinion of many fans-growers of the middle band joined the list of "best tomato varieties for 2015". Refers to the early. The determinate Bush, grows to a height of 130 cm, a powerful, slaboosveschennyh. The fruits are pinkish-red in color, approximately 200 g in weight, are of good commercial quality. Demonstrates a high resistance to tomato diseases. Delicious, productive, unpretentious and dolgoprudnoye is characterized as Mazarin vacationers.
3. Orange strawberry
is a variety zheltoplodnaya tomato Agrofirm "Our Garden", which for the second year in a row gets to the best for regions with cold winters and short summers. It is early maturing tomatoes. The Bush is compact indeterminate. The fruits are round, large, weighing from 250 to 500 g, are fleshy and sweet flavor. Can be planted in greenhouses and in the beds under the open sky. The yield is high.
4. Heart kangaroos
– excellent-tested variety is middle ripening, which does not leave anyone indifferent. You can buy it from collectors (for example, Valentina Redko), as it is rare. Is large-fruited, the fruit of 400 to 1000 g. Celebrate great taste qualities: the pulp is sweet, almost no seeds, dark red color. The Bush is tall.
5. Wonder land
is another variety of tomato pink color and great taste. Produced by the agricultural company "the Siberian garden". The variety is mid. Bush indeterminate. Has a huge fruits that sometimes weigh more than a kilogram.  
What new varieties of tomatoes for 2016 offer agricultural firms?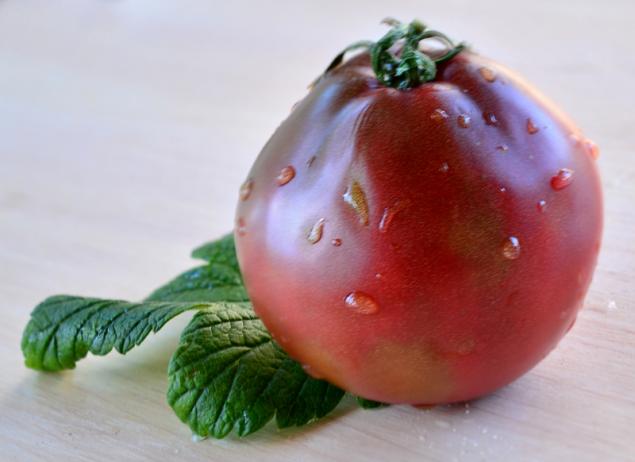 The annual release of new varieties has become a tradition for many companies. Among the novelties appear as brand new varieties and improved – familiar and popular. If You decide which tomatoes to plant in 2016 at his dacha, consider these
new items
.
1. Moscow delicacy creamy
– zheltoplodnaya hybrid variety of tomatoes. Interesting for its elongated oblong shape fruits with high sugar content. It is early maturing and is reported to breeders, fantastically productive. Bush indeterminate, a height of about 150 cm.
2. The taste of childhood
– middle-grade tomato breeding Agrofirm "Aelita", intended for outdoor beds and greenhouses. The plant is determinant, medium height – 70 cm the Manufacturer promises yields of up to 11 kg per square metre when planting 4 – 5 bushes in this area. The universal variety, fruits are round, weighing 150 – 200 g.
3. Full
– variety medium early indeterminate standard. One of the most productive in the company's portfolio Aelita. Expect to harvest up to 13 kg per square metre when planting 3 or 4 plants. Fruit of medium weight – 100 g, round, aromatic, with high taste characteristics. Variety of multi-purpose and suitable for cultivation in the middle lane in greenhouses, and in the southern regions under the open sky.
4. The giant Novikov
– new tomato seeds from 2016 Agrofirm "the Siberian garden". Tomatoes Siberian breeding characterized by high resistance to sudden summer cold snap. This variety in itself is not new, but initially bred for regions with cool summers. Has a very large tomato red color, on average weighs about 600 g. the Flesh is sugary, sweet with light acidity, aromatic. The plant is tall, up to 2 m, indeterminate. Ripening period average.
5. Three kids
- an interesting novelty of the company "Aelita", offering a mixture of the three best early-maturing varieties with small fruit. The bushes determinate, low – up to 60 cm, the Tomatoes in three colors: red, yellow and orange. Have a sweet taste; multi-purpose.
6. Japanese black truffle
tomatoes with exotic dark brown color of pulp offered by the company "Aelita". Bush indeterminate, high – up to 2 m. the Fruits, in addition to interesting colors and ribbed shapes have excellent taste. The sweetness of the tomatoes is enhanced during storage. Ripening period average. Fruit weight is 100 – 150 g. They are dense and well desaiwada. The purpose of the class is universal.
7. Ladies ' fingers
– mid-season variety of SEEDS company GL. Has a good yield. The determinate Bush, height to 1 m. the Fruits have an interesting elongated shape with a small "spout" from the bottom. The average fruit weight of 130 – 140 g. the Variety is versatile with wonderful taste.
8. Amber heart
– new hybrid early zheltoplodnaya grade Siberian breeding Sibirskiy sad. Fruits are tasty, with a high content of carotene, weighing on average 150 g, heart-shaped. Shrub height up to 110 cm.
Previously, the best
tomatoes for greenhouses
for 2016 can be called
Raspberry wine
– new hybrid variety breeding of Agrofirm "Gardens of Russia" – is positioned as a sort of, balanced in all ways: taste, yield and resistance to diseases. A special "highlight" is the color of the flesh of these tomatoes – crimson-red. The manufacturer offers a whole series of varieties with fruits in that color. Following on from the success of last year's collection, you can expect success and this.
Novelties, and all seeds in General, are quite reliable to buy only in online stores, and the so-called collectors. For example, in the store caseman Voronina A. A. (ecotomato.ru) you can choose some interesting varieties that will may not new, but tested. The more often these collectors offer seeds of rare varieties or unusual, for example, two-color, green or even white.published  
P. S. And remember, only by changing their consumption — together we change the world! ©
Join us in Facebook , Vkontakte, Odnoklassniki
Source: sadovod-i-ogorodnik.ru/301-luchshie-i-novye-sorta-tomatov-na-2016-god-reyting-pomidor-po-itogam-2015-goda.html