Chilled champagne will never look better than in these floral ice buckets! They are colorful, festive. Just imagine this composition: kiwi, apples and flowers! They are perfect for summer parties. See, admire and remember!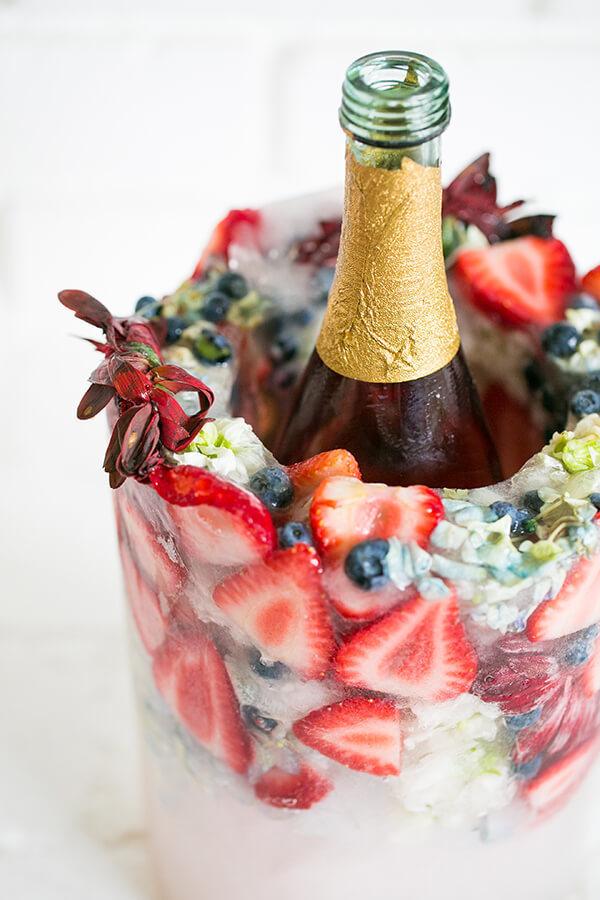 What you need:
2 different size, inexpensive plastic buckets (one big and one smaller so it could fit inside), flowers, fruits, stones.
1.
Fill a large bucket with 2-3 inches of water and freeze
2.
Place a smaller bucket inside and fill it with stones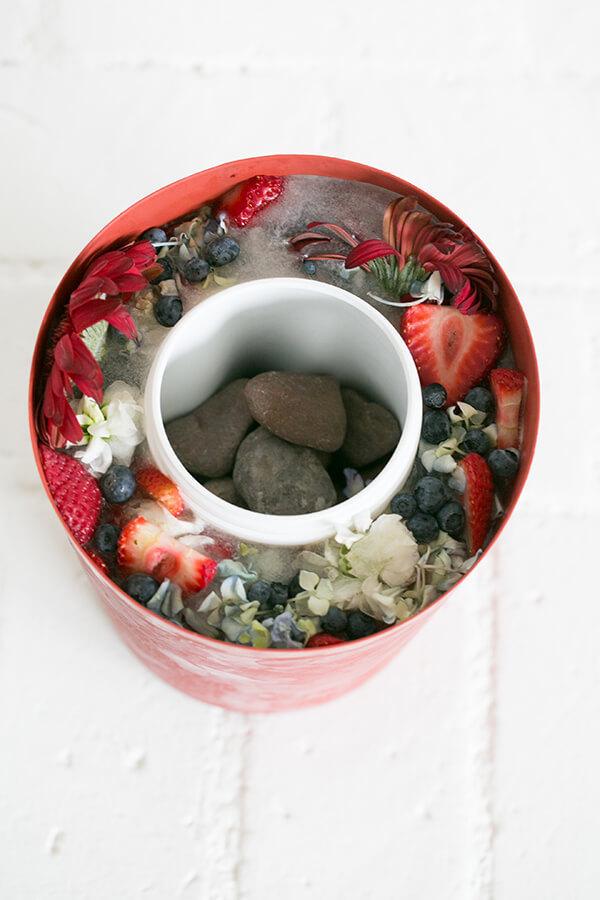 3.
Will fill the circle with water(buckets) in two stages, half the filling, then frosting. This ensures that the flowers will be scattered across the surface of the buckets during freezing.
4.
Secure the bucket over night.
5.
To remove the ice bucket, remove the stones from the center and then fill the container with warm water.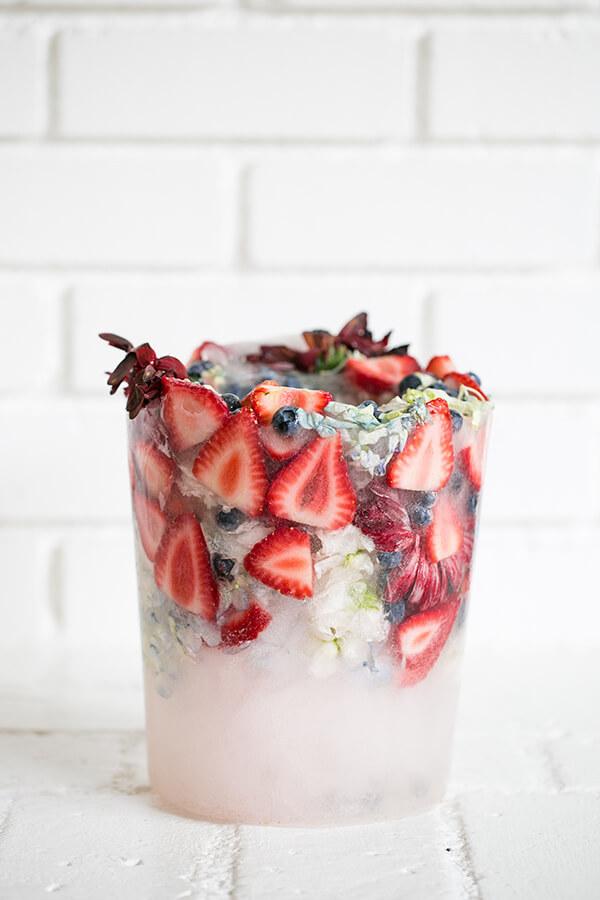 We strongly recommend the use of plastic and galvanized buckets as glass can lead to breakage.
Get ready for the summer holidays together with our interesting content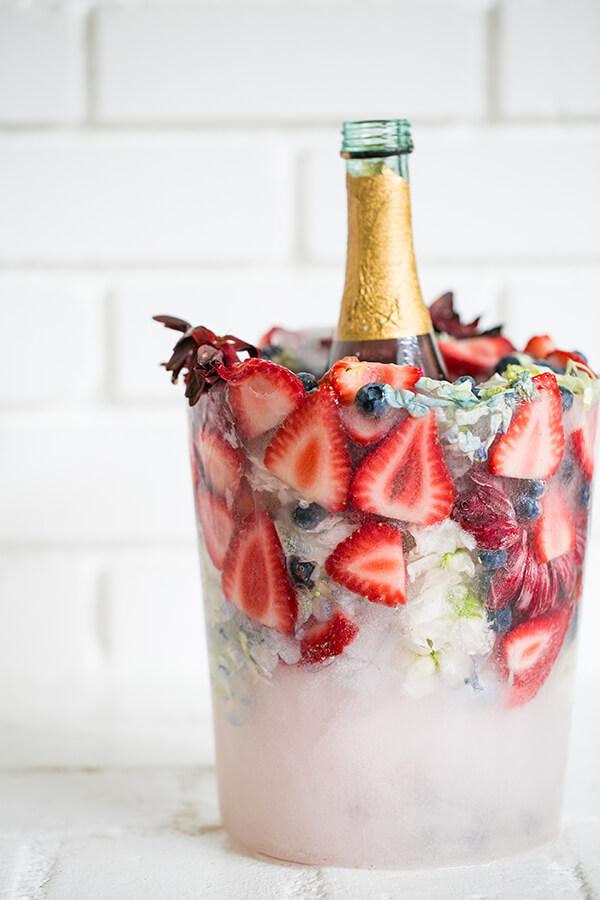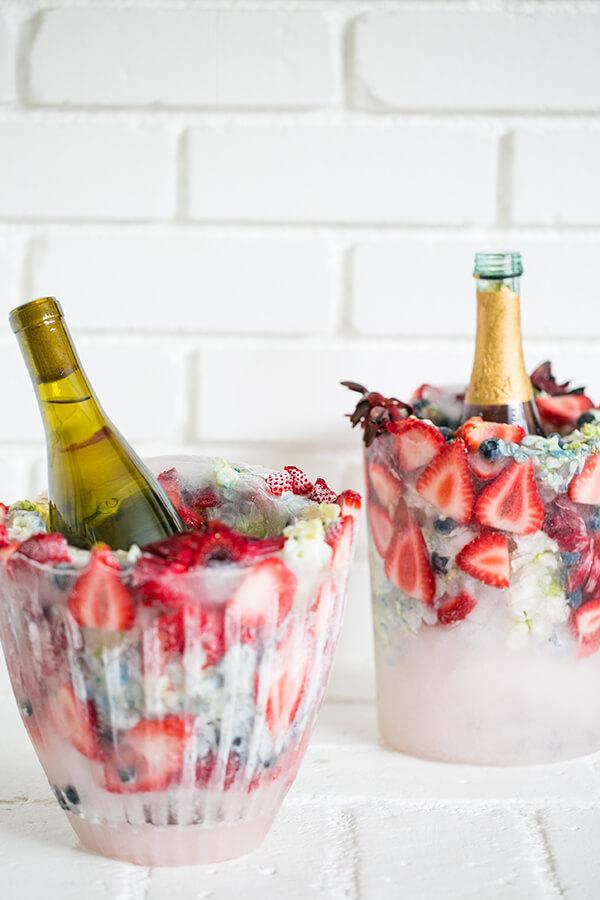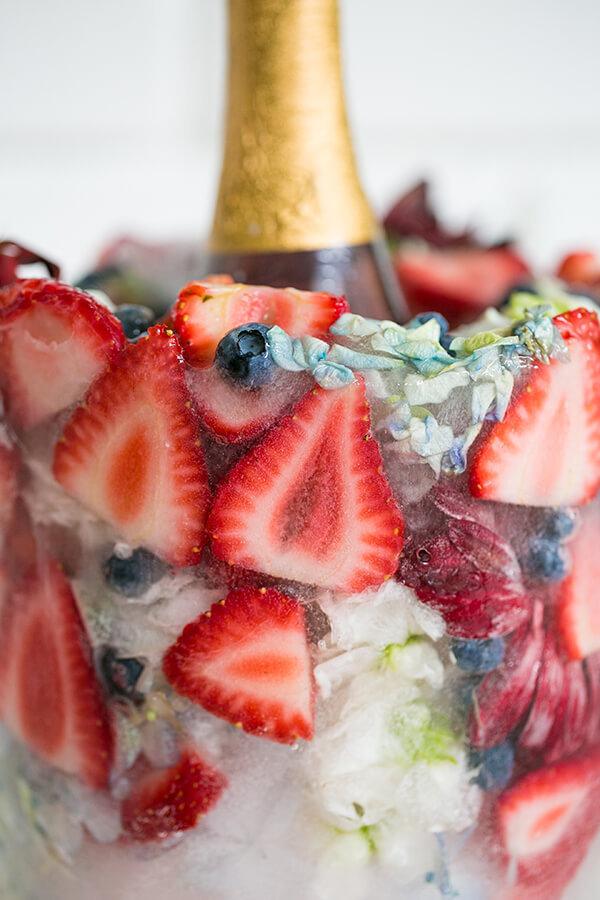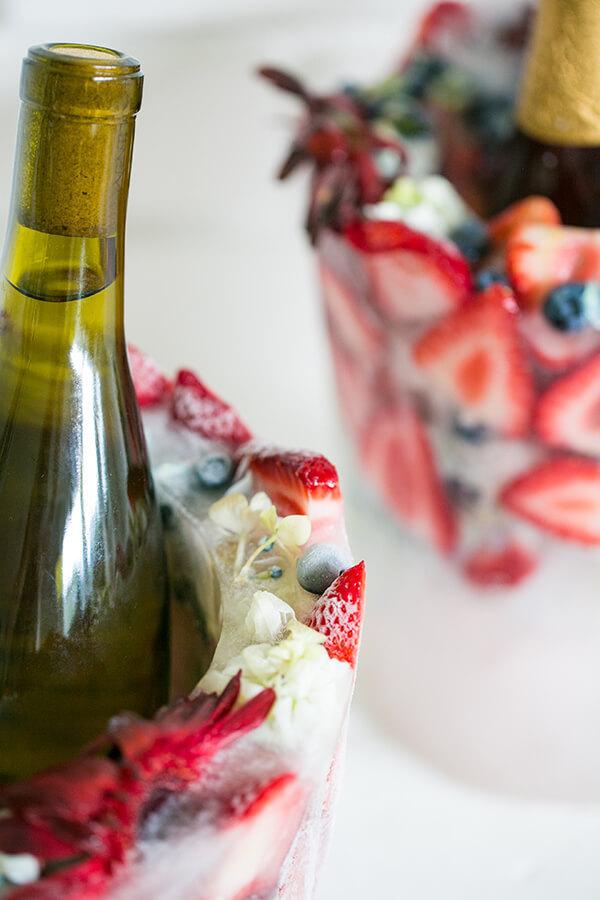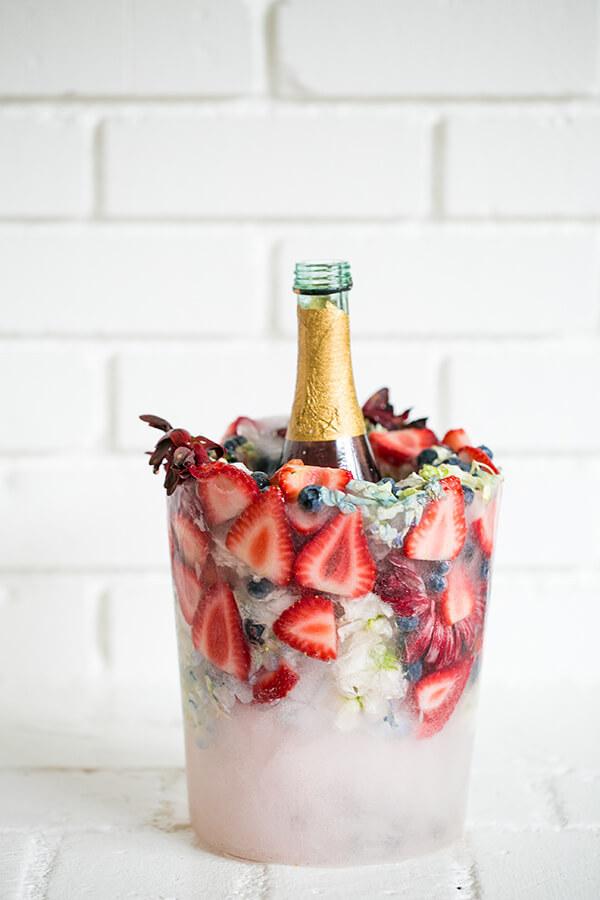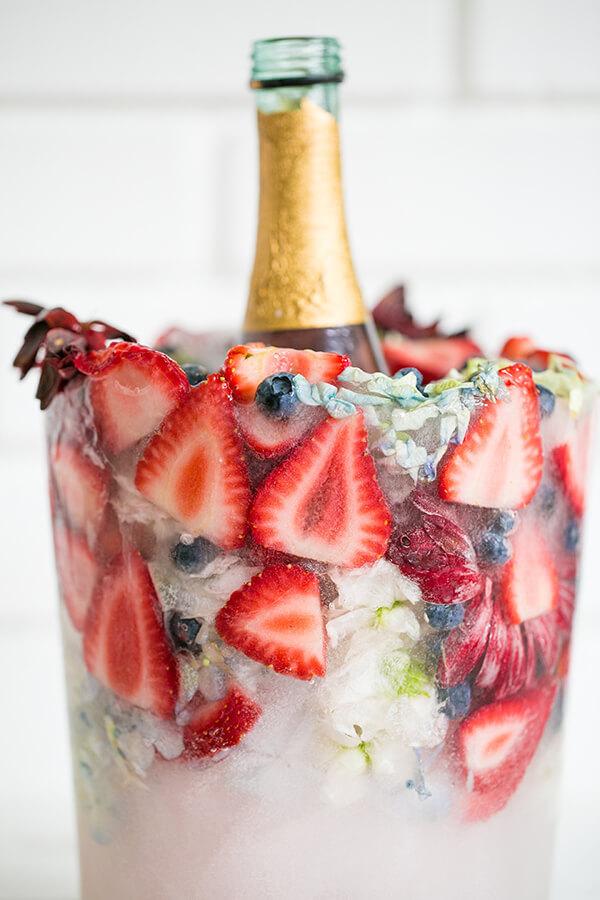 published  
P. S. And remember, only by changing their consumption — together we change the world! ©
Join us in Facebook , Vkontakte, Odnoklassniki
Source: moimir.org/originalnoe-i-ochen-naryadnoe-ledyanoe-cvetochnoe-vedro-dlya-shampanskogo