"The most advanced tent in the world" (it describes his creation, the author of the project) called Cinch! scored on Kickstarter the required amount of 30 thousand pounds just after 16 minutes after the start of the company. The project was launched on crowdfunding platform August 15 at the moment, "crowdfunding" has brought him more than 190 thousand pounds.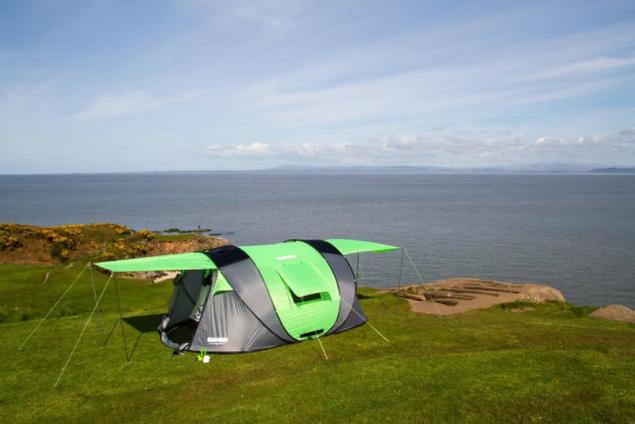 Cinch! was the Englishman Jake Jackson, calling itself the "caravan for life". A tent has a self-expanding frame so it can be put or folded in just one minute.
In addition, the innovative tent features a solar panel with a battery capacity of 13,000 mAh and with two USB ports for charging smartphones, flashlights, and other gadgets. The battery capacity is enough for six full charges of the iPhone.
Cinch! equipped with a separate tent, which reflects the sun's rays, the air in the tent is not heated. In the tent, two entrances for ventilation, an enlarged retractable awnings and special thick floor to lying on the ground people did not feel its unevenness.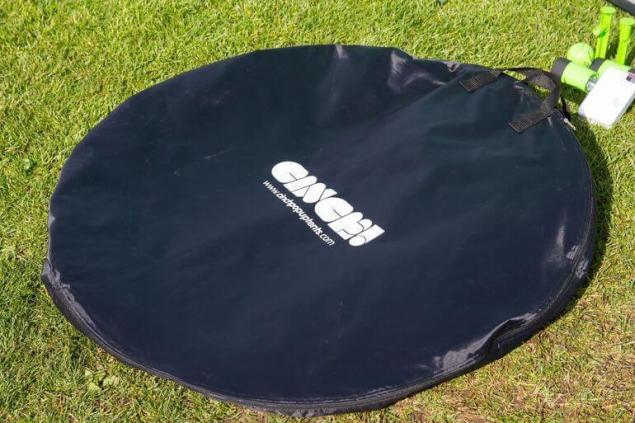 Wall tents are double-layered to prevent condensation, and the outer tent is made of fabric with waterproofing 4000 mm H2O (for comparison, in regular tents, most often the average is 3000 mm).
However, the list of amenities does not end there. Pegs the tent is equipped with LEDs, and the strings reflect light to be seen in the night, and no one tripped on a stretched string. Some of the laces glow in the dark and without any lighting. Inside the tent – two LED flashlight.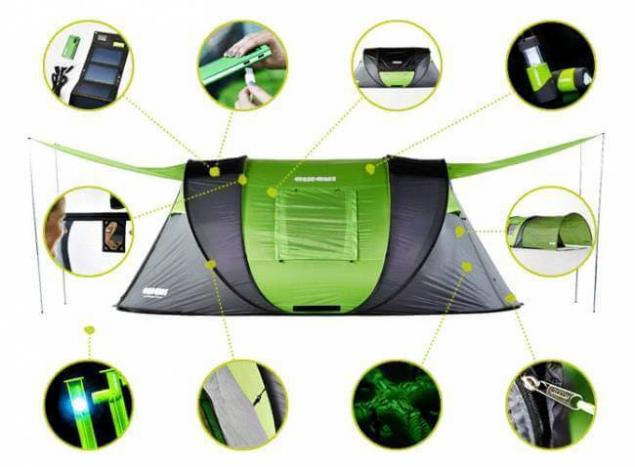 Cinch! a little heavier than normal tents. Double version weighs 5 kg in packaged form, while the weight of a conventional tent – 3,5-4 kg.
Under the campaign conditions, a double option is a Cinch! will get someone who will Finance the project at £190. Another $90 need to add to obtain a solar battery, and $55 – heat reflective awning. Delivery of tents is expected in February 2017.
This is the second tent Jake Jackson. The first project was successfully launched on Kicstarter in 2014.
SUBSCRIBE to OUR youtube channel that allows you to watch online, download from YouTube free video about the recovery, the rejuvenation of man. Love for others and ourselves, as the feeling of high vibrations — an important factor for improvement .
Put LIKES and share with your FRIENDS!
www.youtube.com/channel/UCXd71u0w04qcwk32c8kY2BA/videos
P. S. And remember, only by changing their consumption — together we change the world! ©
Source: ecotechnica.com.ua/products/1315-cinch-palatka-na-solnechnykh-batareyakh-raskryvayushchaya-sebya-sama-video.html